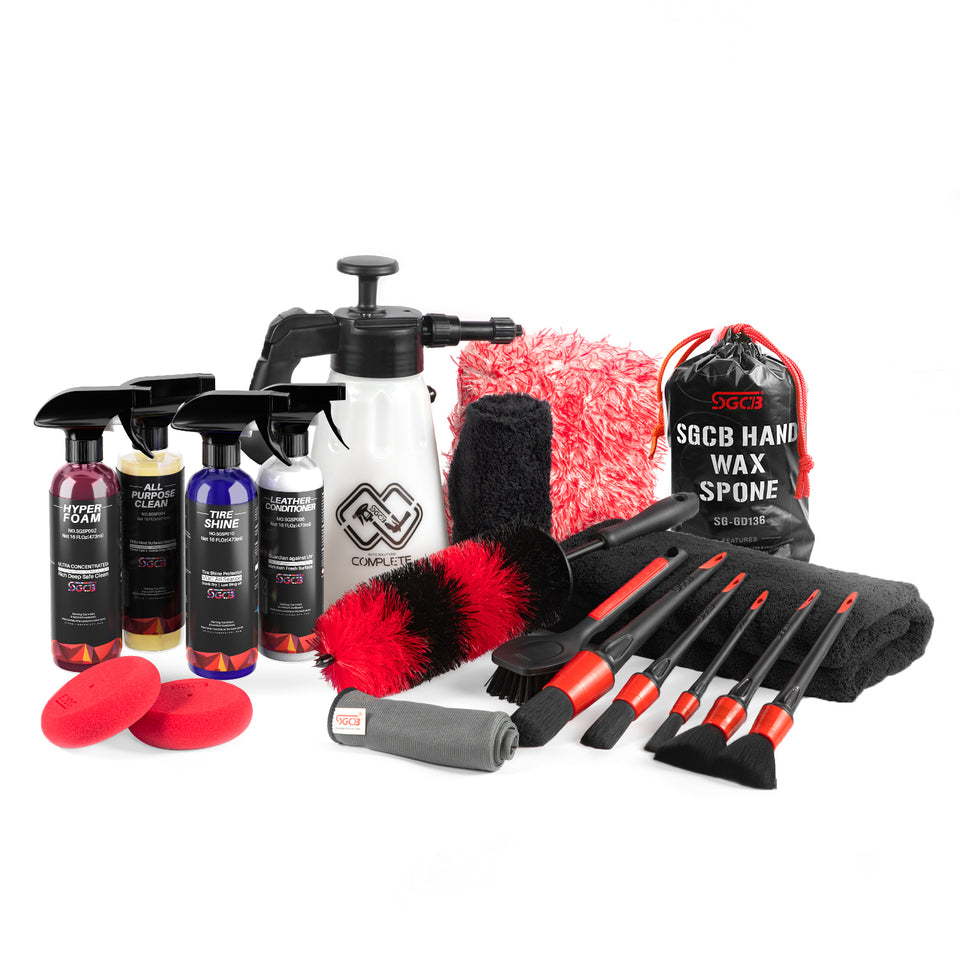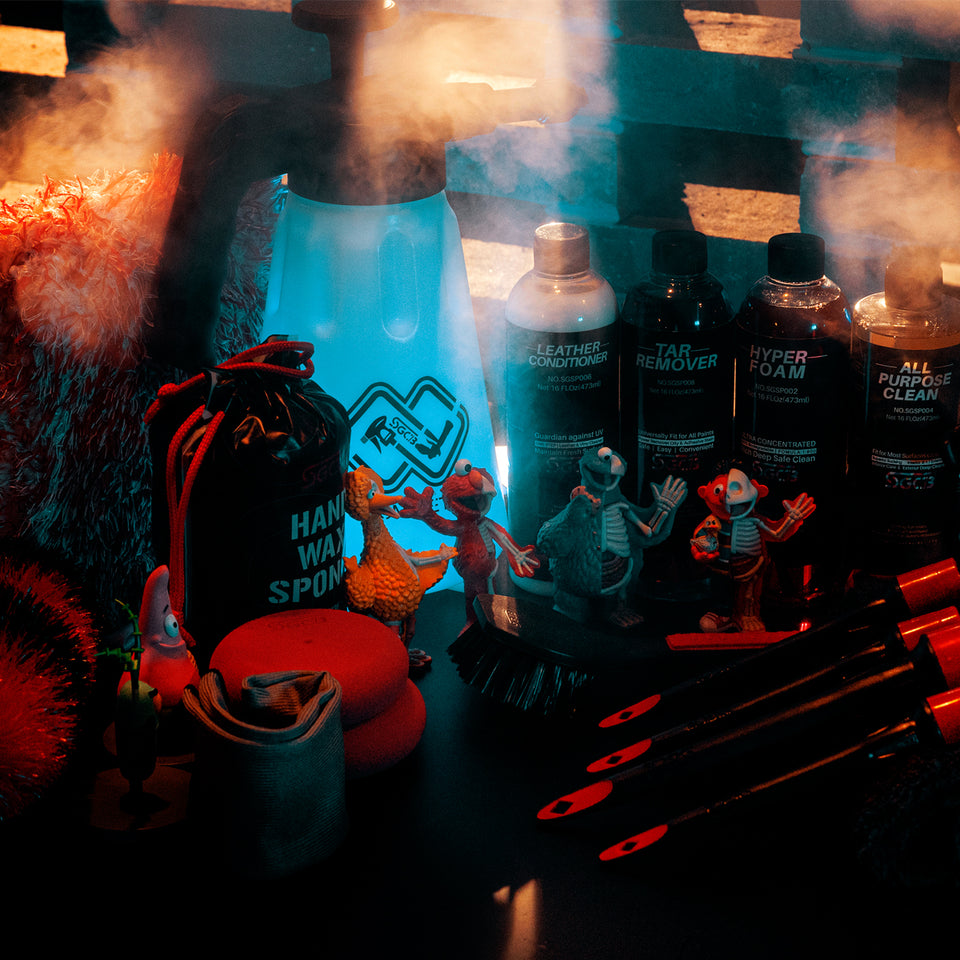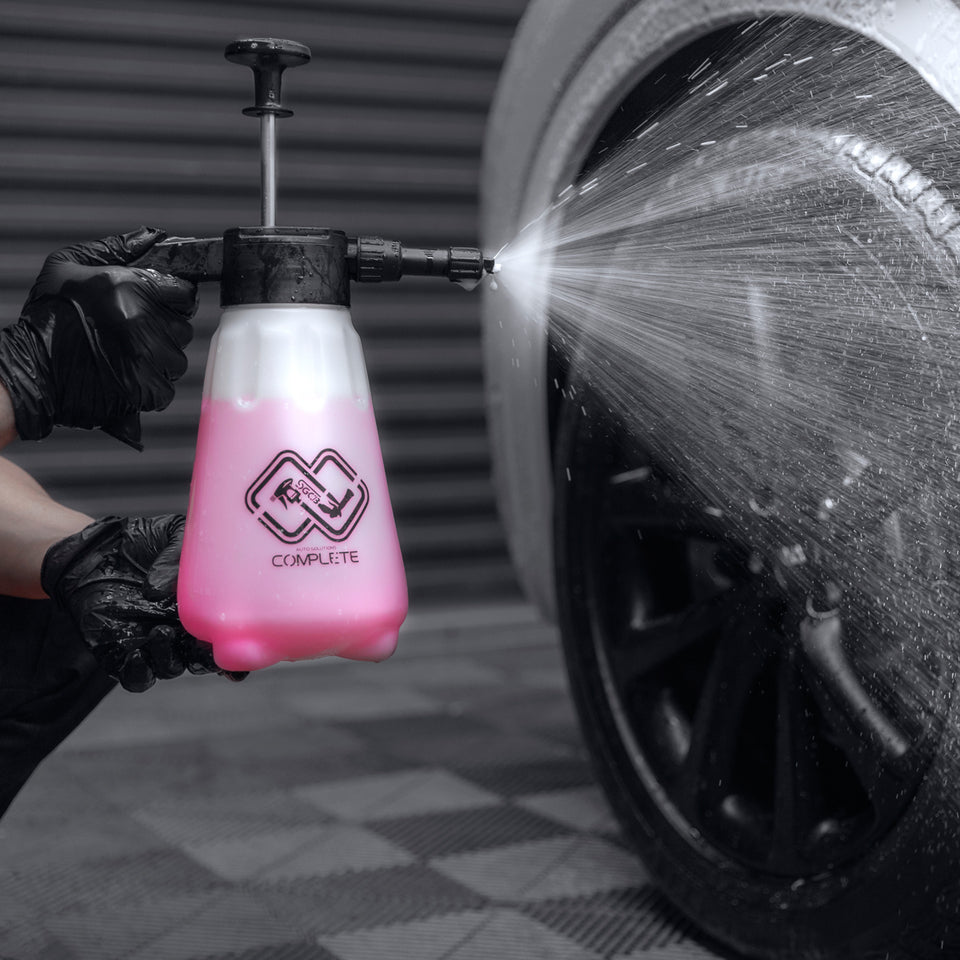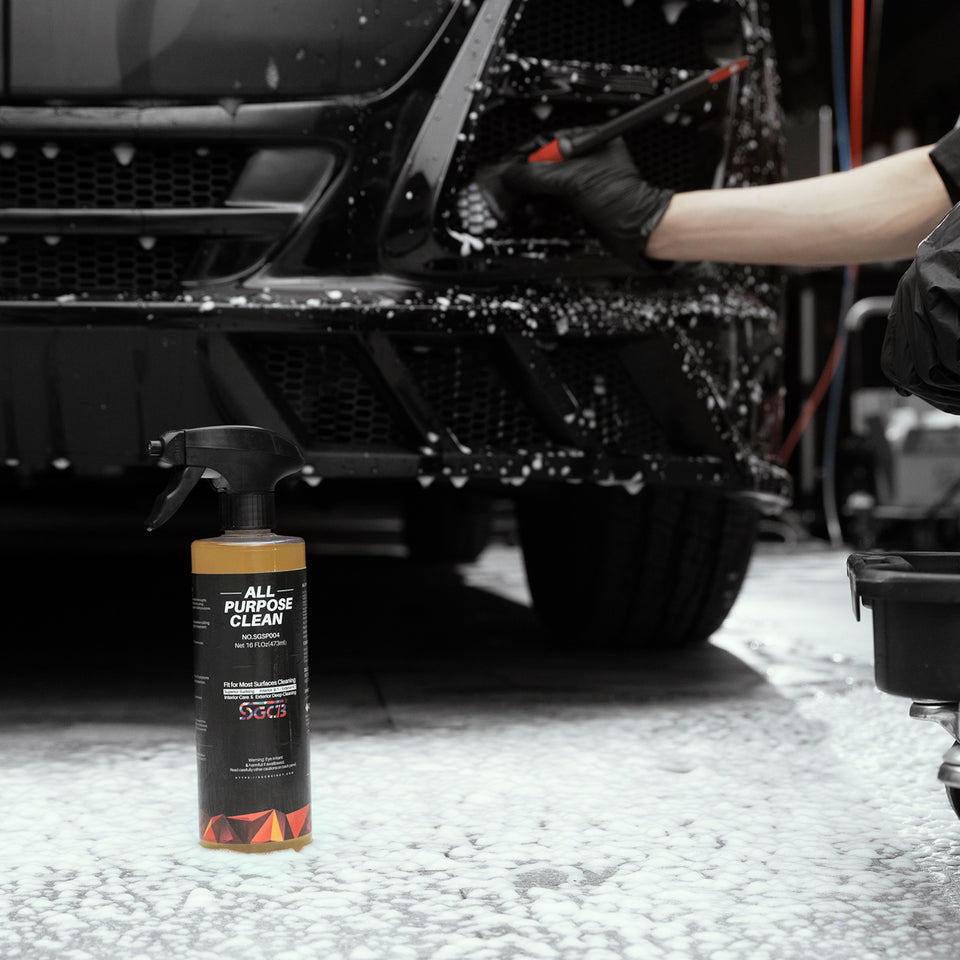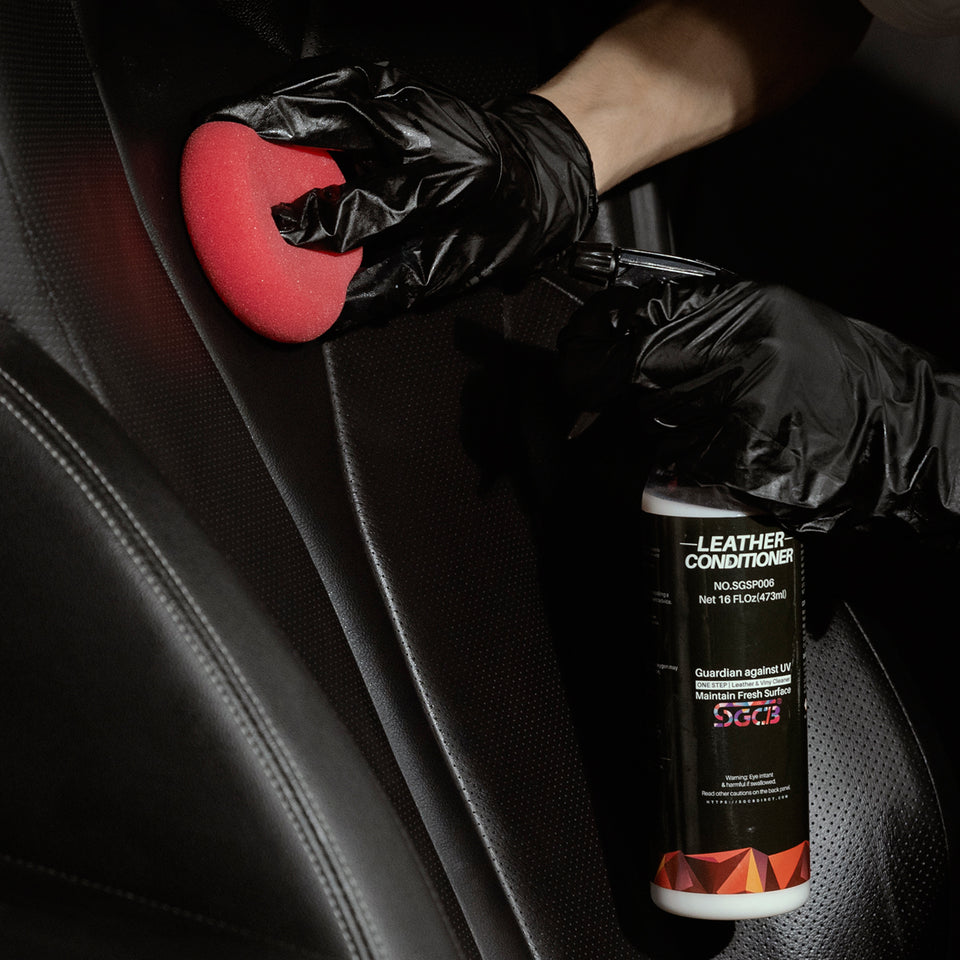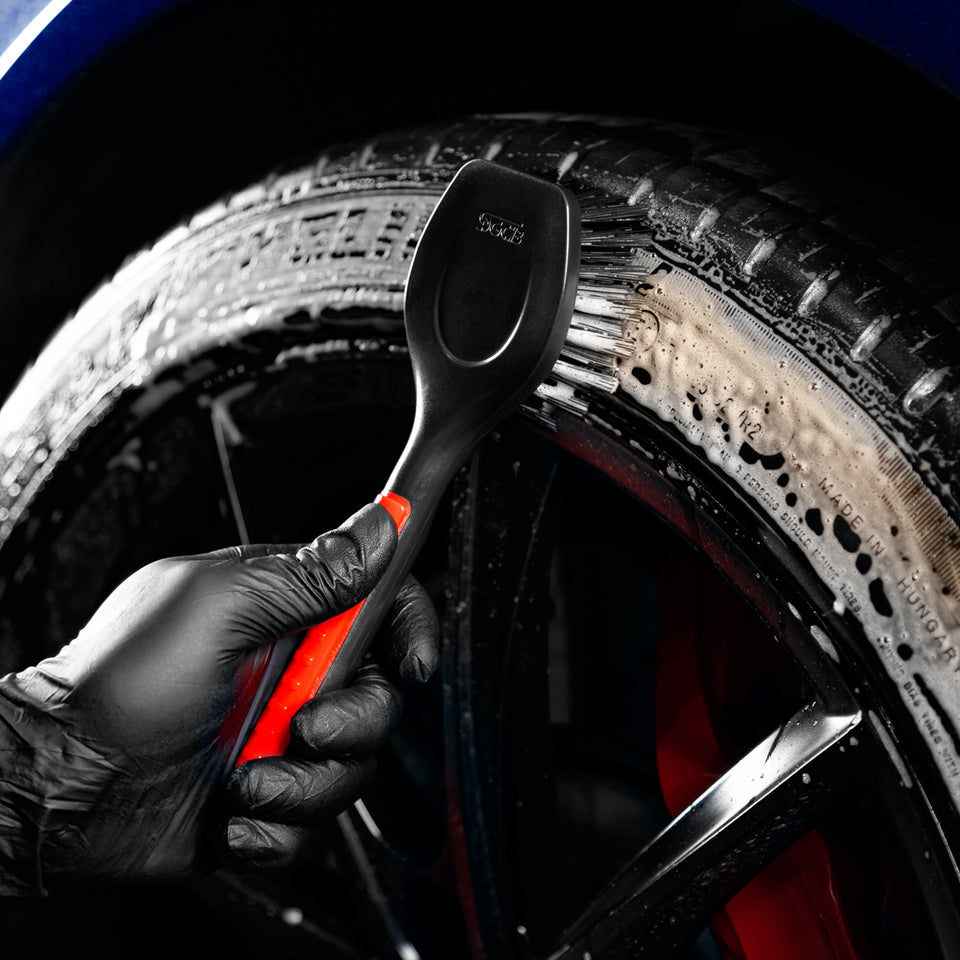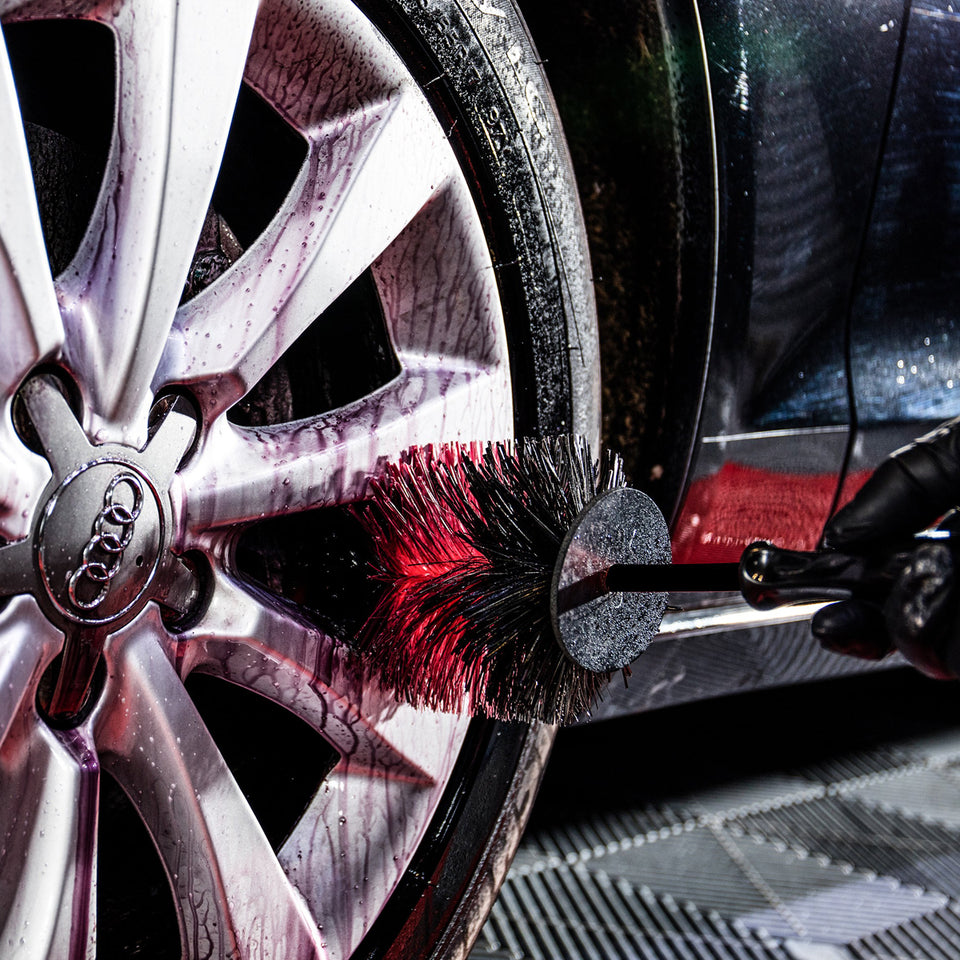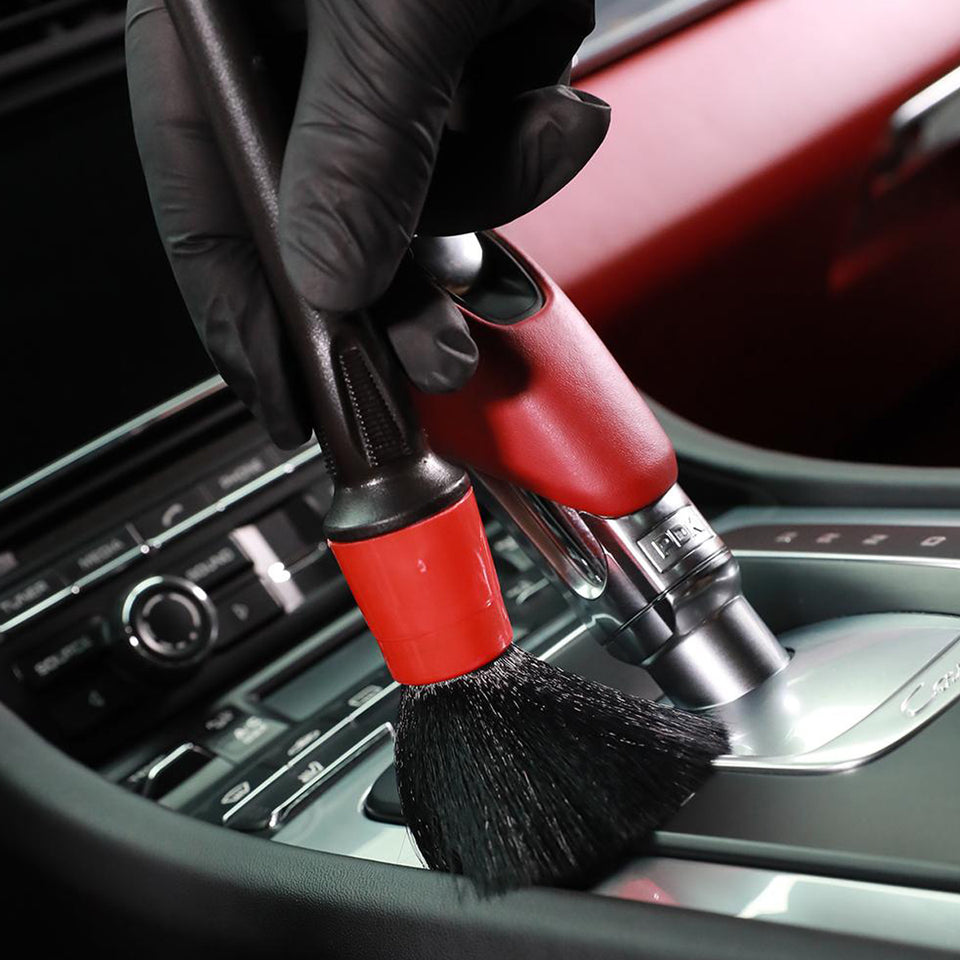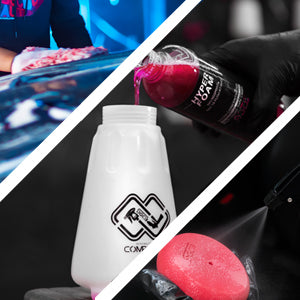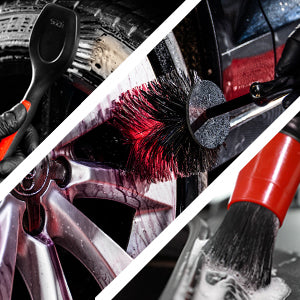 21 Item Arsenal Builder Car Wash Kit
SGKT003
by SGCB
Description
Specification
Package
SGCB BEST VALUE CAR WASH KIT
Include 21 items: Hyper Foam, All Purpose Cleaner, Tire Shine, Leather Conditioner, Rim Brush, Wash Mitt, Foam Sprayer, 3 Sizes Detailing Brush, 2pcs Duster Brush, Tire Brush, 5pcs Foam Applicator Pad, Absorbent Towel, Interior Microfiber Towel and Glass Towel. Amazing value to choose this one kit if you compare with all tools individually.

BEST STARTER KIT & PROFESSIONAL KIT
All tools included are best sell and necessary. No matter for starter or professional use, the SGCB Arsenal Builder Kit is the best choice. The kit has all the car cleaning supplies that you need in order to clean and protect not only exterior but also interior.

EXTERIOR & INTERIOR, WHEELS, TIRES, LEATHER WASHING & PROTECTION
This car cleaning kit covers all the major car cleaning categories. Various brushes and towels to clean various surface with special cleaner or conditioner. Foam sprayer can produce thick suds with SGCB Hyper Foam Cleaner to lift dirt or grime away without any scratch.

PERFECT KIT & GREAT GIFT CHOICE
In this kit, we pick the necessary tools out to make the cleaning process simple for those who want to try what the best car cleaning products can really do to their cars. And also it's good for professional use in one kit without taking too much time to pick individually. It's a great gift choice that contains everything needed to clean and maintain a beautiful shine on any car or truck.

PRODUCT SPECIFICATION

Brand: SGCB
Volumn: 16 oz/bottle

Purpose

:

Use for whole car cleaning and detailing, covers all cleaning categories.
Package Includes

Hyper Foam *1
All Purpose Cleaner *1
Leather Conditioner *1
Tire Shine *1
Microfiber Wash Mitt *1
Wireless Foam Sprayer *1
Foam Applicator Pad *5
Rim Brush *1
Tire Brush *1
Detailing Brush *3 (3 Sizes)
Static Duster Brush *2
Super Absorbent Towel (36'' X 24'') *1
Microfiber Towel (16'' X 16'') *1
Microfiber Glass Towel (16'' X 16'') *1