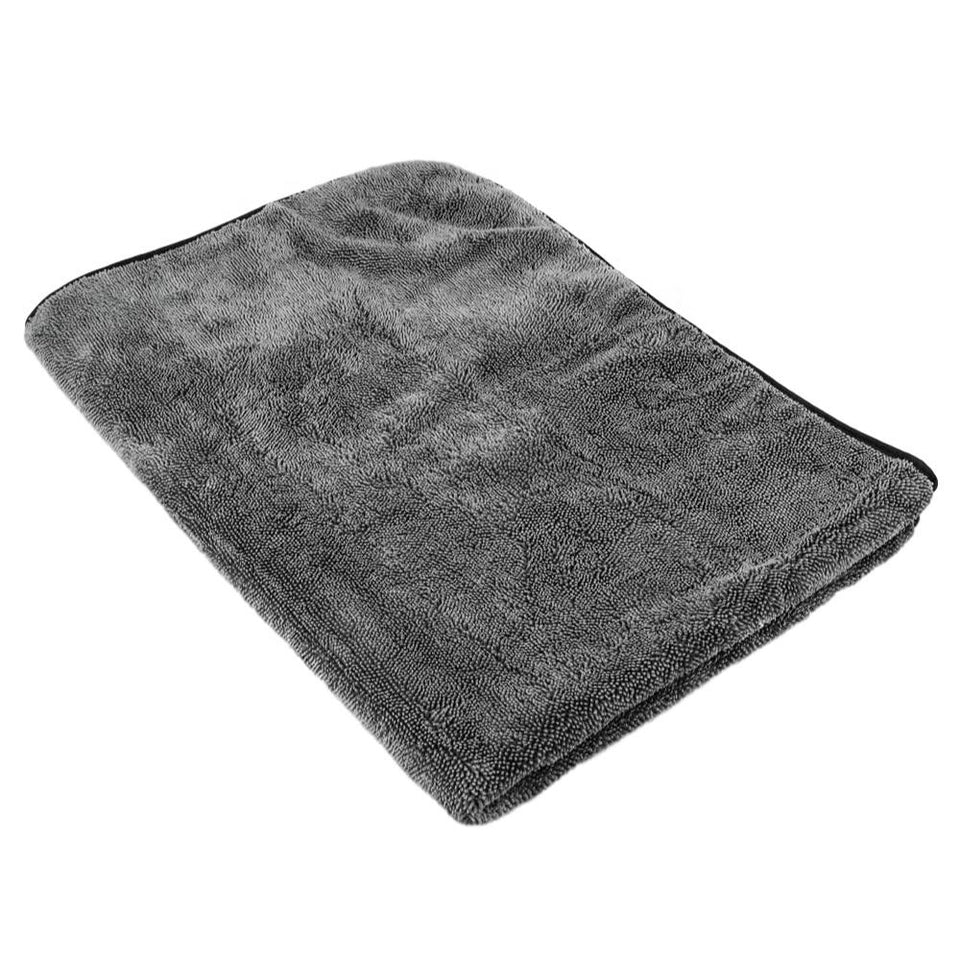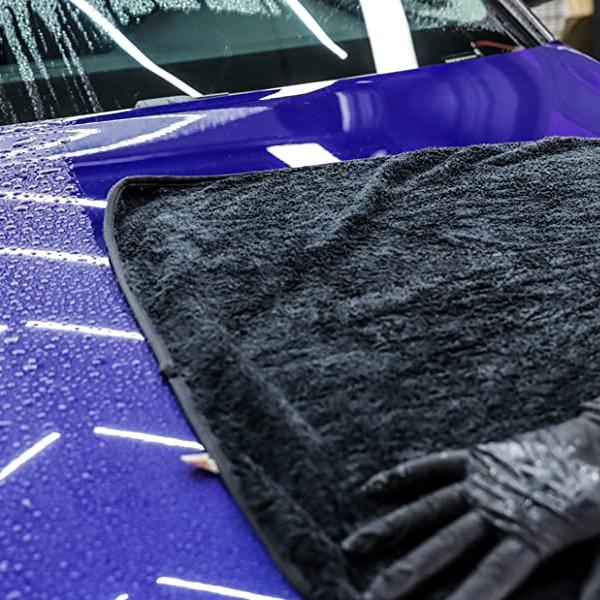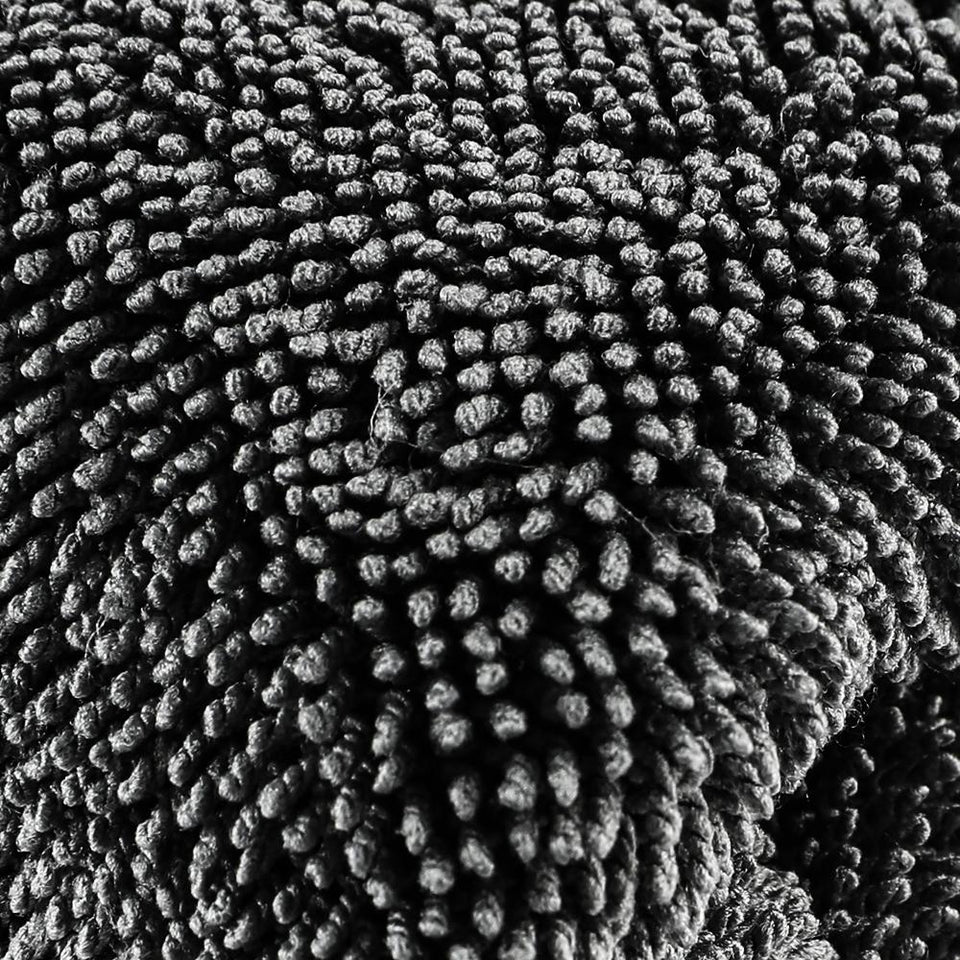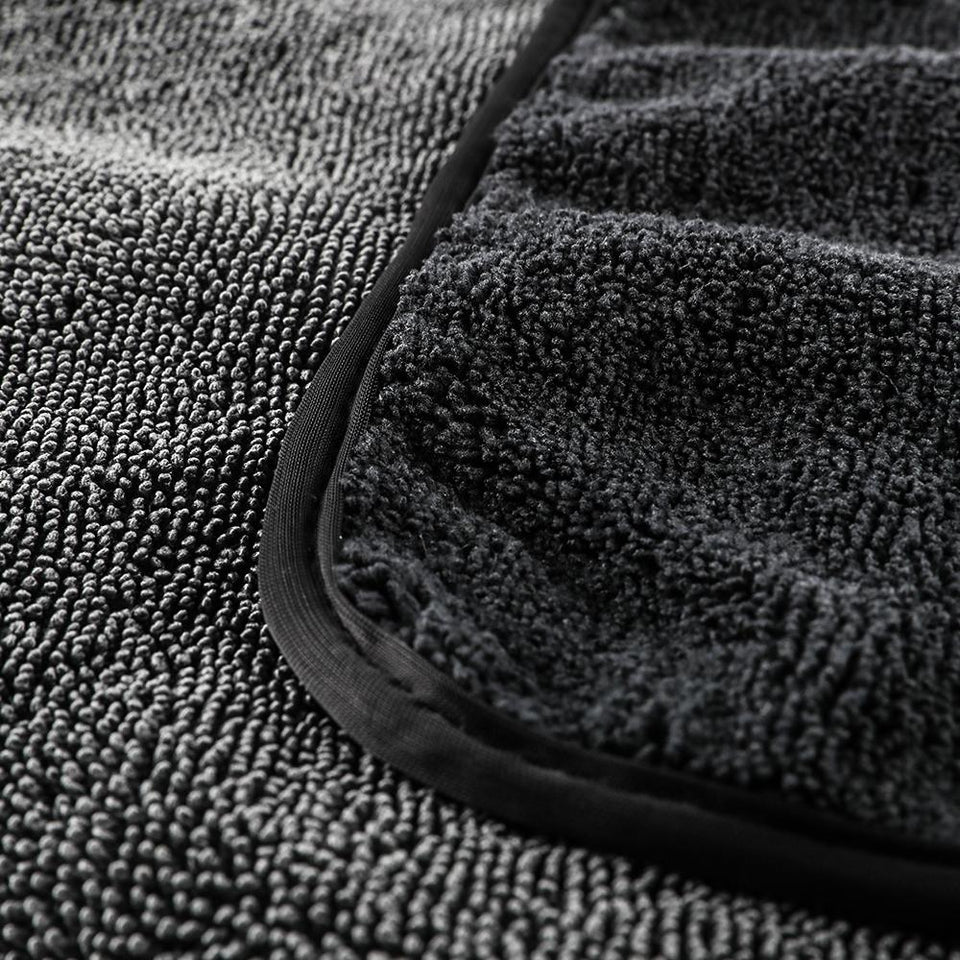 36x24In One-Sweep-Pass Super Absorbent Microfiber Car Wash Drying Towel
SGGD207
by SGCB
SGCB PRO SUPER WATER ABSORBENT TOWEL
LOOKING FOR A TOWEL OF ONE—WIPE—JOB? NOW CHOOSE US!
Water Absorbent Speed : ✔✔✔✔✔
Water Holding Capability: ✔✔✔✔
Cleaning Capability : ✔✔✔✔
Safety Level : ✔✔✔✔
Durability Level : ✔✔✔✔
Description
Specification
Package
ONE-WIPE-DRY SUPER ABSORBENT TOWEL

80/20 Blend Pro Grade, Over 1 Gallon Water Soaking Each Time!
Large Size: 36" x 25" To Fit For Your Double Hands
So You Can Dry a Massive Area At One Time But Never Bring You Second Jobs, Which Greatly Save Your Strength and Time!

WHY LINT FREE?

The Microfibers of Drying Side Are Processed Into Twist Shape But No Lint & Fluff Features.
Enlarge The Water Capacity But Extra Soft So Scratch Free! Safe But Save Your Energy Efficiently!

WHY SWIRL & SCRATCH FREE?

Long & Thick Plush: 8mm, Fast Drying And Large Ability For Absorbent.
Also Extra Soft & Smooth Enough to Carry Off the Loose Debris and Clean the Car, Which is Safe and Protective to Sensitive Paint Surface with The Silky Edge!

2 IN 1 COMBO

Double Sides For Different Use
The Twisting Side For High Water Absorbent
The Coral Fleece Plush Side For Dirt & Dust Removing.
Different Colors Of The 2 Sides To Help You Identify and Choose to Use as You Require!

REUSABLE AND DURABLE LIFESPAN SERVICE

100% Washable by Machine or Hand!
The Close-knot Weaving Technique Makes the Towel Extra Compacter for Wear and Falling-Off Resistant!
Long Lifespan and Use for One Purchase!
PRODUCT SPECIFICATION


Brand: SGCB
Plush Length: 8 mm
Color: Black & Grey
Grammage: 450 gsm +250 gsm
Towel Size: 60 x 90 cm/ 24" x 36"
Towel Type: Super Water Absorbent Towel
Package Includes
1x SUPER WATER ABSORBENT TOWEL