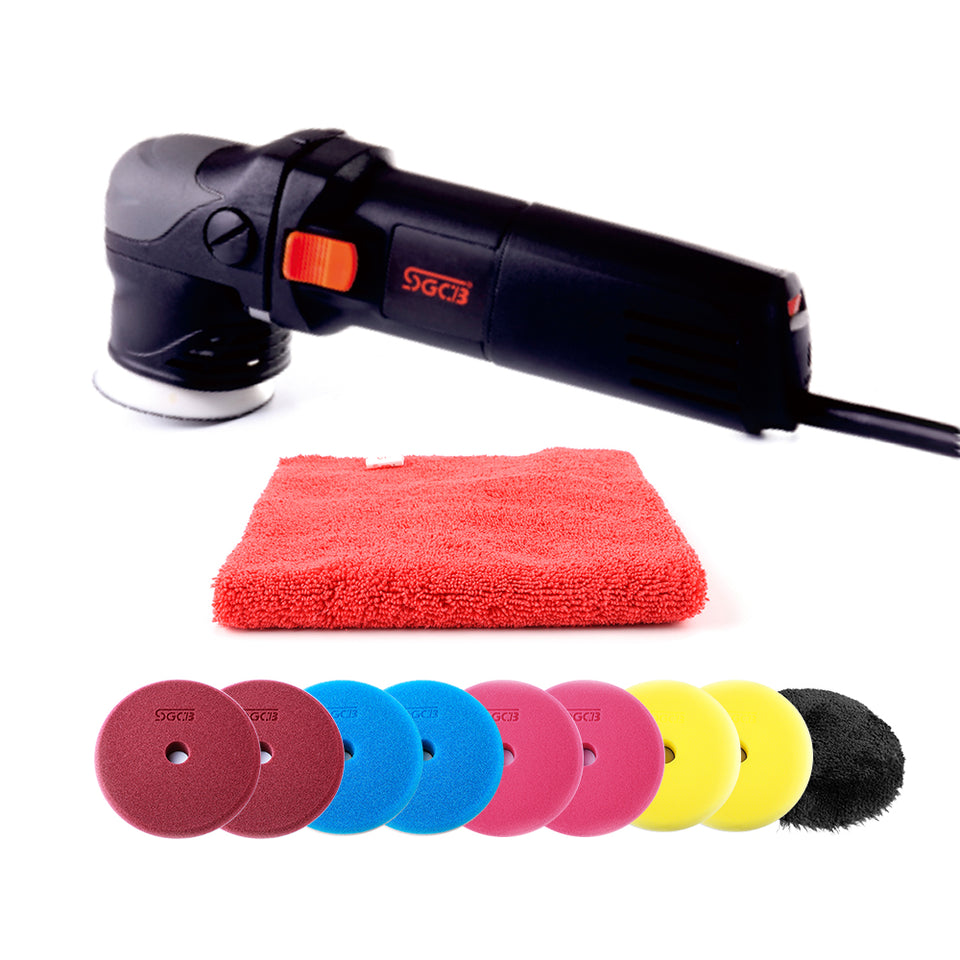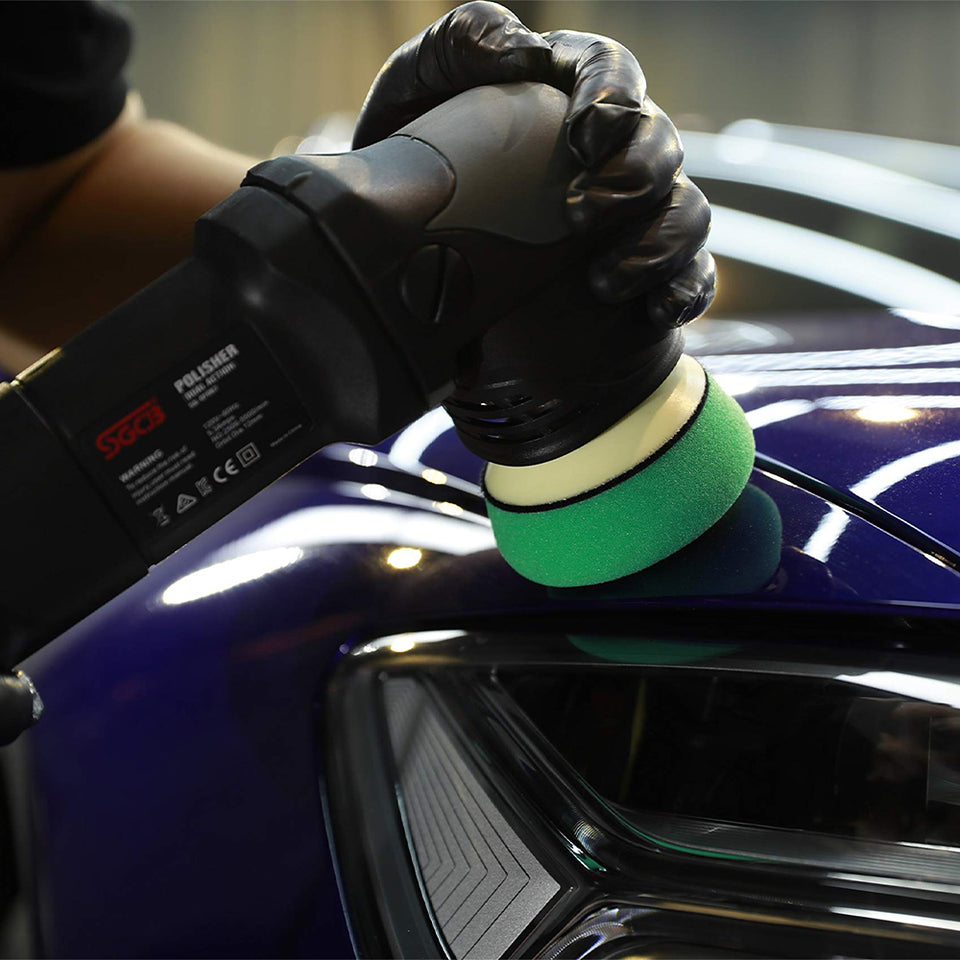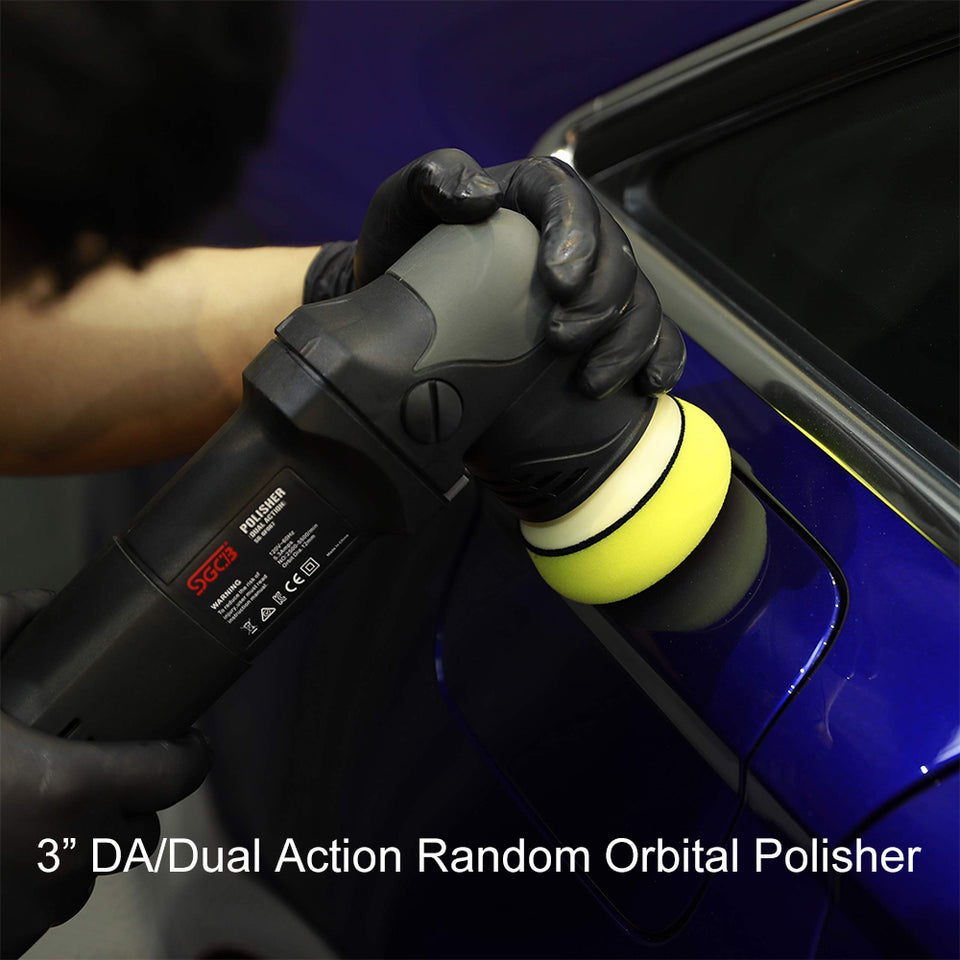 SGCB Pro 3" DA Car Detailing Polisher
SGGF067-Kit
Description
Specification
Package
POWERFUL AND STABLE OPERATION ---SGCB PRO 12mm Orbit Polisher! High Performance & Efficiency Guarantee! Offer More POWER & Torque to Make your Polishing Process Smoother and Easier! Acquire SWIRL & SCRATCH & DEBRIS Free for Any Surface and Finish Even Sensitive Ones! The Extra Compacter Internal Component Structure Ensures Soft Start And No Load Speed with Minimal Vibration and Noise In Running!
CONSTANT & VARIABLE SPEED WITH SMART DIAL CONTROL --- Free And No Load Speed 2,500~ 5,500r/Min, Ranging From Gear 1 To 6. The Ingenious Dial Speed Control Enables You To Regulate The Orbit Speed Very Easily And Conveniently. Applications Vary From Speed Gears: The Low Speed Fits For Buffing And Waxing, The Medium For Cleaning And Light Polishing, The High Speed Is For Removing Paint Defect, Debris And Oxidation.
HIGH PERFORMANCE AND DURABLE SERVICE --- 16.7Ft/ 5.1meter Heavy Duty Cable. Well Manufactured By High Hardness Refined Steel, The Motor Is Largely Capable Of Amending And Powerful Enough For Impact, Wear And Break Resistant, Thus Avoiding Getting Stuck And Sudden Shutdown, Which May Cause Potential Damages Onto Your Car! Top Quality For Ultra Durable Lifespan Service!
EASY-TO-GRIP DESIGN --- Streamline Shape But Great Lightweight Body, The Smart and Detachable Side Handle Can Prevent It From Slipping Off Your Hand So Avid Crushing The Car Paint. Ease Your Hands And Reduce Fatigue In The Longtime Operation.
PRODUCT SPECIFICATION

Brand Name:SGCB

Model Number:SGGF067-Kit
Voltage:220V /110V
No Load Speed:
2000-4500rpm
Package Includes
3" DA Car Polisher*1
wool polishing pads*1
Blue RO DA Polishing Pad*2
Wine RO DA polishing pads*2
Microfiber edgeless Polish Towel*1