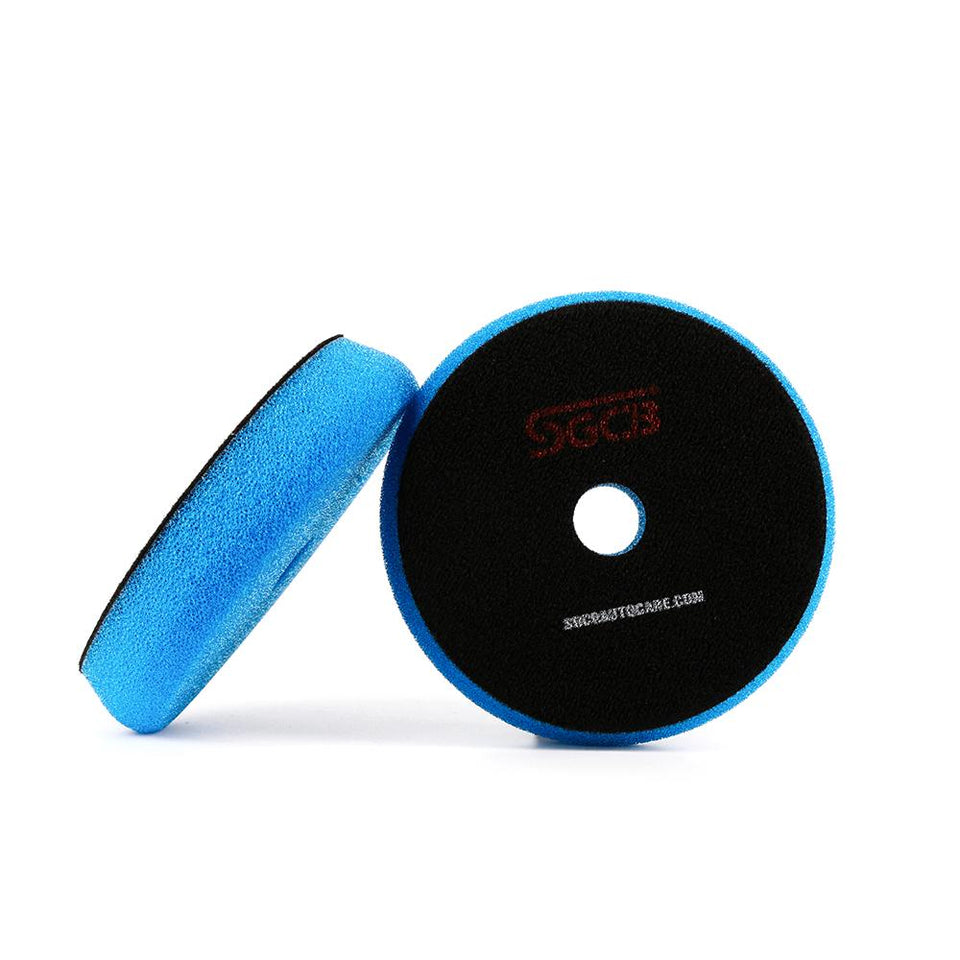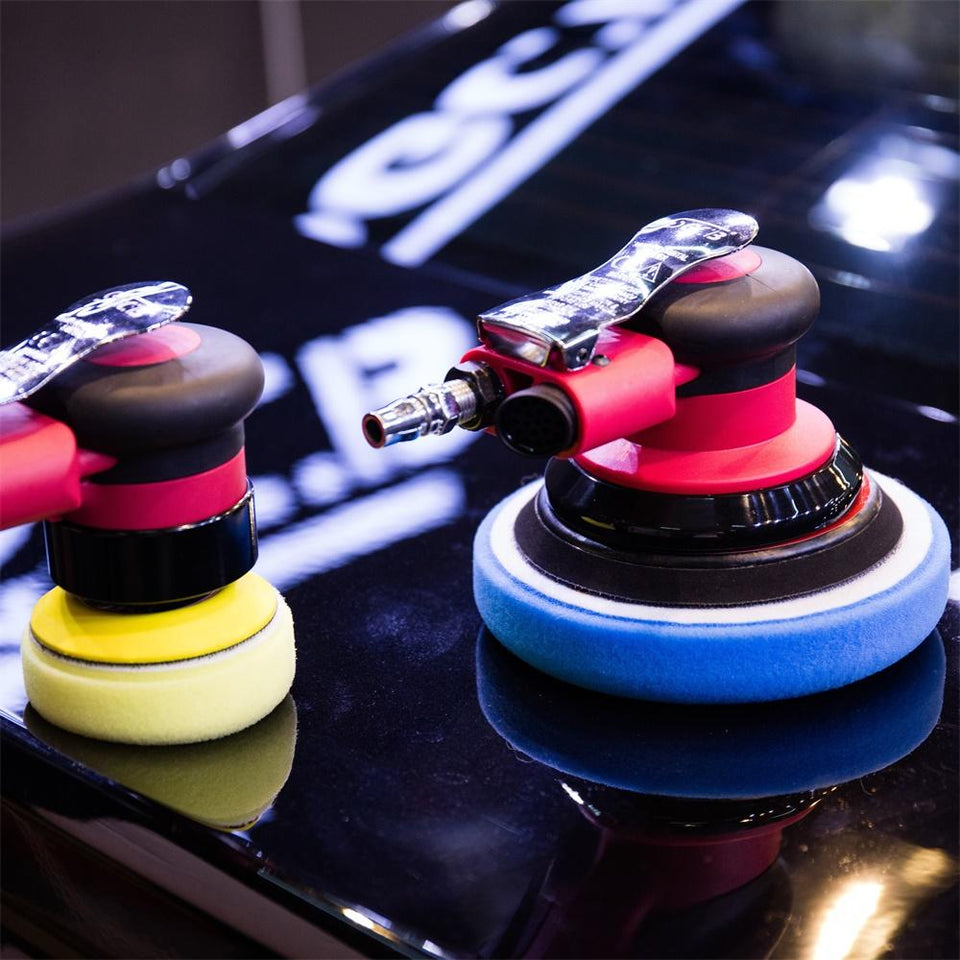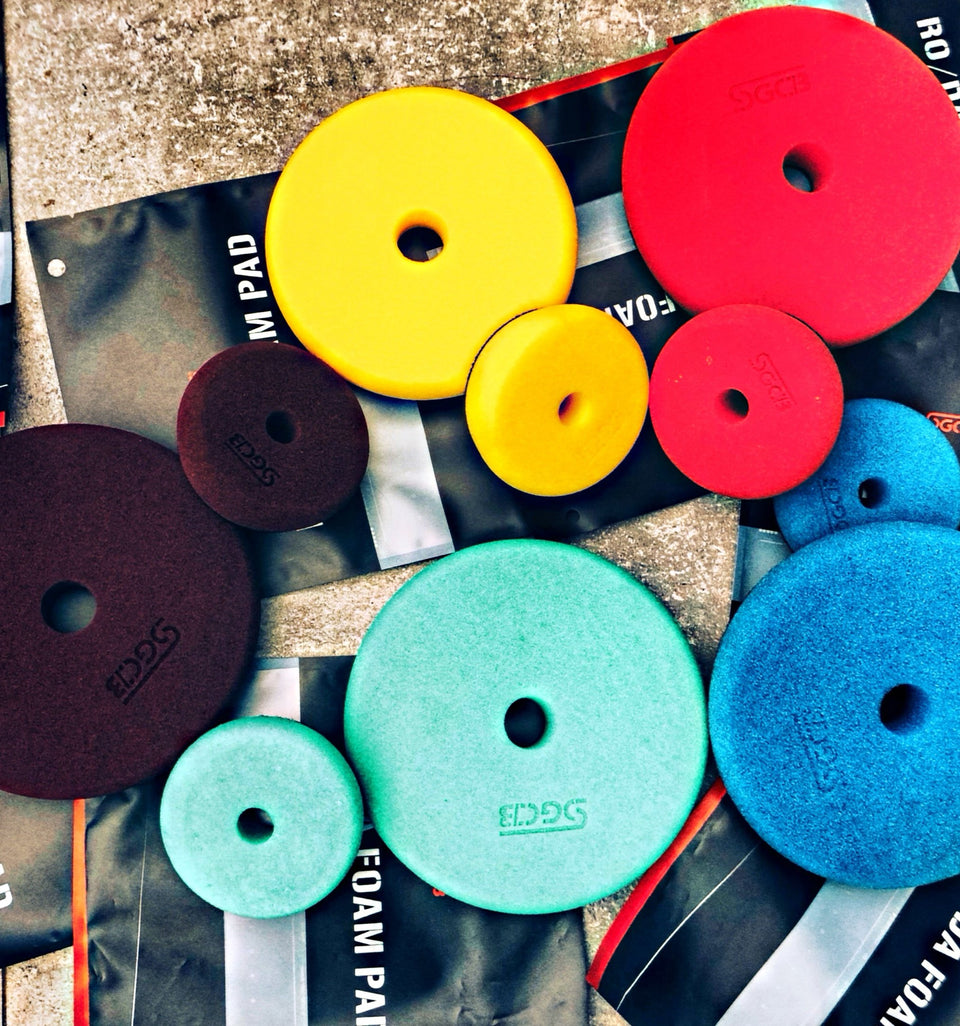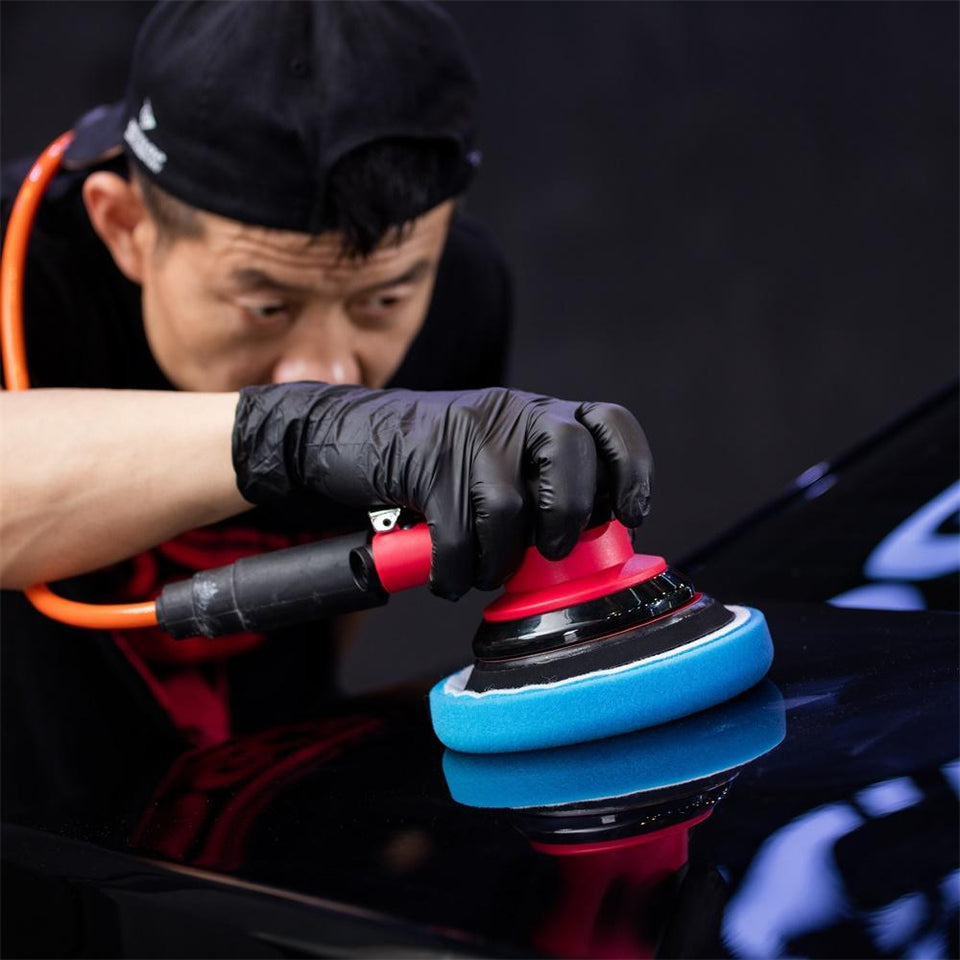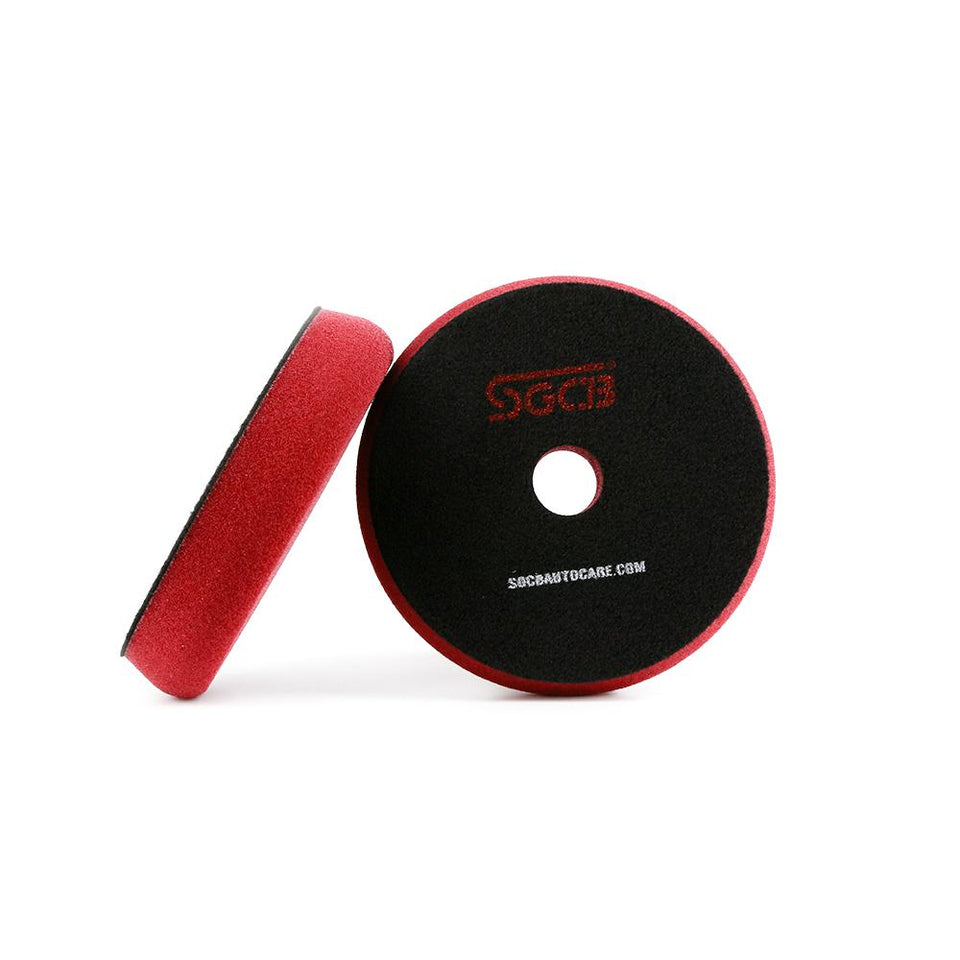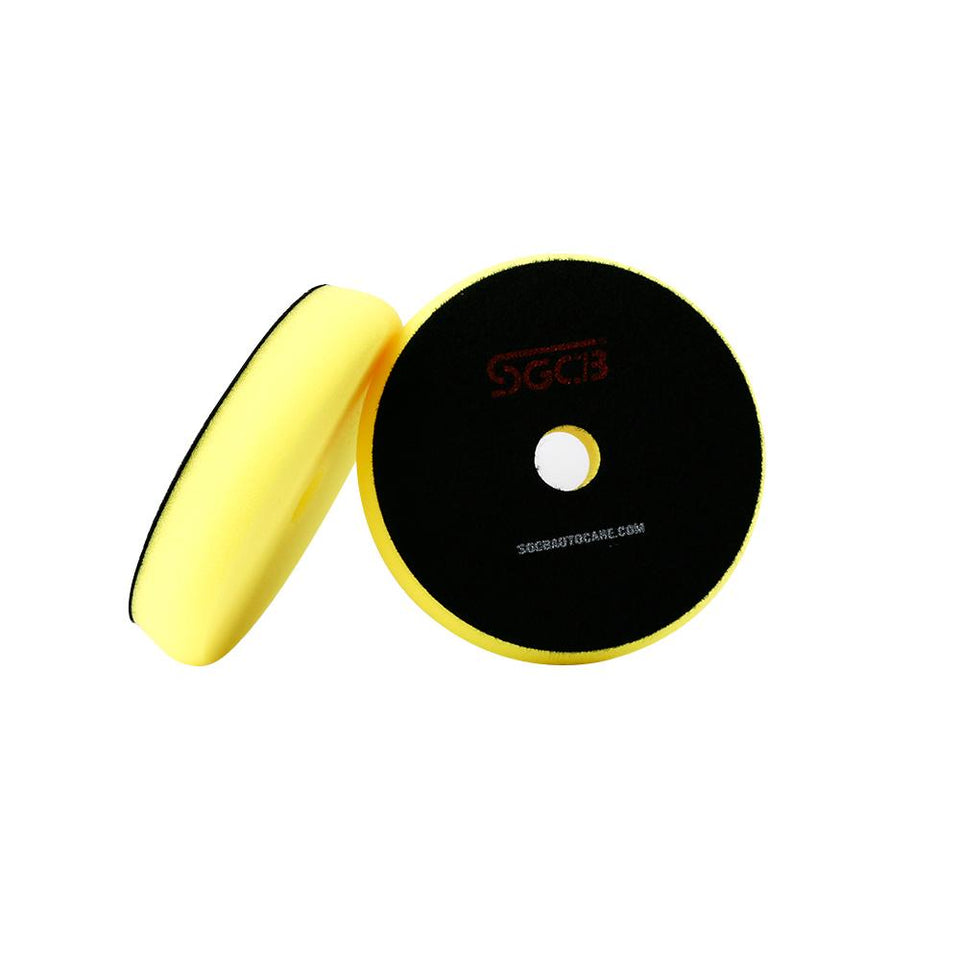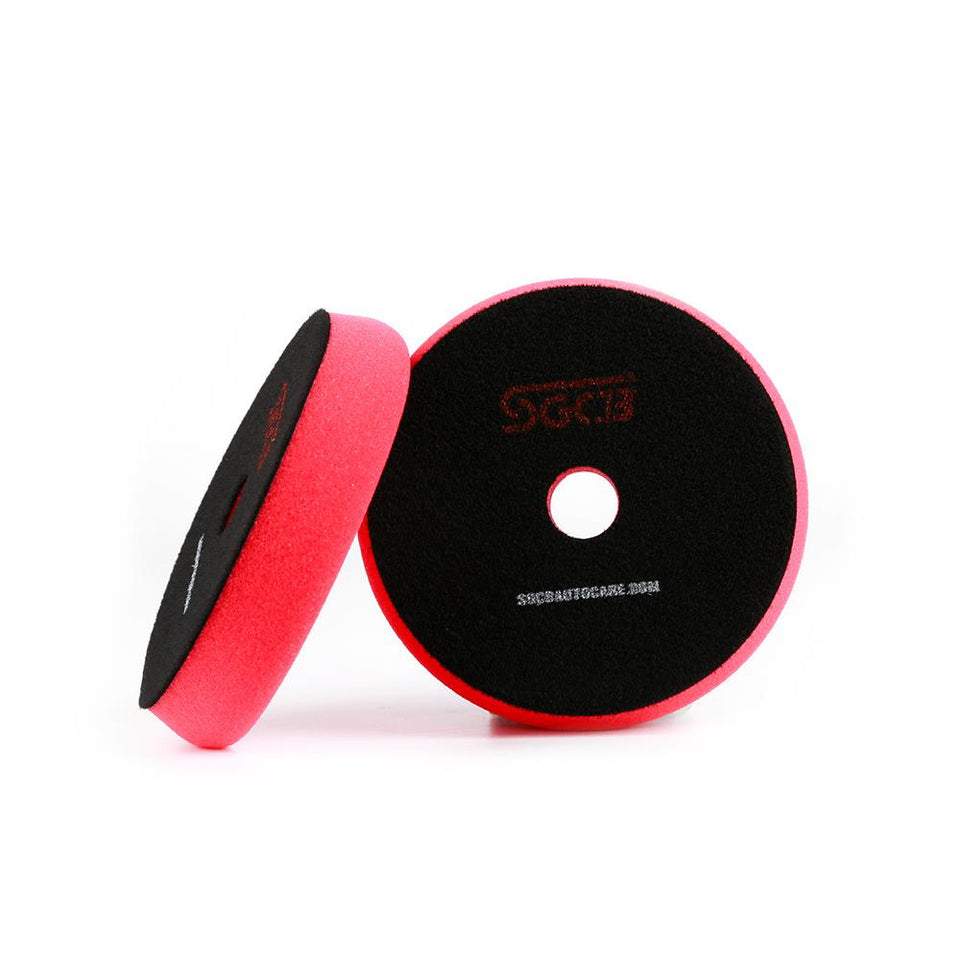 6" RO DA Foam Compouding Buffing Finishing Pad
SGGA094
by SGCB
Description
Specification
Package
[EXTRA COMPACTER AND DURABLE LIFESPAN]

Adopted By Premium Imported Polyester Sponge Material
The Brand New SGCB Polishing Pad Is Ultra Compact With The Back Side And Foam Sponge Bonded Tightly And Firmly
Falling-Apart And Peeling-Off Resistant But Never Dropping The Debris In Polishing!

[STABLE WORKING PERFORMANCE]

The Mini Holes Are Scientifically Distributing Inside The Pad.
Flat, Symmetrical And Greatly Elastic So For Easily Restoring The Shape After Pressing.
Very Breathable For High Ventilation So It Can Avoid The Overheat And Causing The Damages On Car Paint.
No Stuckness, No Delamination And Offering You a Sturdy Polishing Experience!

[LOWER GRAVITY CENTER & SUITABLE LIGHTWEIGHT]

The Hook and loop backing side is connected tightly with the sponge pad, avoiding dropping in work!
The When The Cutting Capacity Is Lower Than That Of Standard Level, The Polishing Layer Will Fall Off Automatically
So It Can Always Keep The Cutting Ability But Never Drop The Residue In Polishing! Each Buffing/ Polishing Pad Can Serve Over 10 Cars Under The Normal Work!

[DIFFERENT COLORS OF SGCB RO/ DA PADS FIT ALL PURPOSES]

The Red Fit For Foggy And Gloomy Car Paint And Restore The Glossy Surface Perfectly.
The Blue Can Improve The Heat And Remove The Thicker Oxidation And Some Debris.
The Green Can Eliminate The Moderate Oxidation And Small Debris.
The Wine Can Quickly Remove The Heavy Or Moderate Scratches.
The Yellow Can Remove The Moderate Scratches And The Swirls Efficiently After Washing, Grinding And Polishing.

Universal Foam Disc Type

Used on Both Rotary Polisher Dual Action Polisher
But a Necessary Polisher Accessory Tool For Car Lovers And Detailers. Mainly Used For Cutting, Polishing And Finishing Onto Car Paint Or Surface Needs Shining.
Color
Blue
Green
Wine
Yellow
Red
PPI (Softness)
40
50
65
70
85
Density
40kg/m³
45kg/m³
45kg/m³
30kg/m³
30kg/m³
Tensile Strength
550 Mpa
500 Mpa
350 Mpa
300Mpa
>200MPa
Cutting Capability
Medium-Light
Medium
Heavy
Medium-Heavy
Light
Correcting Capability
High
Medium
Low
Low
Low
Anti-Wear Capability
Medium
Medium
High
High
High
Suggested Pressure
Light
Light
Light or Medium
Light or Medium
Light or Medium
Suggested Abrasive Compound
1500/ 1500S/ 2000/ 2000S

1500/ 1500S/ 2000/ 2000S

1500/ 1500S/ 2000/ 2000S
1500/ 1500S/ 2000/ 2000SS/ 3000/ 3000S
3000/ 3000S
Fit to Remove
Heavy Oxidation; Paint Graininess Debris
Moderate Oxidation; Tiny Debris
Heavy or Moderate Scratch
Moderate Scratch; Swirls of Washing, Grinding or Polishing
Foggy or Gloomy Paint Surface
Features
Higher Correcting Level; More Breathable to Avoid Overheat in Polishing

Slightly

Hard,

Better

Overall


Moderate Hardness, Easy for Scratch Eliminating
Soft Sponge, Make More Full Use Of Compound
Super Fine Sponge, Quickly Restore The Shining Of Car Paint
Package Includes
1x Foam Buffing Pad