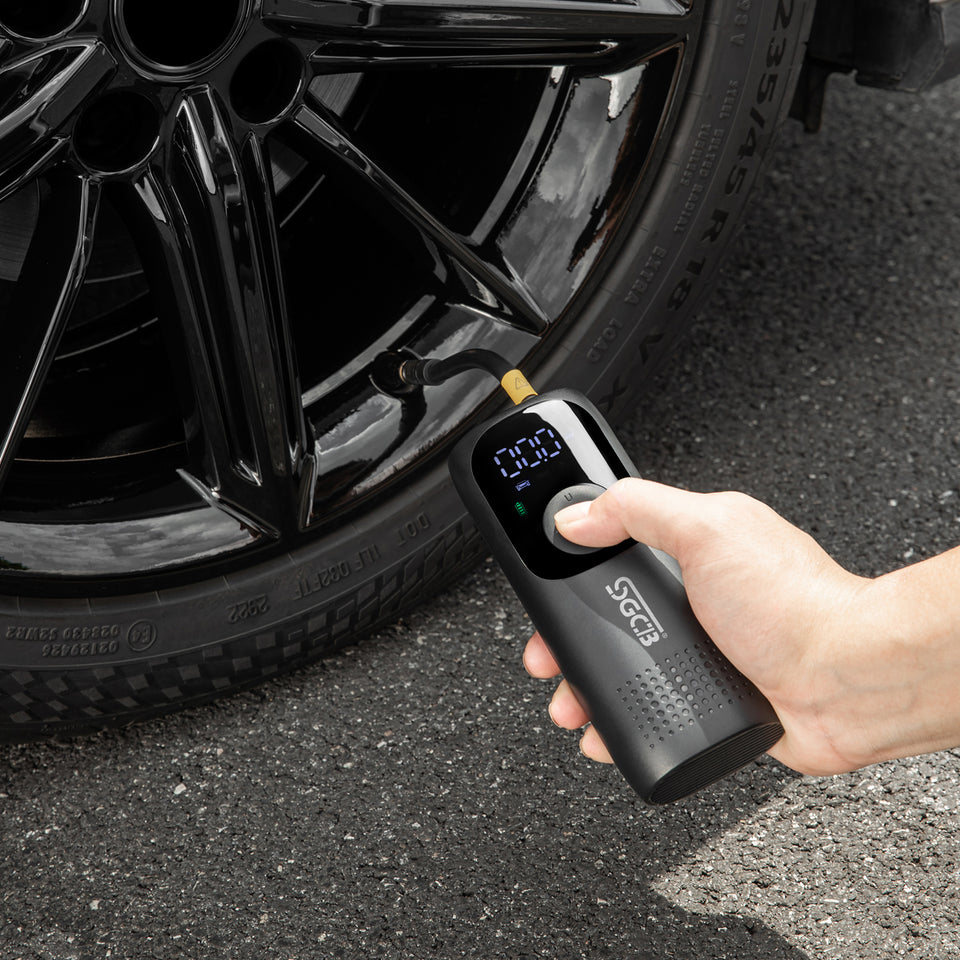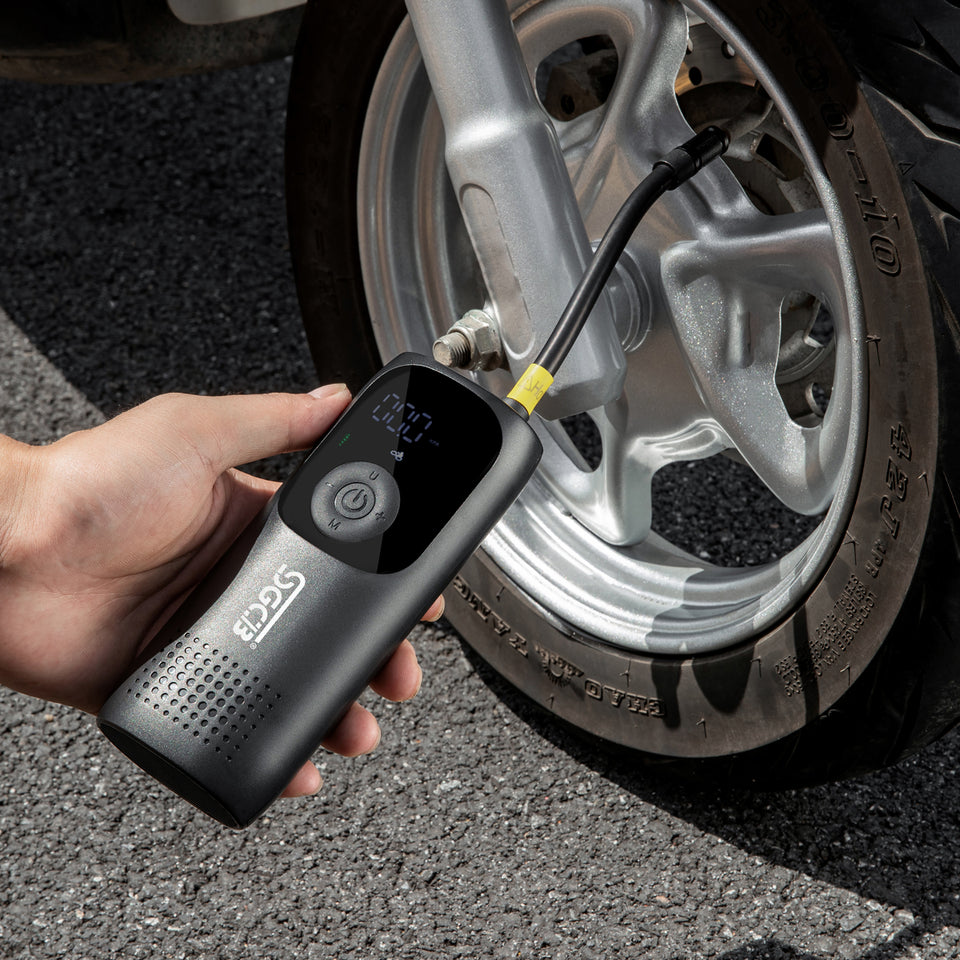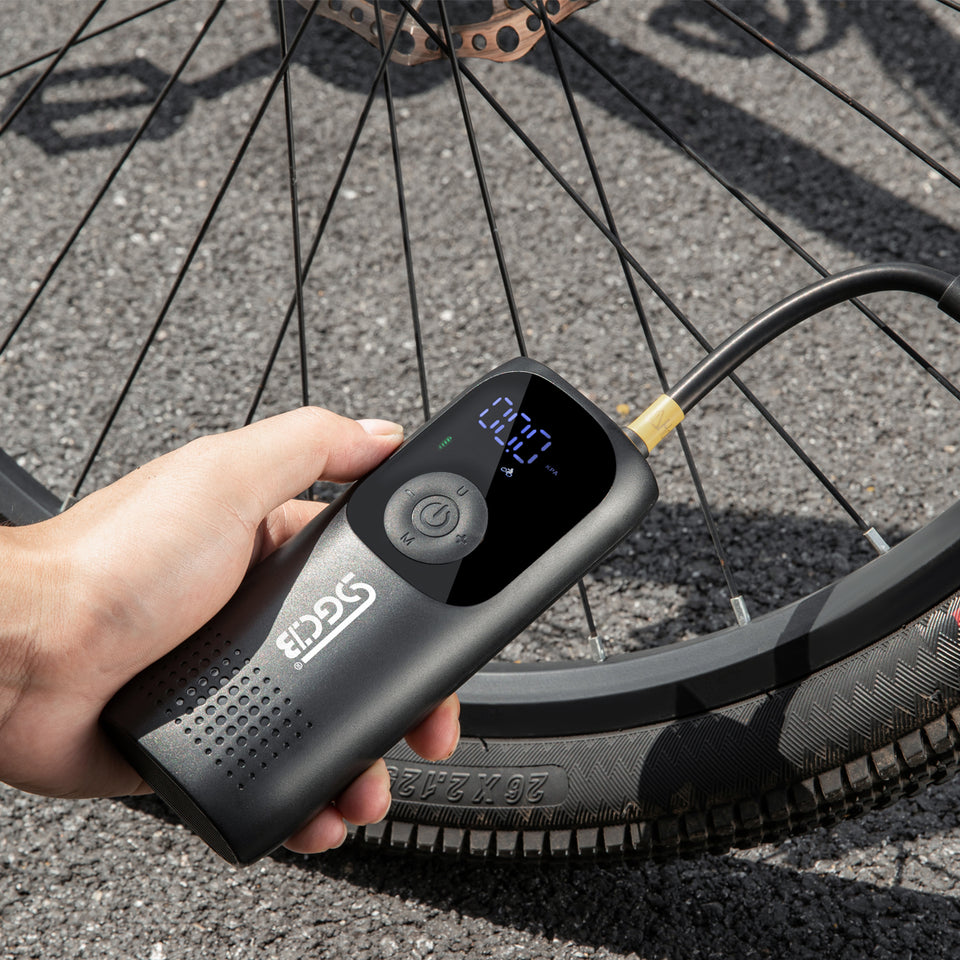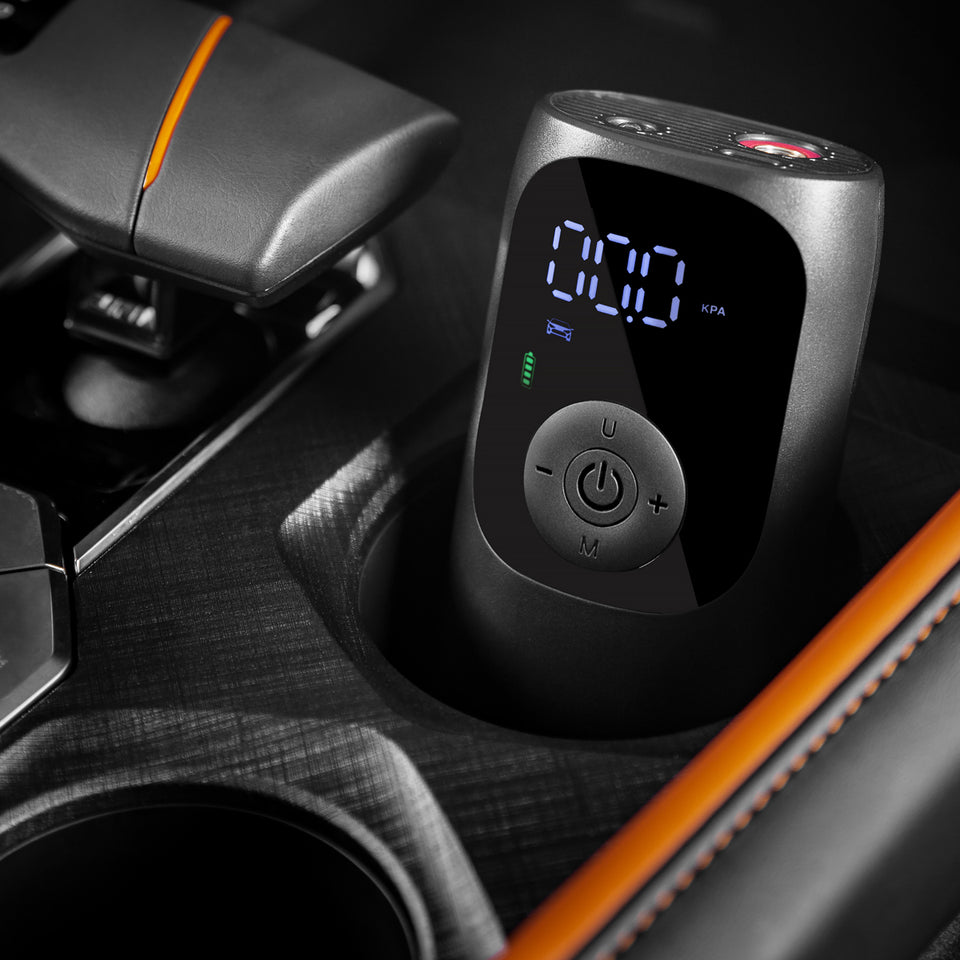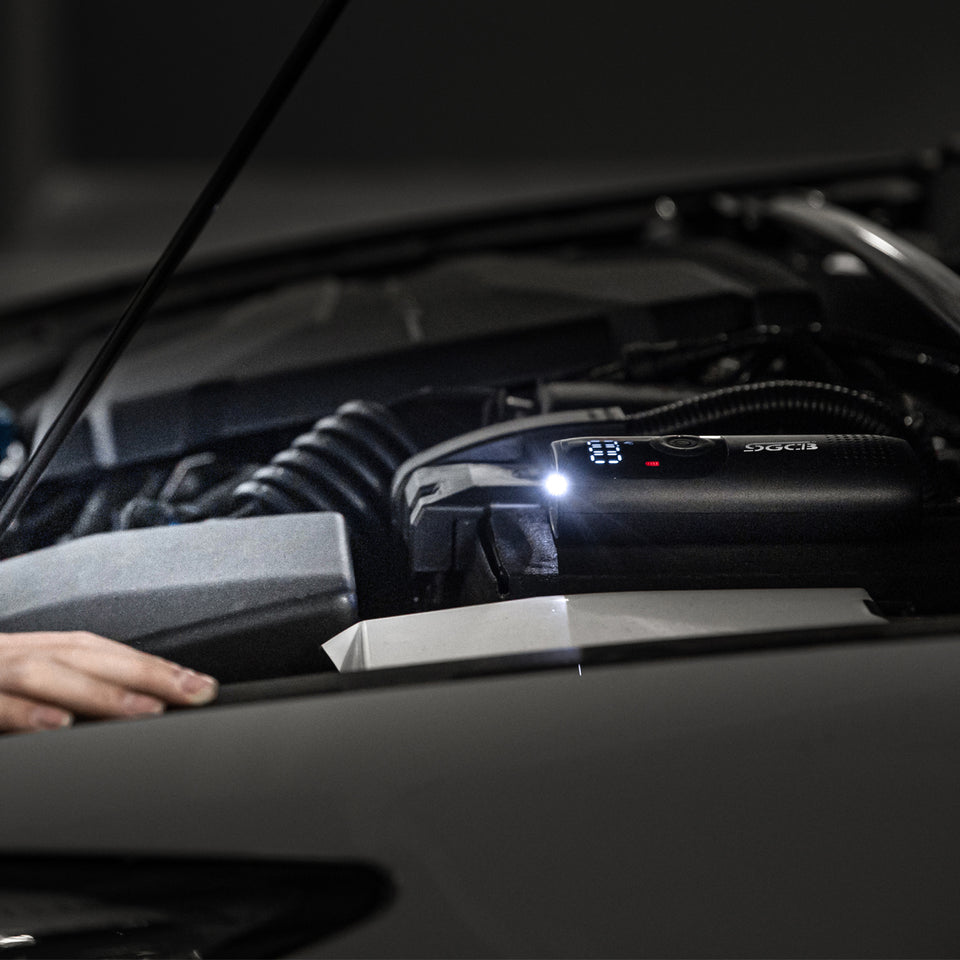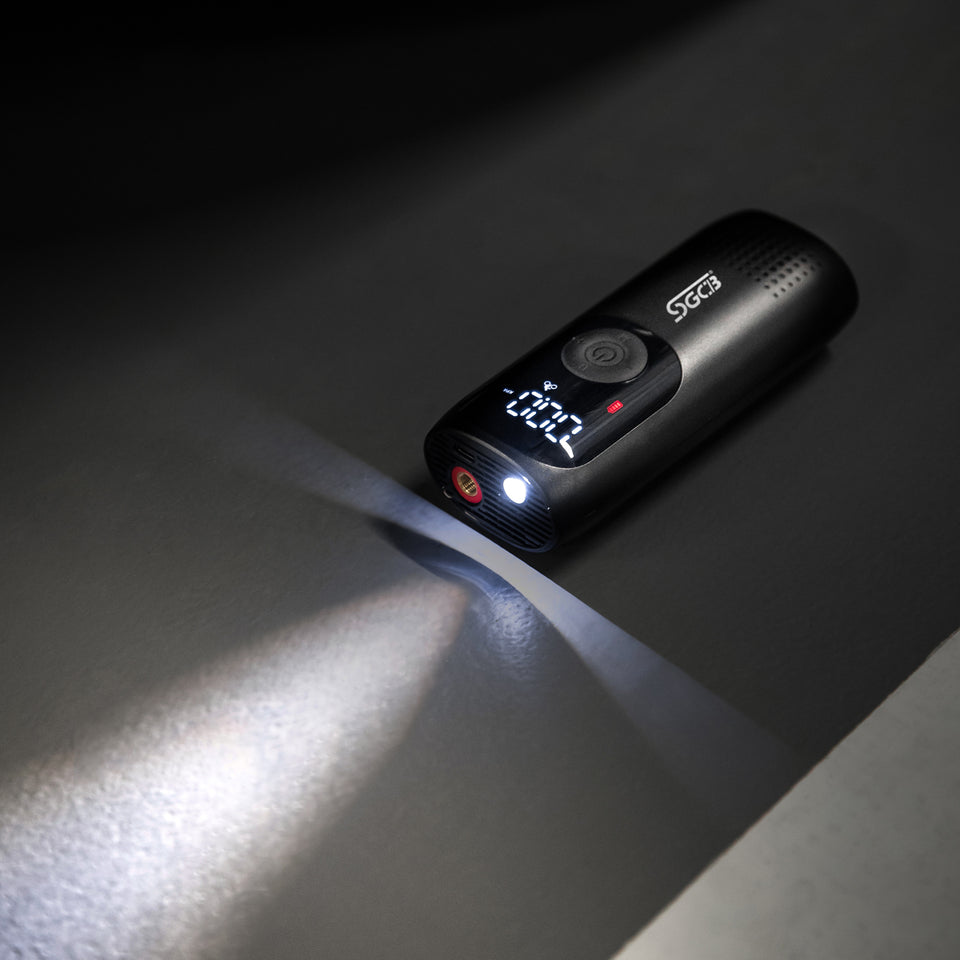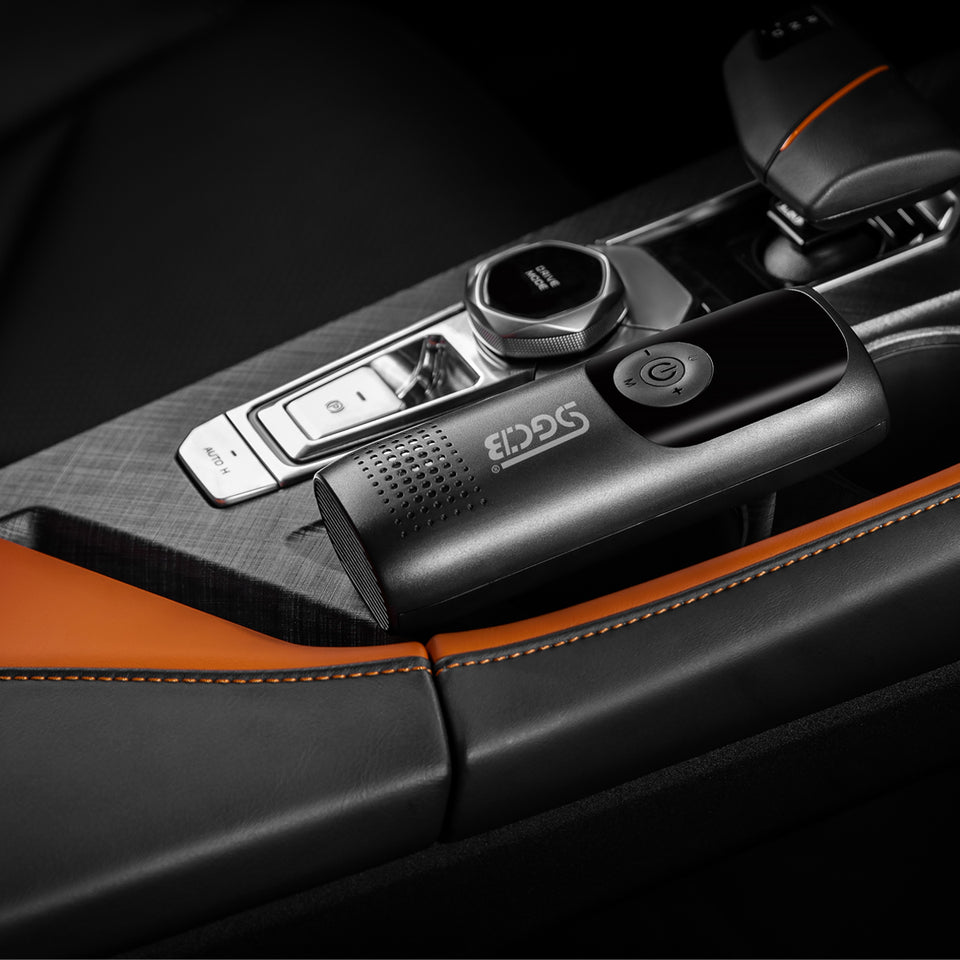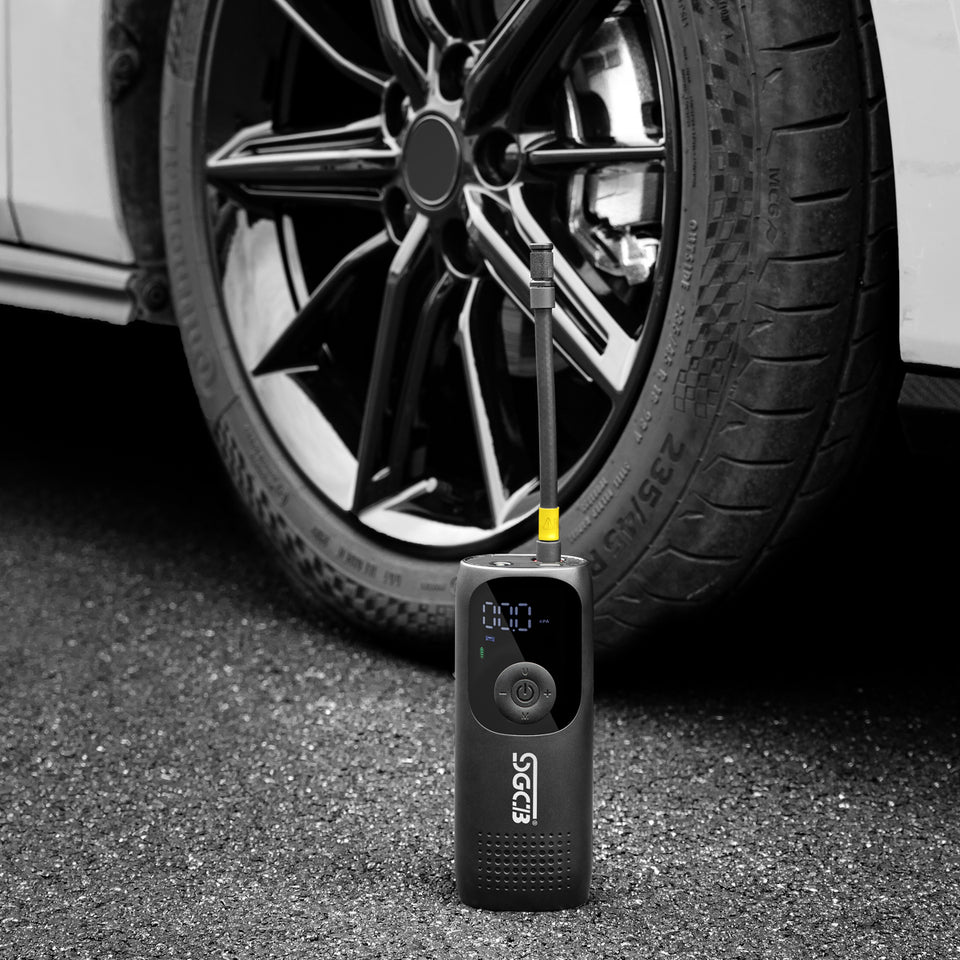 SGCB Portable Tire Inflator Mini Air Pump
SGGD340
Description
Specification
Package
PORTABLE & CONVENIENT
Small size for easy storing in your car in case of any accidents. Easy to use and can quickly fills up a car tire from 28PSI to 34PSI (175/65R14 82T) in one minute

AUTO SHUTOFF VALVE
Not only a tire pump but a electric bike pump with Presta and Schrader valves and pressure gauge for inflating your tires efficiently and professionally.

WORK LIGHT FUNCTION 
Unique design with work light function to ensure you can bright the dark night when in emergency.

MULTIPURPOSE APPLICATION
Universal type and widely used, can be used for cars, motorcycle, bike, basketballs and so forth. Can also be used as a light source if needed.

Product Specification

Brand: SGCB
Color: Black
Weight: 420g
Inflate Pressure: 150PSI(Max)

Air Flow: 20L/min

Battery Capacity: 14.8 Wh

Charging Time: 2-3H

Size: 15.7*6.4*4.4

cm
Package Includes

1x SGCB Portable Tire Inflator