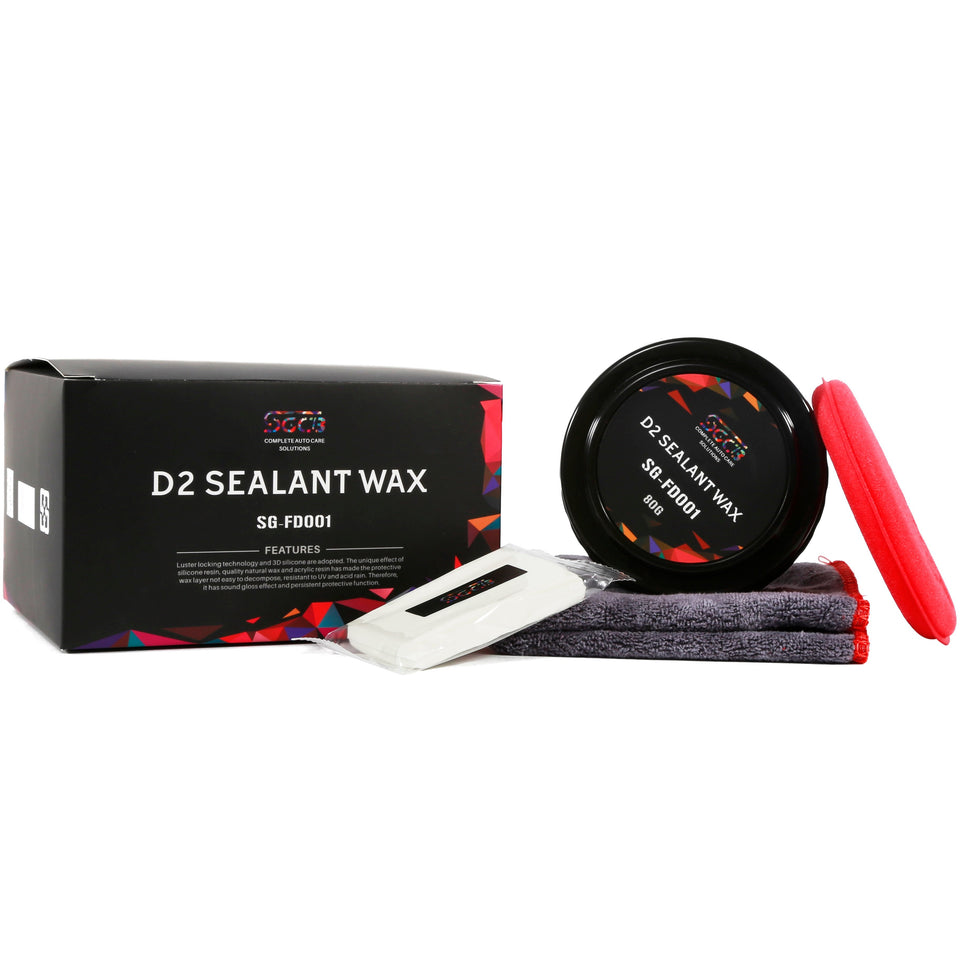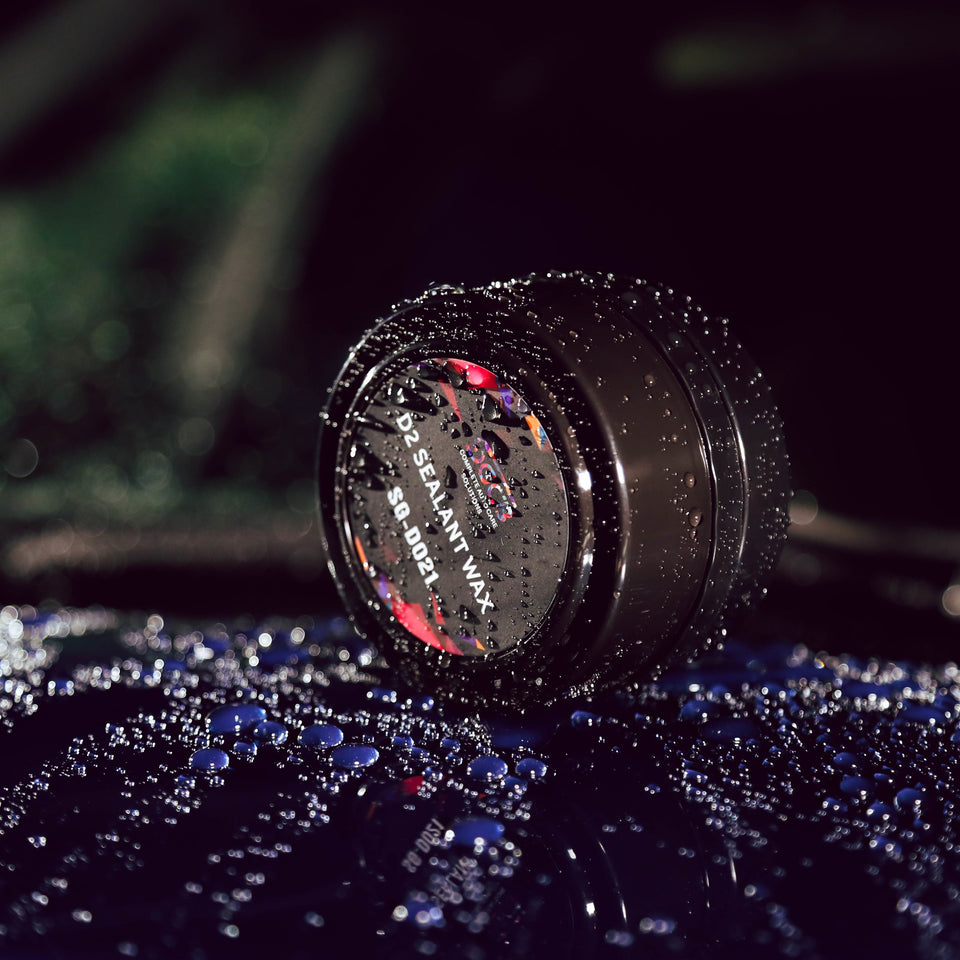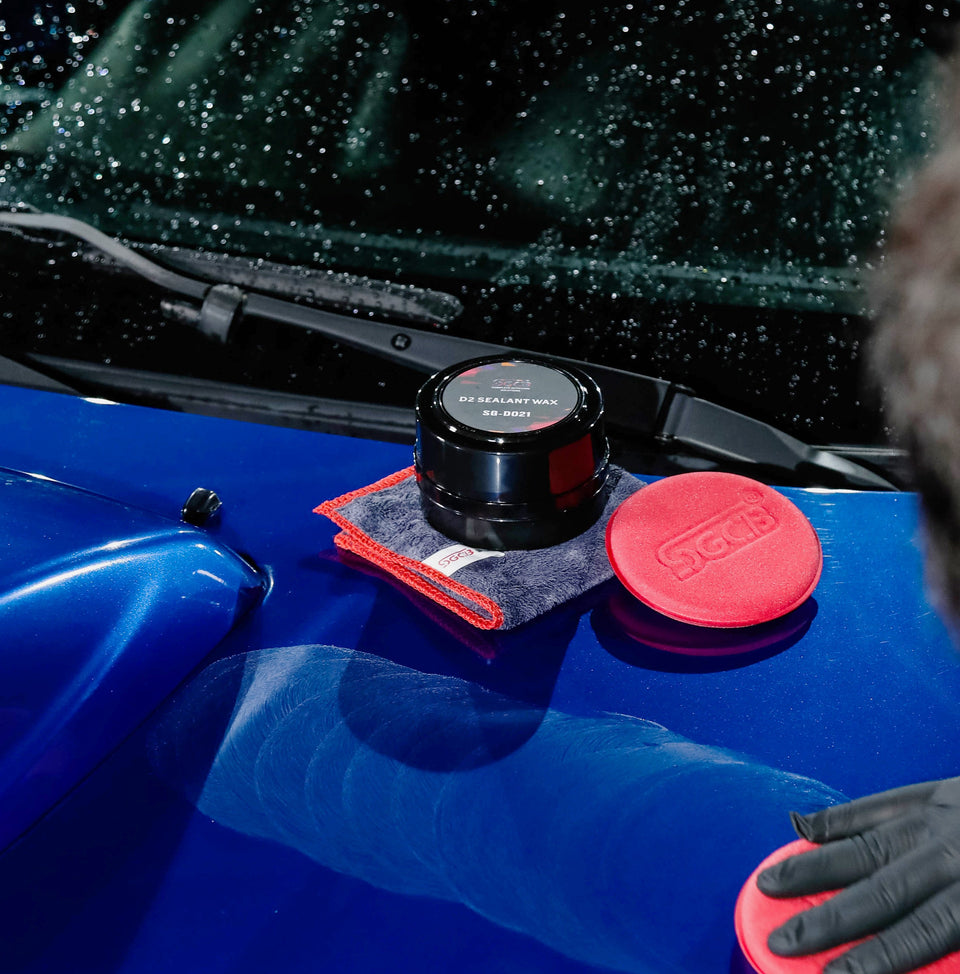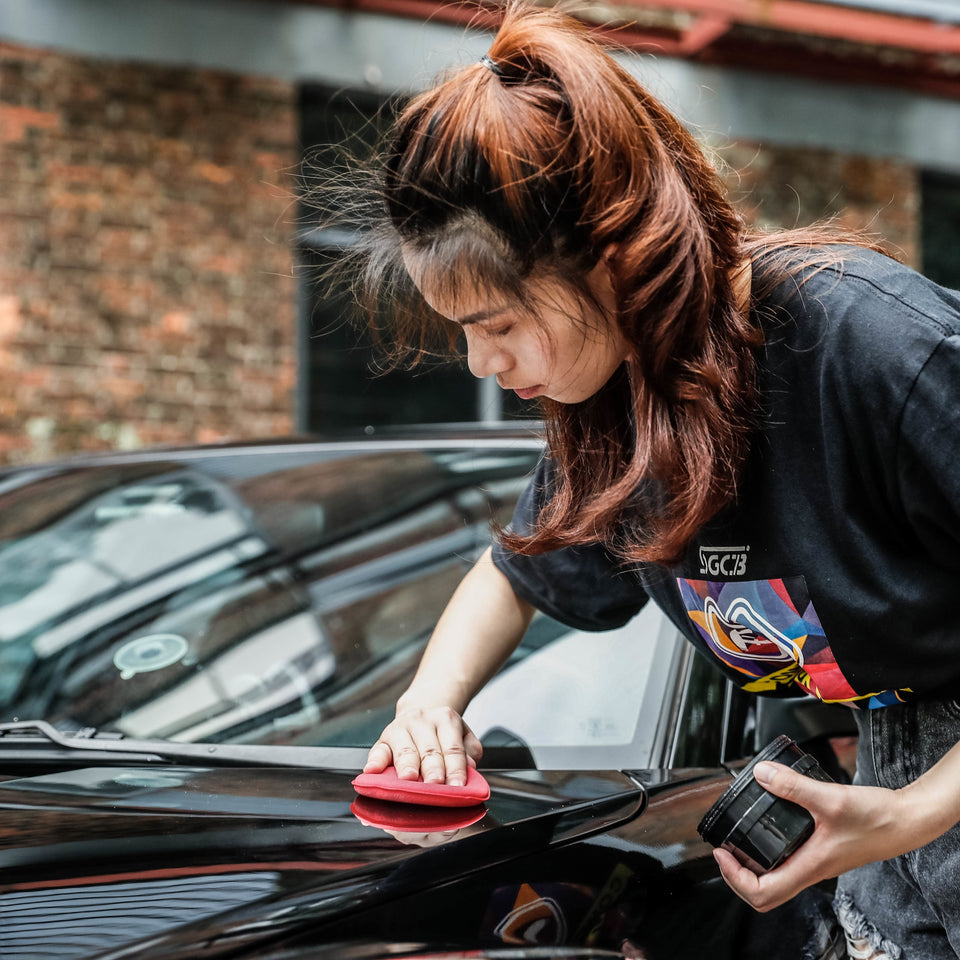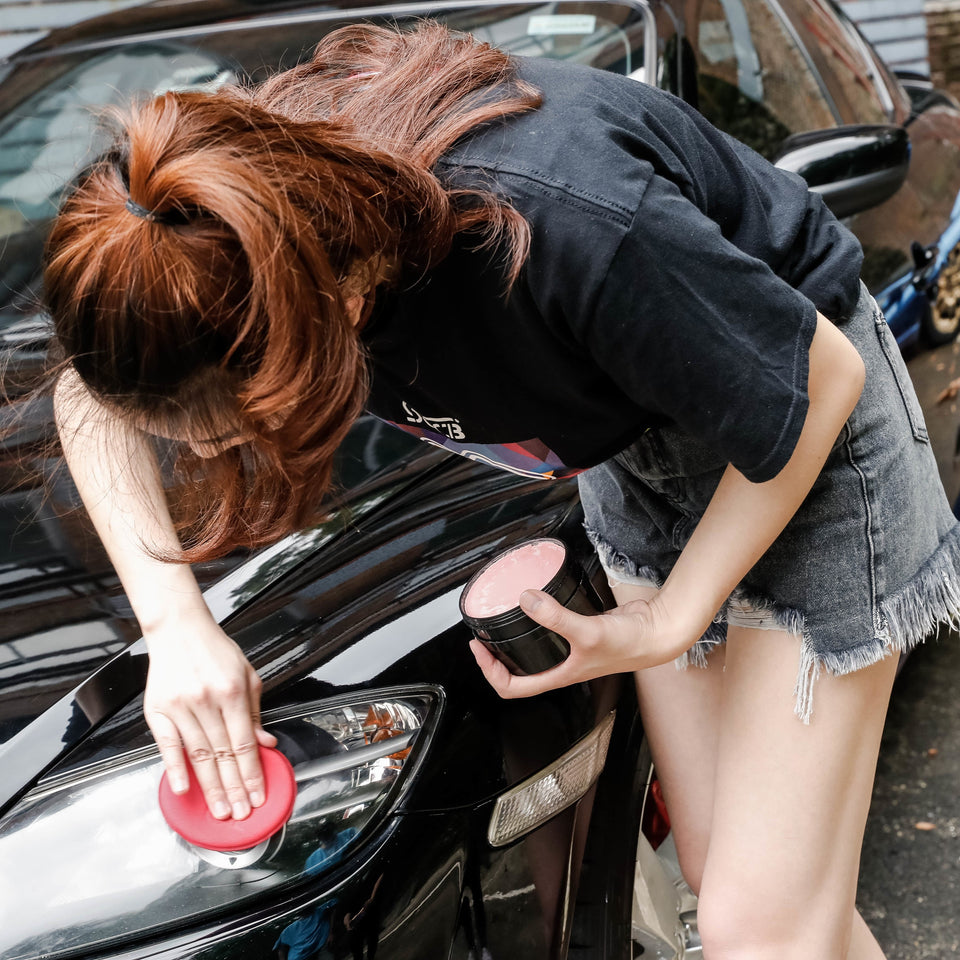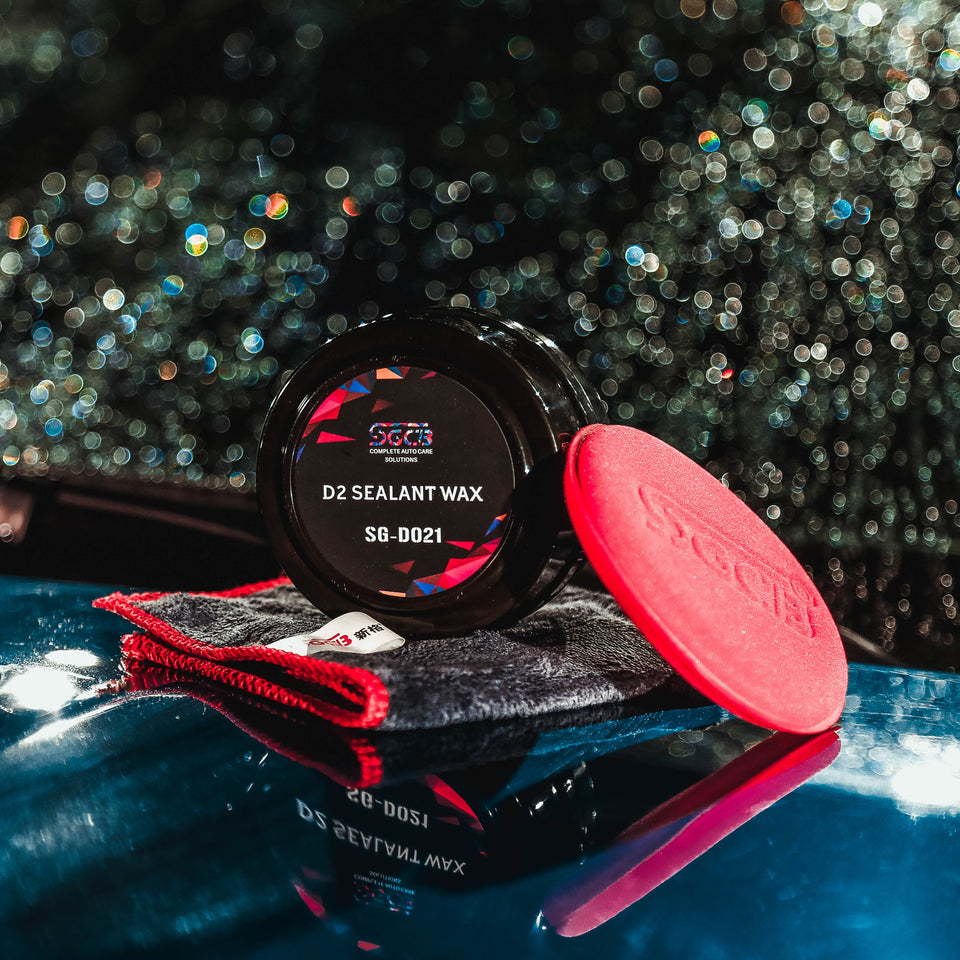 D2 Car Paint Sealant Carnauba Wax Paste Kit
SGFD001
by SGCB
This D2 Sealant Wax formula safely and effectively used to resist surface contaminants and fade the defects like minor scratches, light oxidation, haze and swirls, stains, etchings and so on. Pro wax protection creates a barrier between the environment and your car paint!
Description
Specification
Package
PROFESSIONAL MATERIALS & PASTE WAX FOR HIGH SHINE
SGCB D2 Sealant Wax is made from Carnauba paste wax and hardening Resin.
It is a non-sticky, brightening and repairing, ideal car paint protection product.
Provides the stability and sensational shine of the car paint surface, making the car paint more durable.
PREVENT AGING AND FADING OF CAR PAINT
SGCB D2 Sealant Wax is suitable for all colors of car paint, which can prevent the damage of car paint by external stains and block the corrosion of car paint by UV & Acid-base liquid!
Reduced the damage of the physical friction on the car paint, preventing the car paint from premature aging and fading!
WATERPROOF & LONG-LASTING PROTECTION
When the car paint is evenly coated with wax, it can form a protective layer and effectively repel water, making you more comfortable to travel on rainy days.
After professional testing, a case of D2 Sealant Wax can provide up to 4-6 months of maintenance for the car and can be washed for 8 times.
EASY TO USE

Clean and dry the car paint, use clay bar to remove the oxidation
Take some wax appropriately on the foam wax applicator pad.
Apply the wax evenly onto the car paint, hold on for 3-5 minutes
Remove it with the microfiber towel. Then you will get a shining car!
Brand: SGCB
Wax Volume: 3oz/ 80G
Name: D2 Car Paint Sealant Wax Paste Kit
1x Clay Bar
1x SGCB D2 Sealant Wax
1x Foam Wax Applicator Pad
1x 10*10In Wax Removal Towel