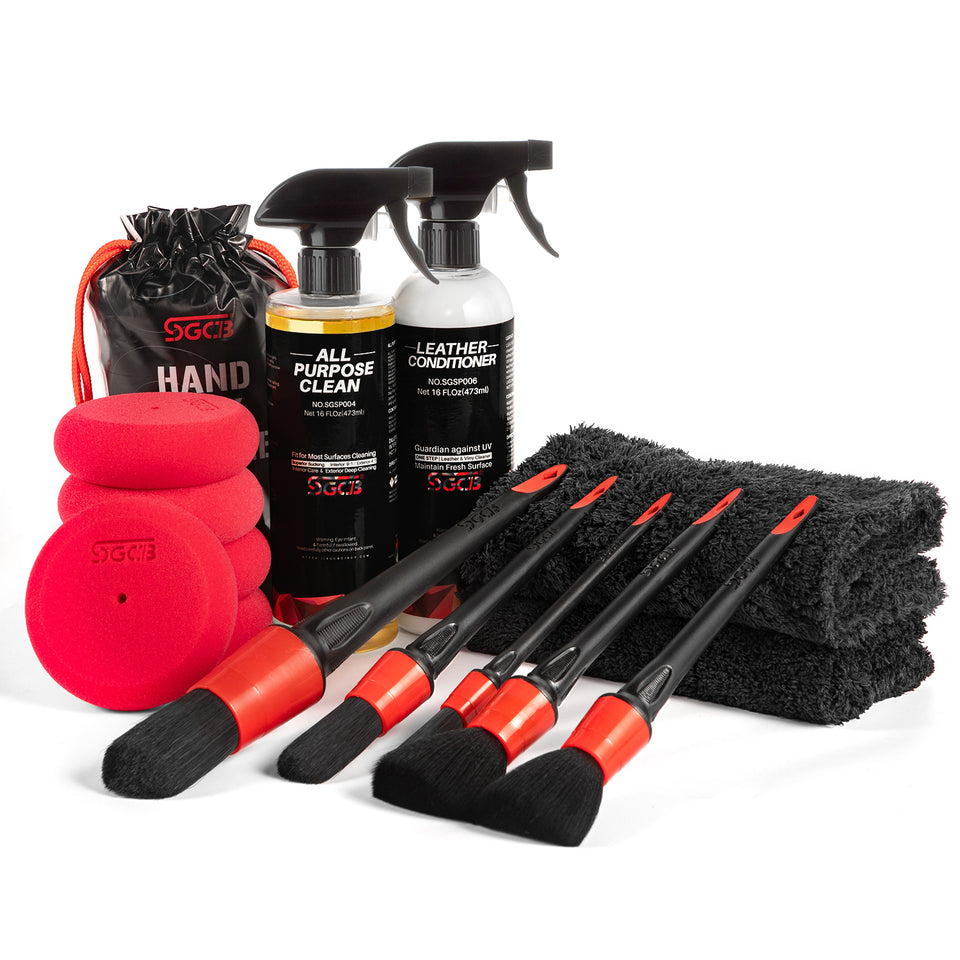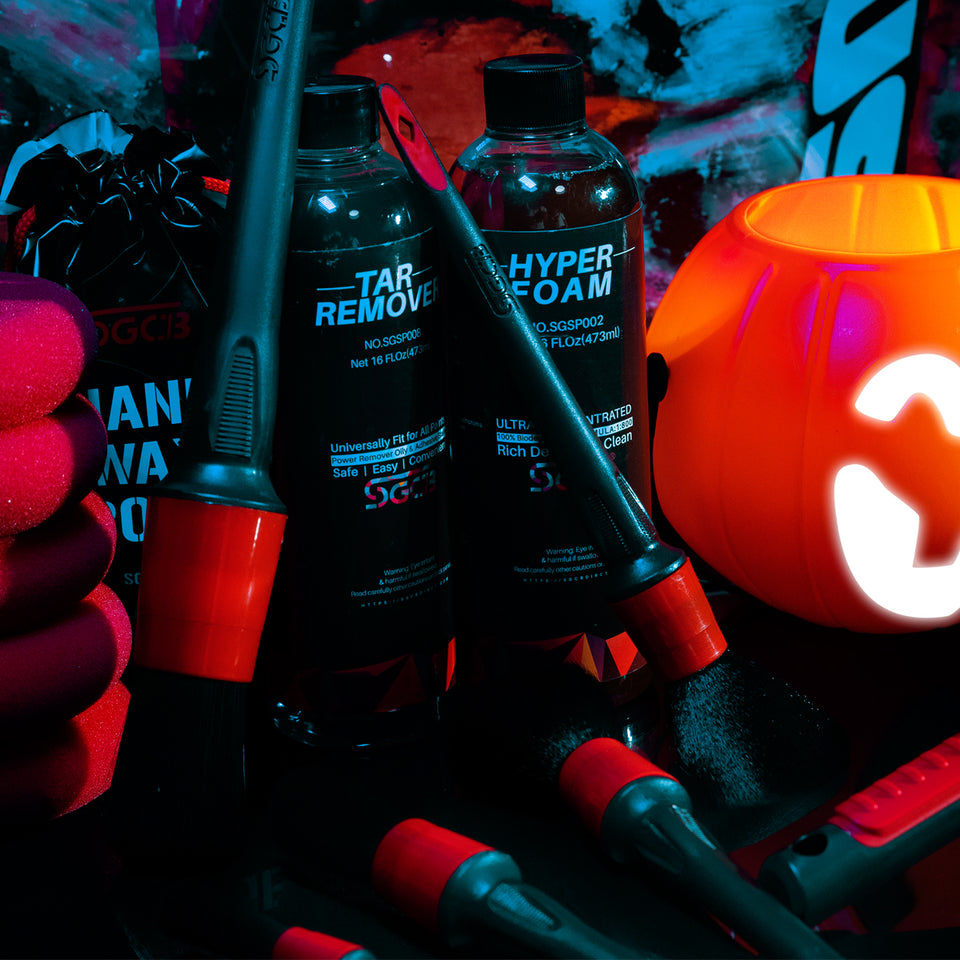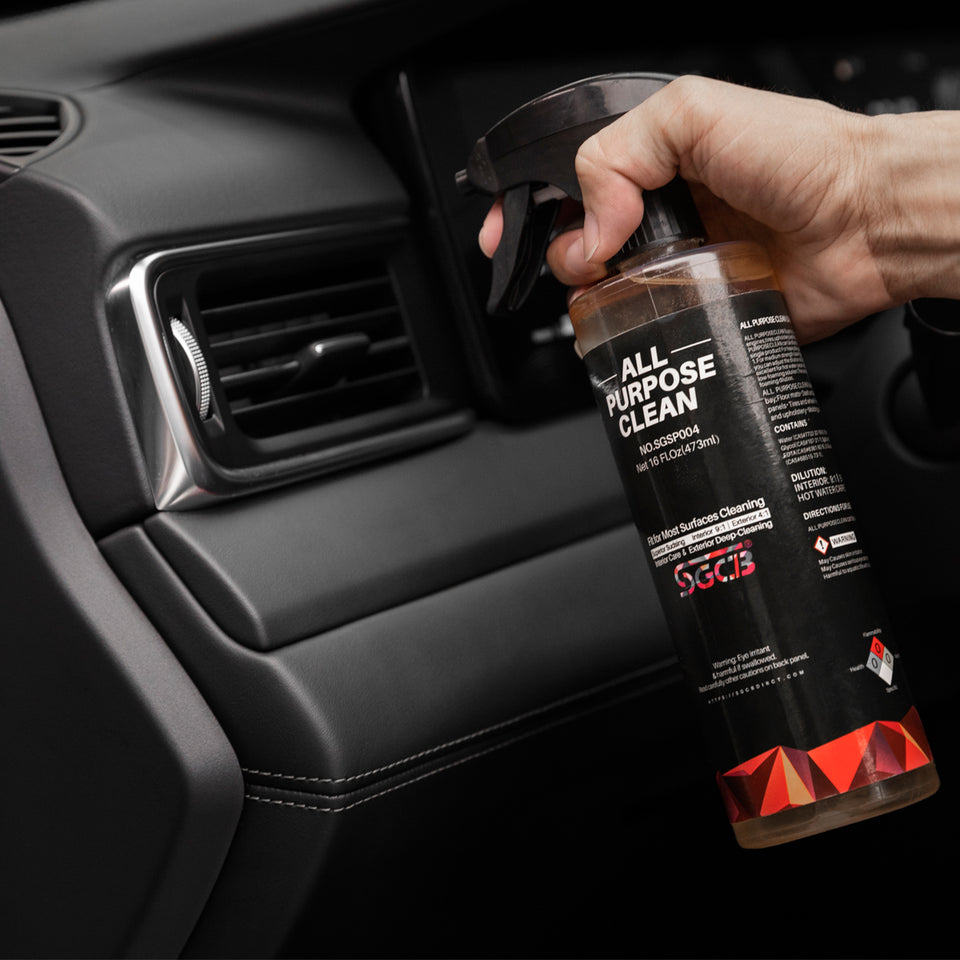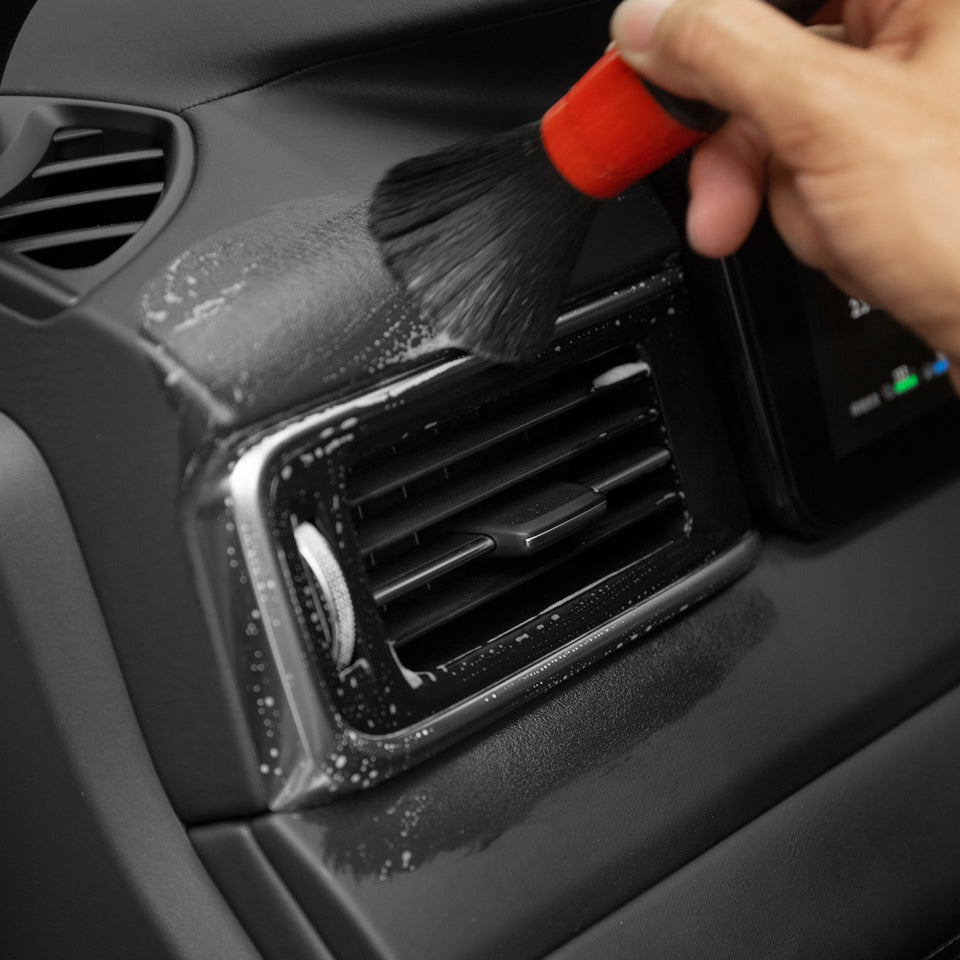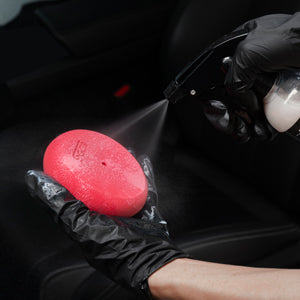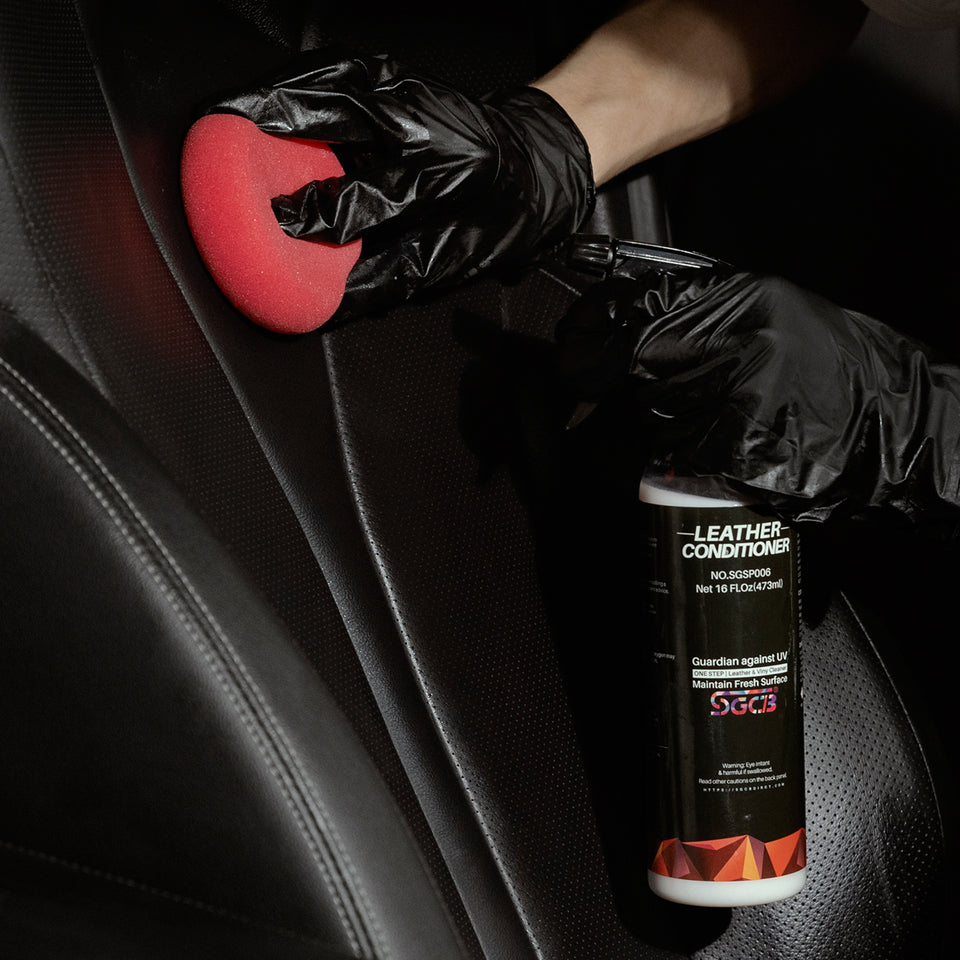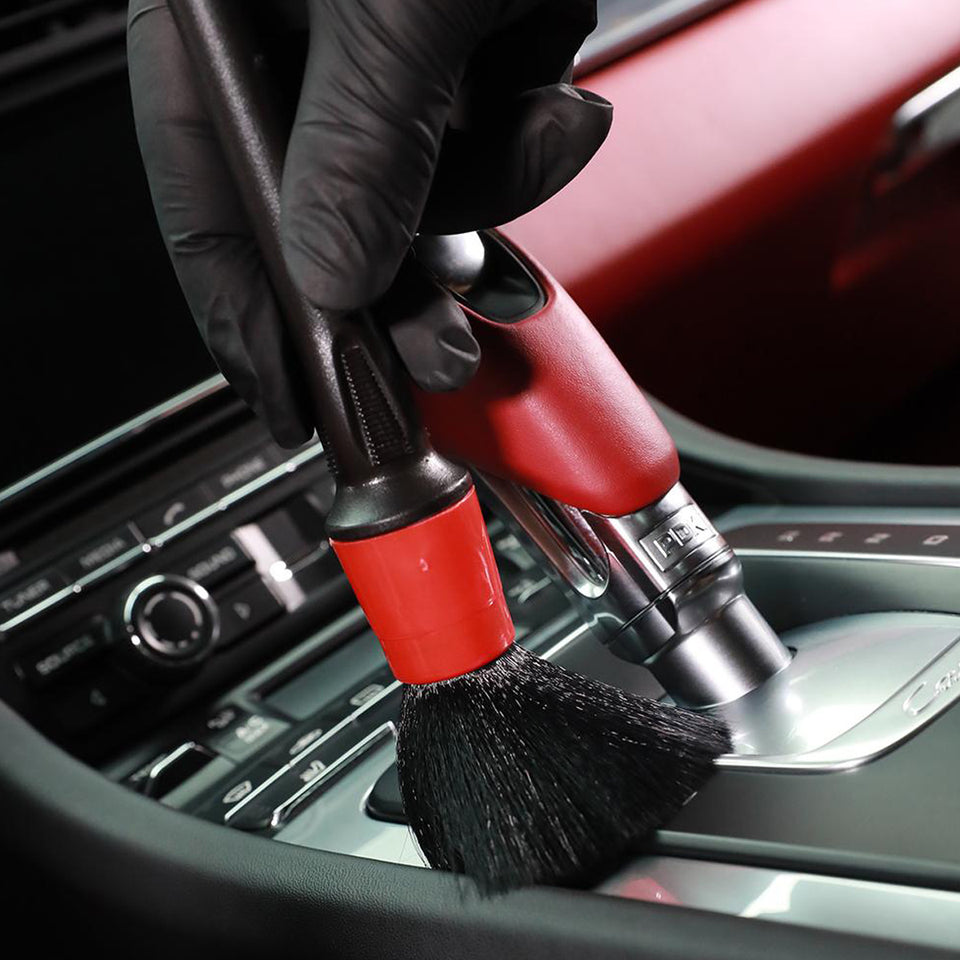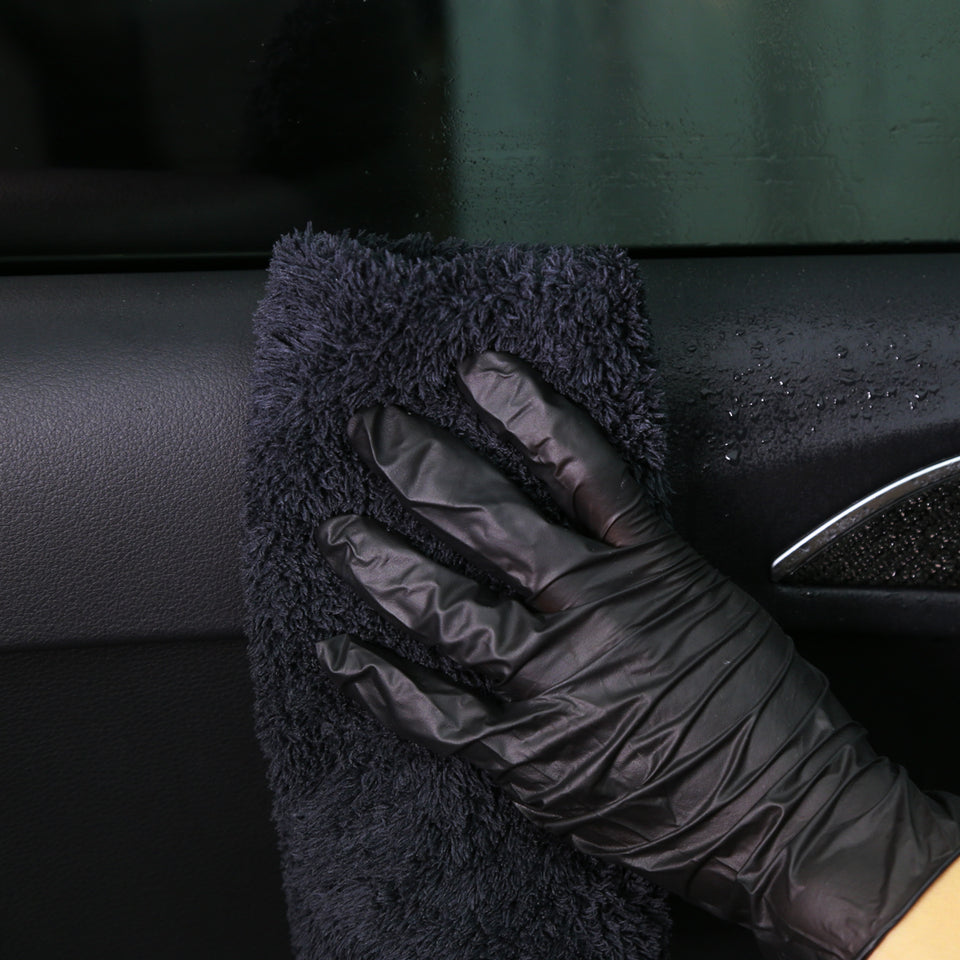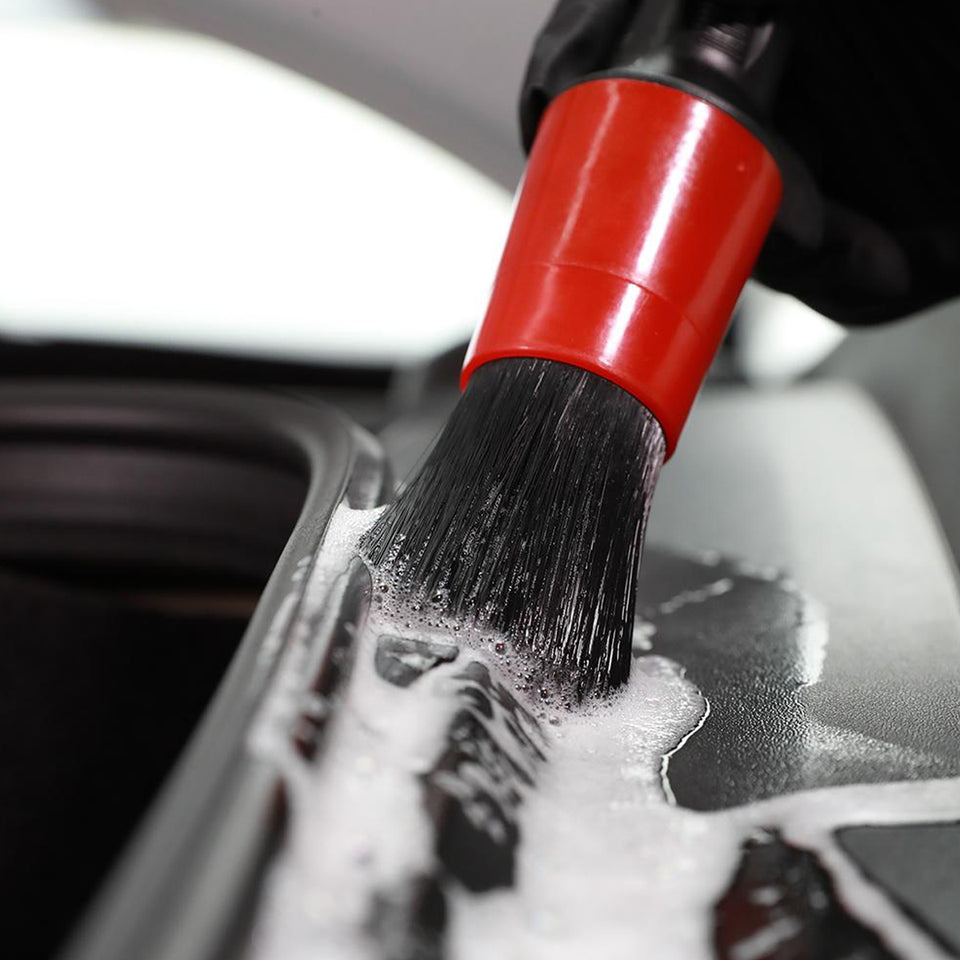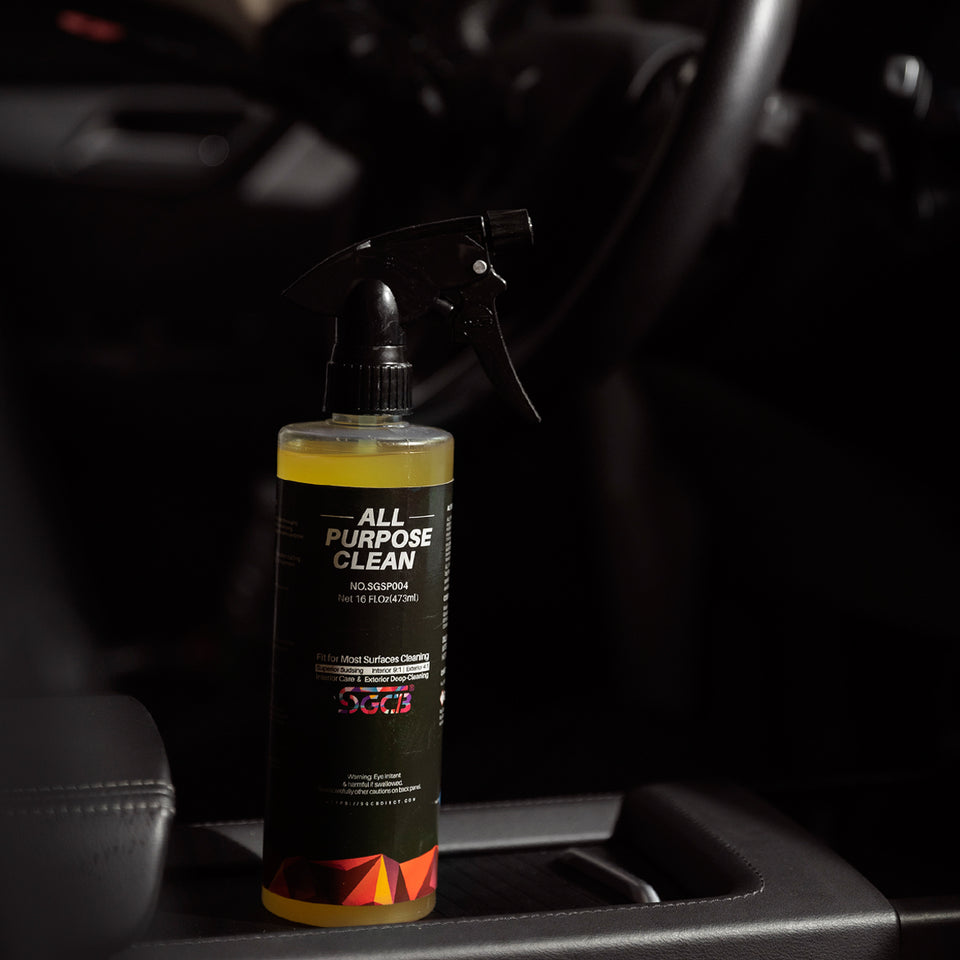 Pro Auto Interior Leather Care Kit
SGKT004
by SGCB
Description
Specification
Package
SGCB PRO INTERIOR LEATHER CARE TOOLS IN ONE KIT
Include All Purpose Cleaner, Leather Conditioner, Microfiber Towels, Wax Applicator Pad, Detailing Brush Set, Static Duster Brush Set. With this kit, you will have all tools you need to clean and protect your interior leather surface perfectly. Great value for the kit and also a great choice as a gift.

LEATHER CONDITIONER & CLEANER
All Purpose Cleaner: all in one cleaning solution - powerful enough for the heavy jobs, fit for various surfaces. Leather Conditioner: PH balanced. Protects leather from sun damage, oxidizing, drying, cracking. It can effectively prevent the leather from fading and aging. Not only leather, but also plastic, trim and upholstery can also use this conditioner.

DETAILING BRUSH & STATIC DUSTER BRUSH SET
3 sizes detailing brush set are well crafted with high quality microfiber polyester. Corrosion and chemical resistant. Soft & gentle, ultra fine for scratch free. 2pcs static duster brushes are well made of selective nylon microfiber. Upgrade with the electrostatic technique which can attracts and the collects the dust or tiny substances easily. With these brush set, it's convenient to clean different areas either wide or narrow.

WAX APPLICATOR FOAM PAD & MICROFIBER TOWEL
SGCB Wax Applicator Foam Pad is featured by laser cutting and edgeless design, which is very mild and gentle to serve your car but never does any harm! Microfiber towel is soft and absorbent, high safety level and scratch-free. With the suitable thickness, it can feel a great sense when detailing your car.

PRODUCT SPECIFICATION

Brand: SGCB
Volumn: 16 oz/bottle

Purpose

:

Use for car interior and leather cleaning and detailing
Package Includes

All Purpose Cleaner *1
Leather Conditioner *1
Foam Applicator Pad *5
Detailing Brush *3 (3 Sizes)
Static Duster Brush *2
Microfiber Towel (16'' X 16'') *2