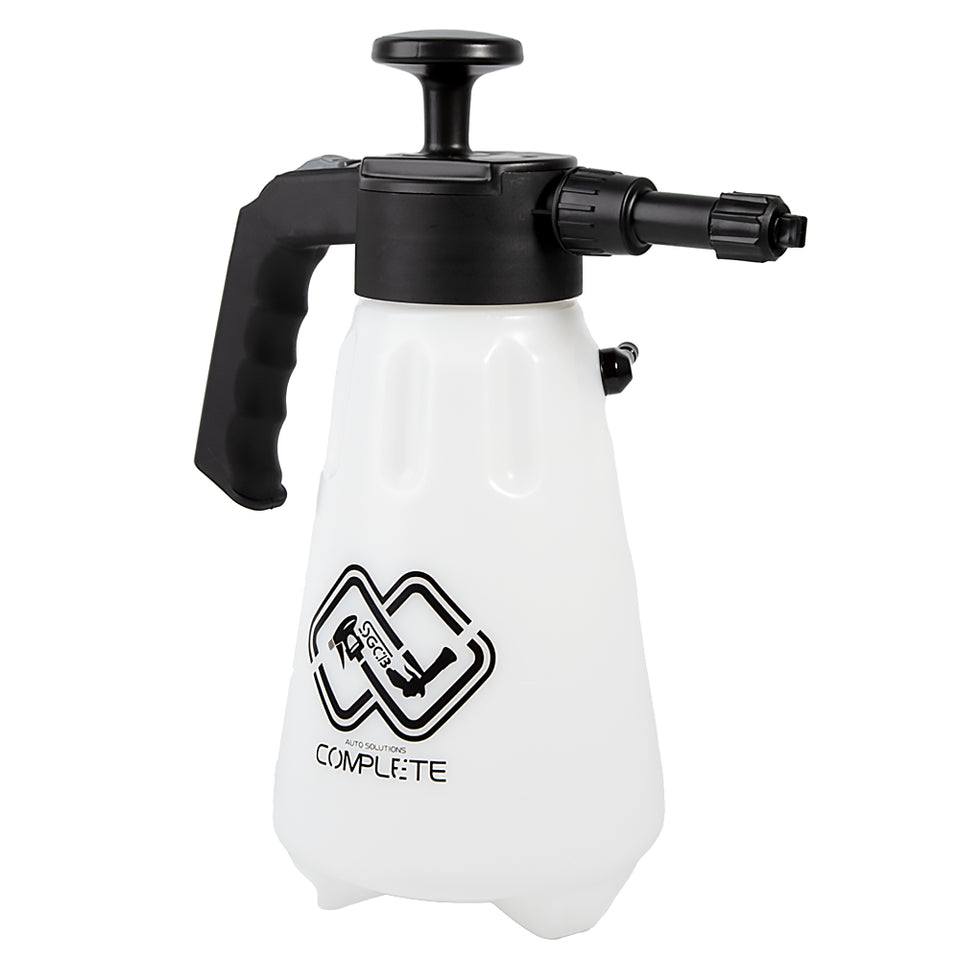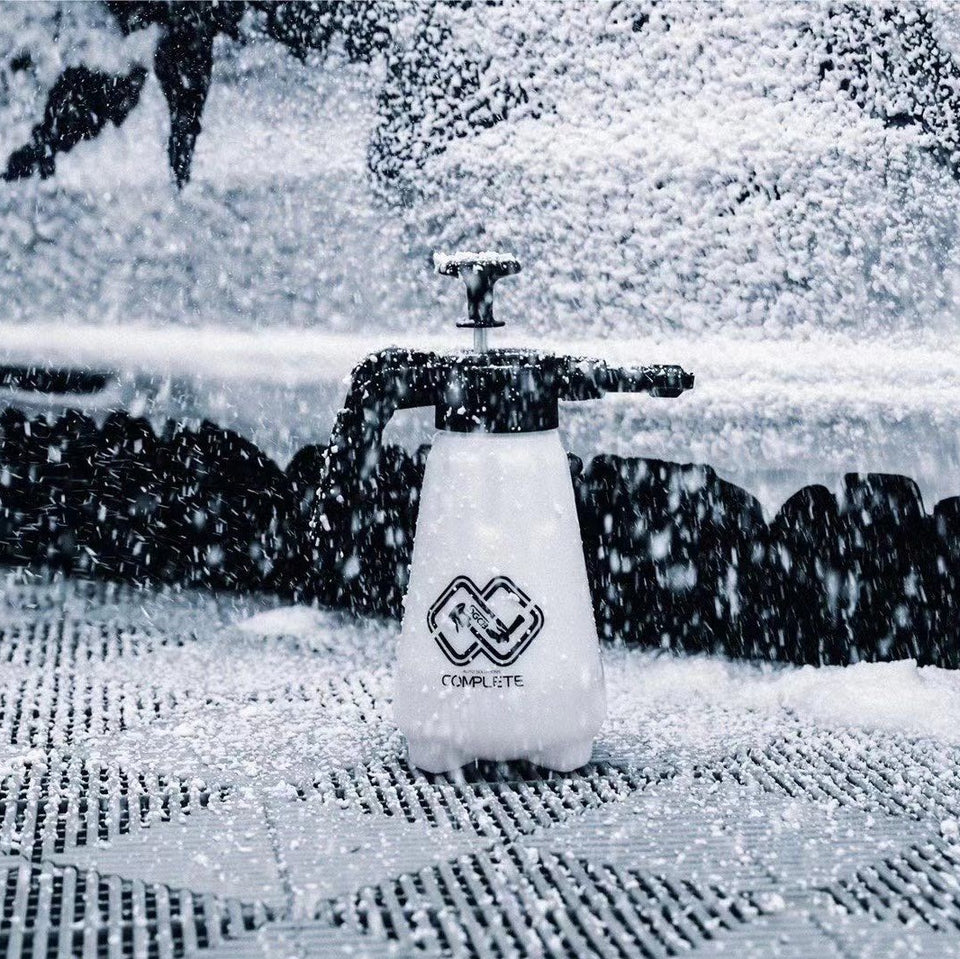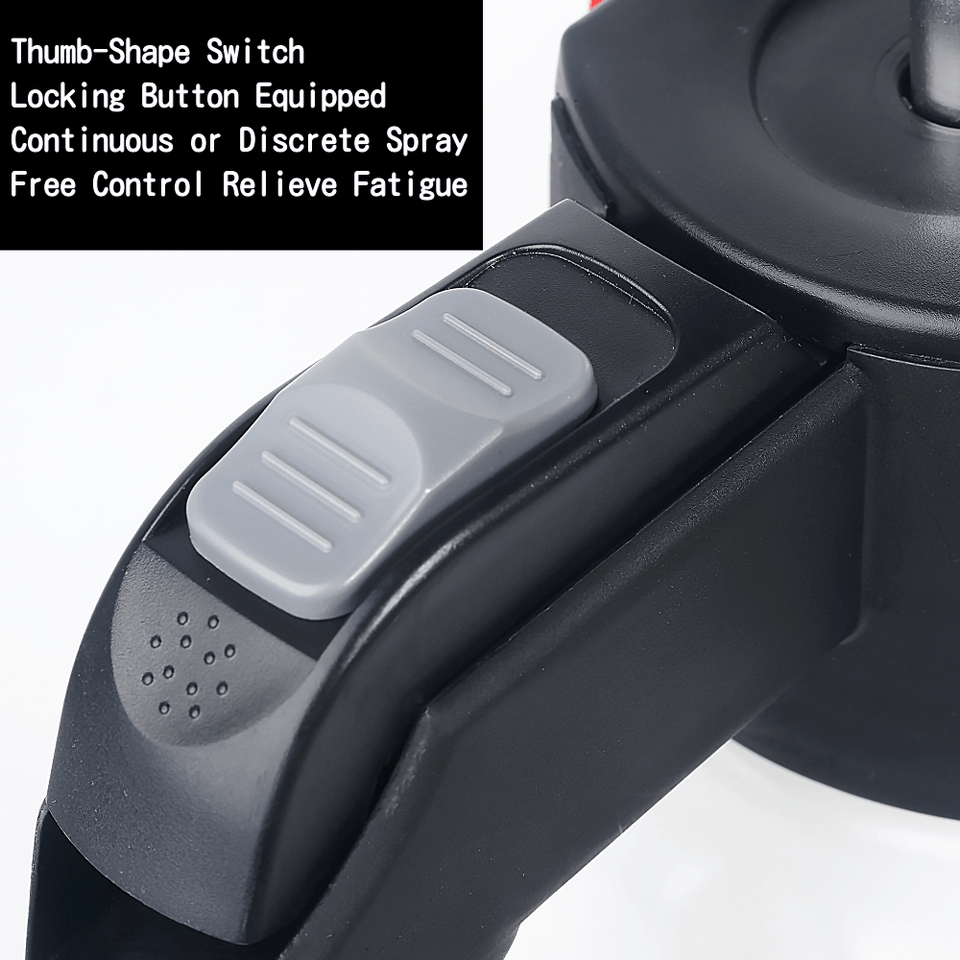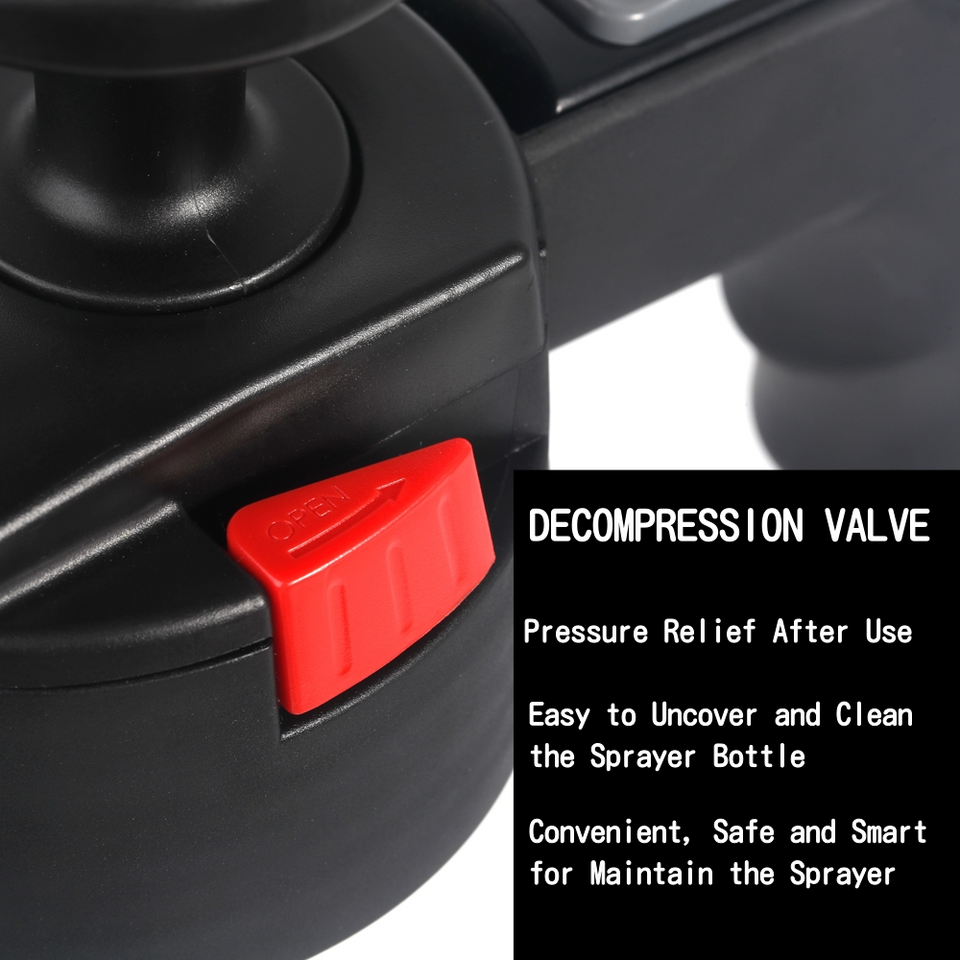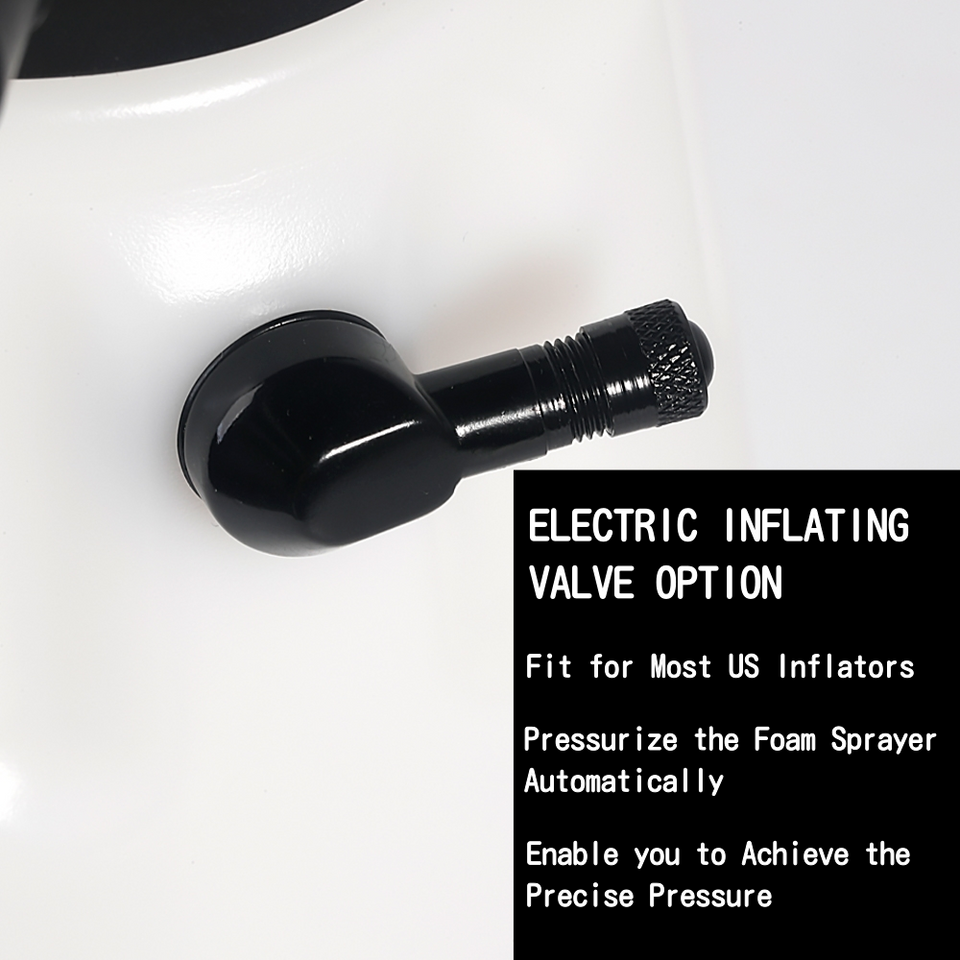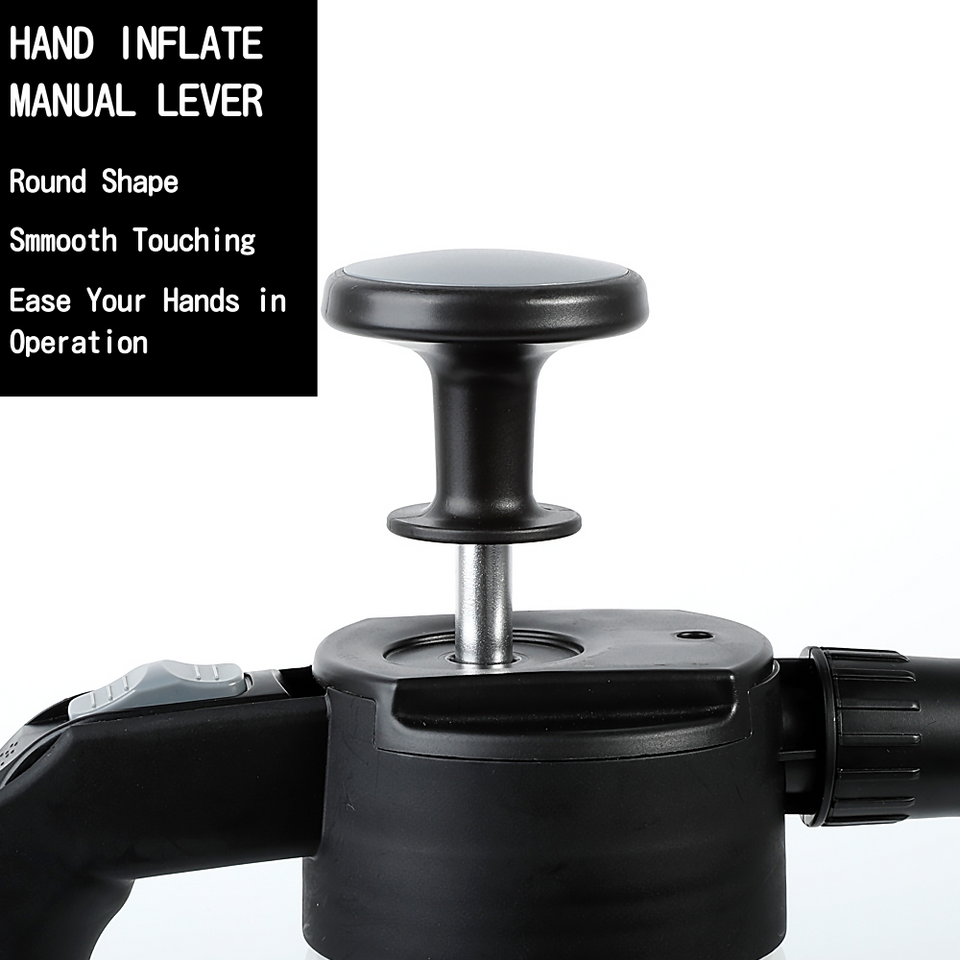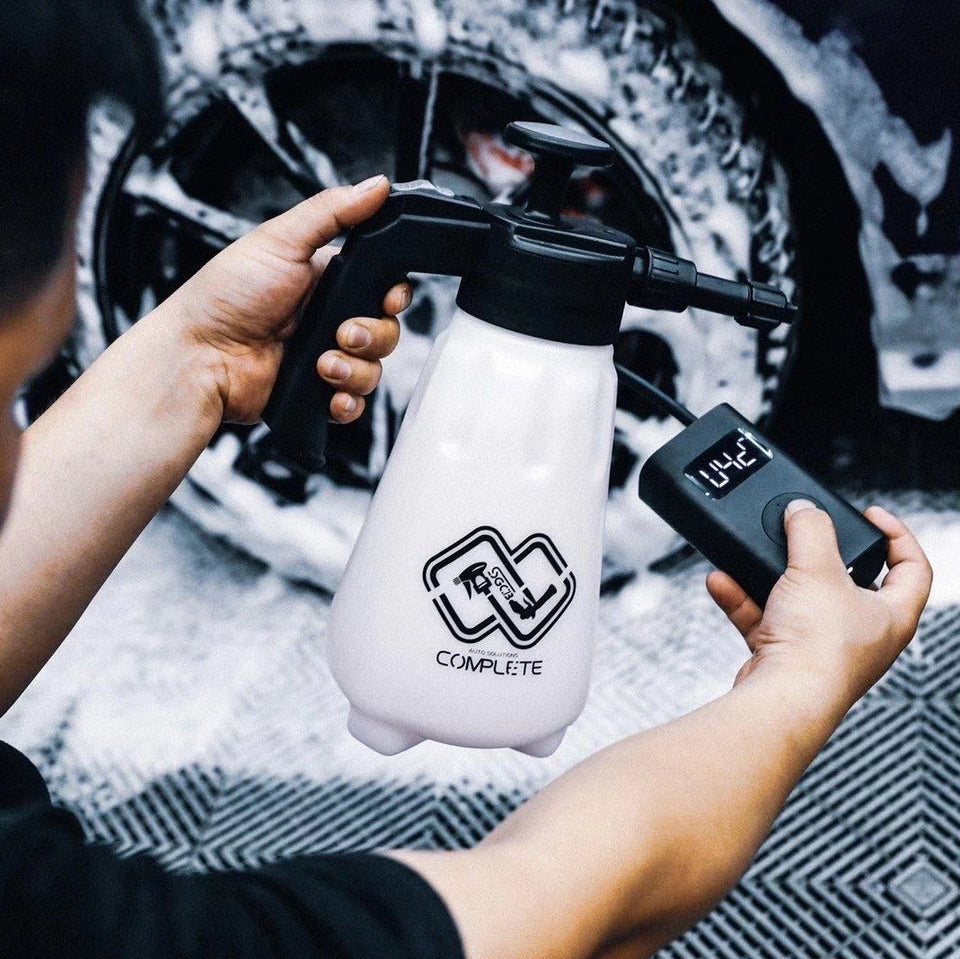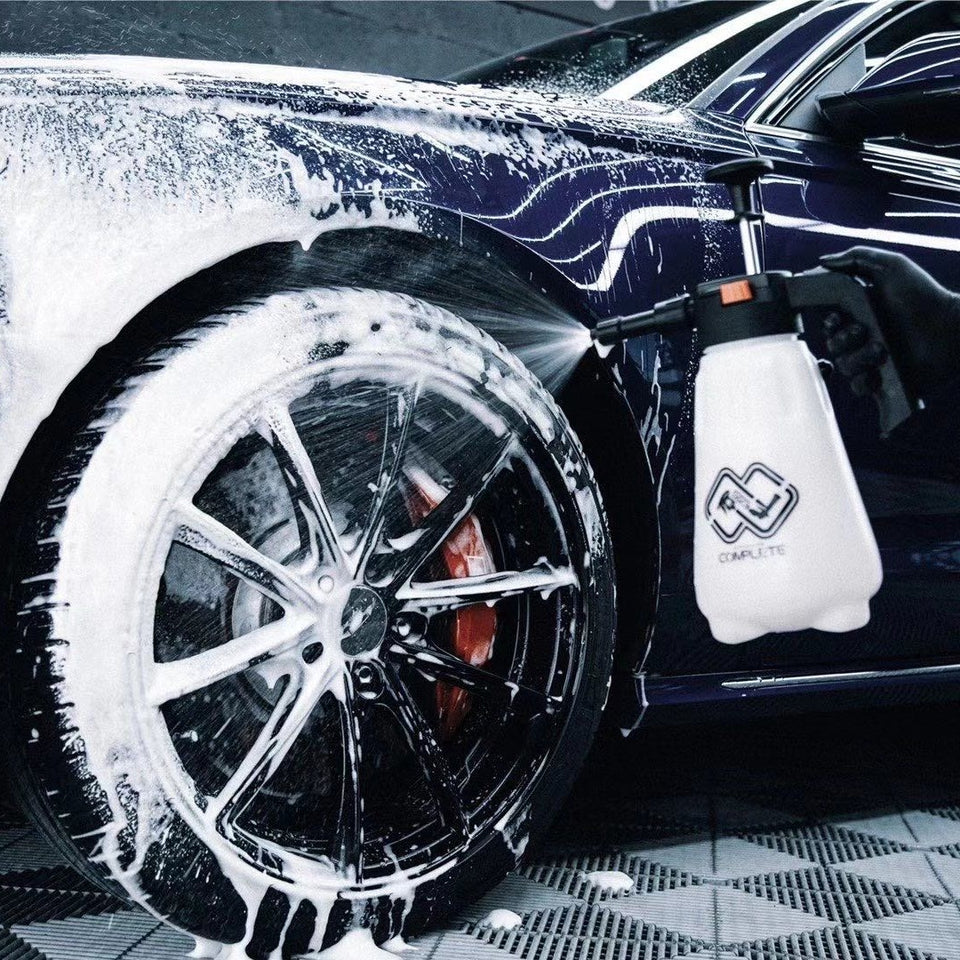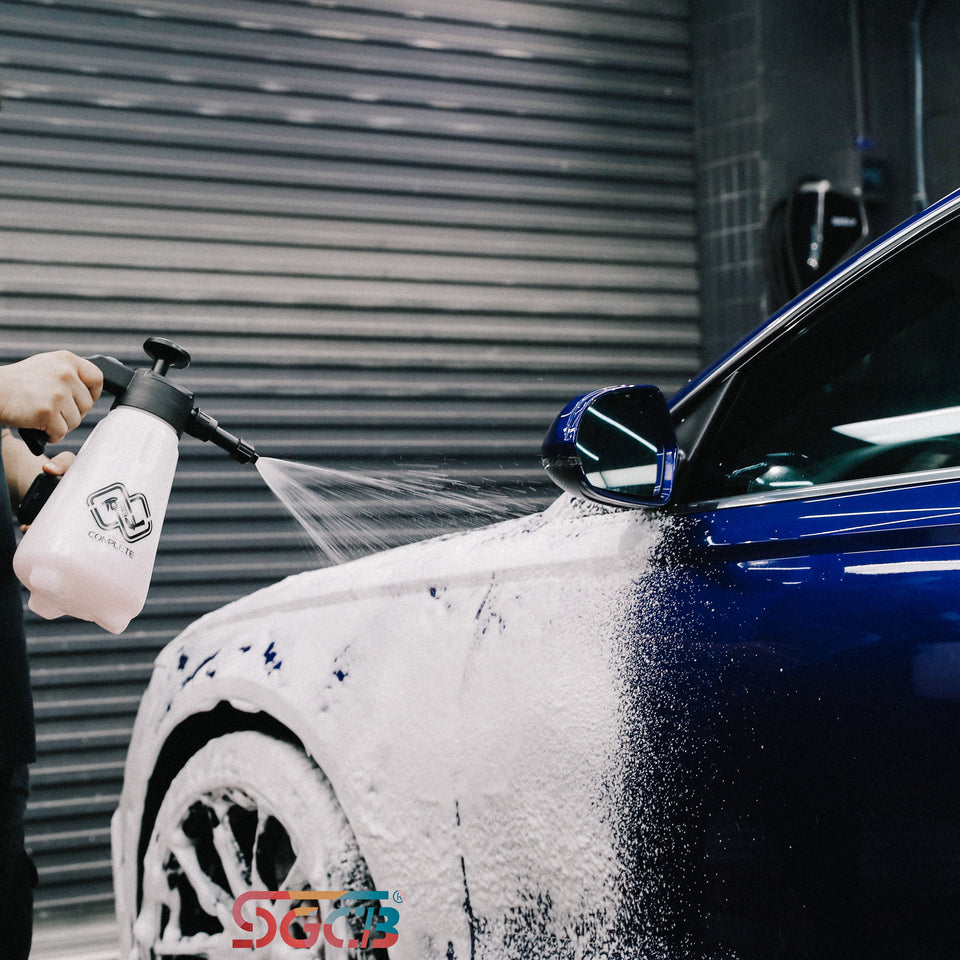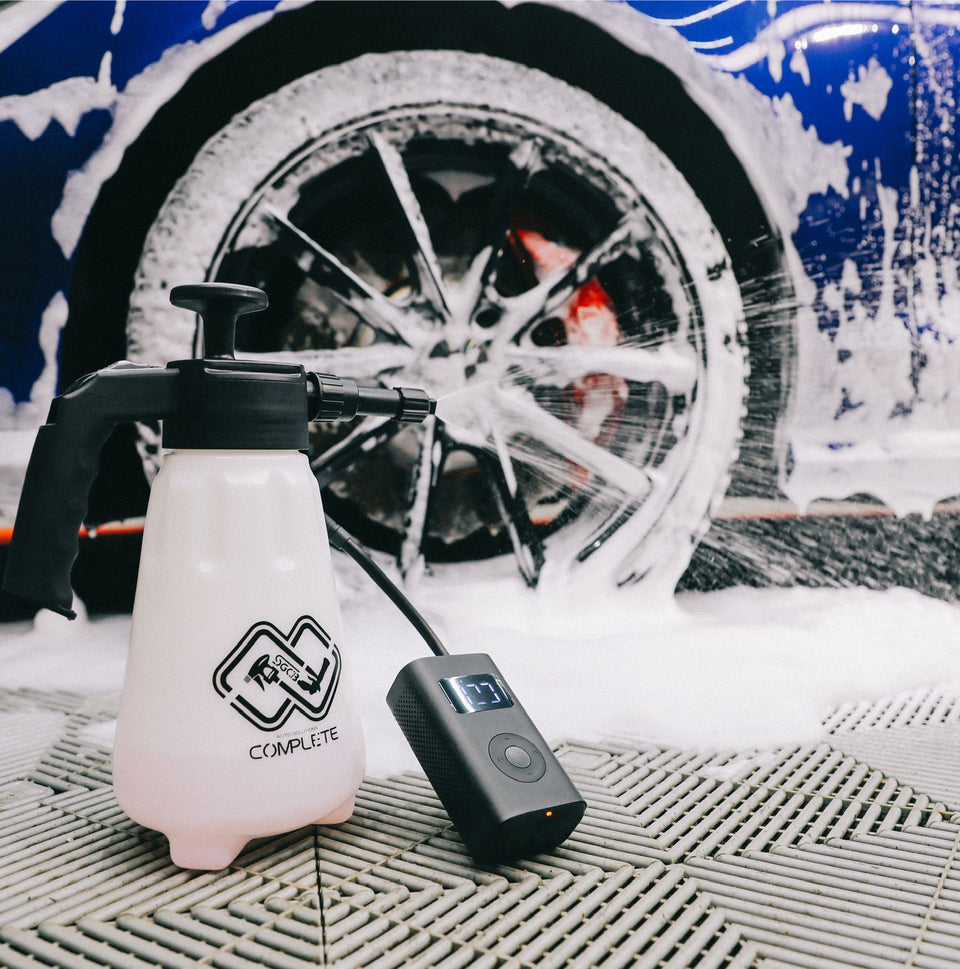 SGCB 2.0L Car Wash Pump Foaming Sprayer
SGGD286
by SGCB
Description
Specification
Package
ULTIMATE VERSION WITH NEW INFLATION
Electric Inflator Pumping Is Optional! You Can Pump The Sprayer With An Electric Air Inflator If You Don`t Want To Choose The Manual Method. The Sprayer Head Adopted By Solid PP, PE & ABS Blend While The Bottle By Premium HDPE, This Sprayer Can Bear High Pressure And Produce a Stable And Continuous Spray. The Sleek Surface Will Offer a Smooth And Comfortable Sense, Also Slide-Proof With The Well-Crafted Slots! More Options, Functions for More Convenient!

THICK SUBS FOAM WITH HIGH PRESSURE SPRAYING
Of Course You Can Wash Your Car With Foam Cannon Or Foam Gun, But You Cannot Achieve That If You Don`t Have The Car Washer Or Air Compressor! Now, Here Is a Solution For You! Max Pressure Bearing: 8kg/Cm2, We Recommend You To Use 2.8bar/ 40Psi For SGCB Pump Foam Sprayer, Which Can Offer a Great Foam Jet But Few Drops, Saving Your Solutions And Fees! Just Pressurize The Pump With Your Hand Or An Electric Inflator!

LABOR-SAVING & FATIGUE-RELIEVING
Shaped As The Features Of Human Hands, The Ergonomic Handle Is Relaxing And Comfortable For Your Gripping! The Switch Is Equipped With a Lock Button Which Enables It To Spray Consistently But Not Requiring You To Press All The Time! Portable With 17.6oz Weight, The Pump Foam Sprayer Is Light And Small Enough For You To Carry Anywhere, So You Can Do You Car Wash Anytime!

EASY USE, PERFECTLY IDEAL FOR DIY ENTHUSIASTS
Ideal For Working With SGCB Hyper Foam And SGCB All Purpose Cleaner, But Also For Other Ordinary Neutral Solutions. Just Fill The Bottle With The Water And The Cleaner According To The Requirements, Then Shake Up To Mix The Solution Well. Prime The Pump And You Can Spray The Foam Towards Your Car! Easy To Clean And Maintain After Use!

FIT FOR VARIETIES OF APPLICATIONS
The Main Purpose That SGCB Designs This Pump Foam Sprayer Is To Help The Car Detailers Especially The DIY Individuals To Create The Foam Suds For Car Wash Without Car Washer Or Air Compressor. But Also, This Foam Sprayer Can Be Used For Daily House/ Furniture Cleaning, Gardening And Weed Watering, Etc.!
PRODUCT SPECIFICATION
| | |
| --- | --- |
| Brand | SGCB |
| Weight | 0.5kg/1.1Lb |
| Total Volume | 2.25L |
| Working Volume | 2.0L |
| Bottle Material | HDPE |
| Burst Pressure | over 8kg/cm2 |
| Sprayer Material | PP, PE, ABS |
| Working Pressure | 2.8Bar/ 40Psi |
Package Includes

1x SGCB 2.0L Car Wash Pump Foaming Sprayer