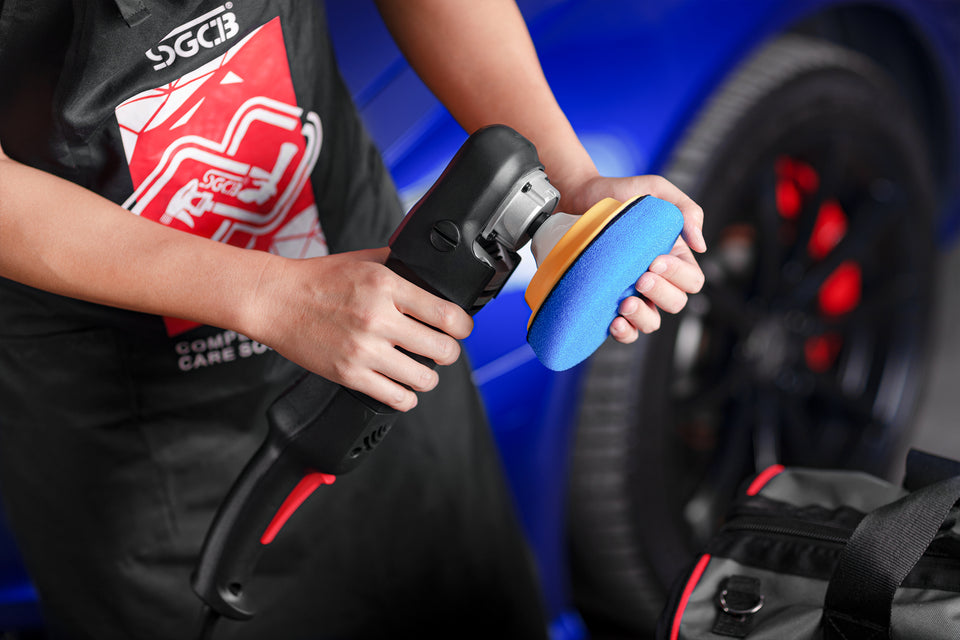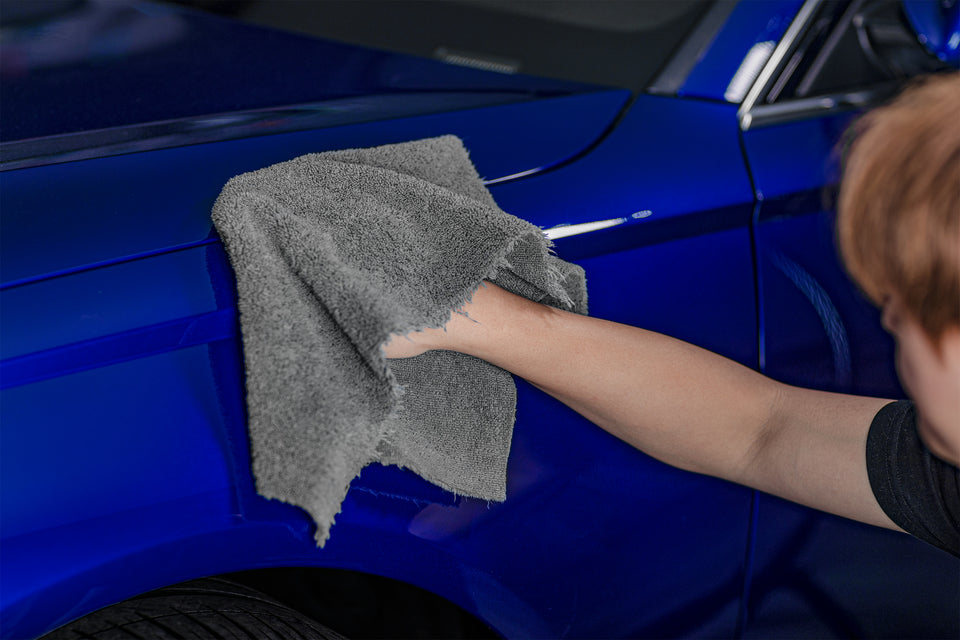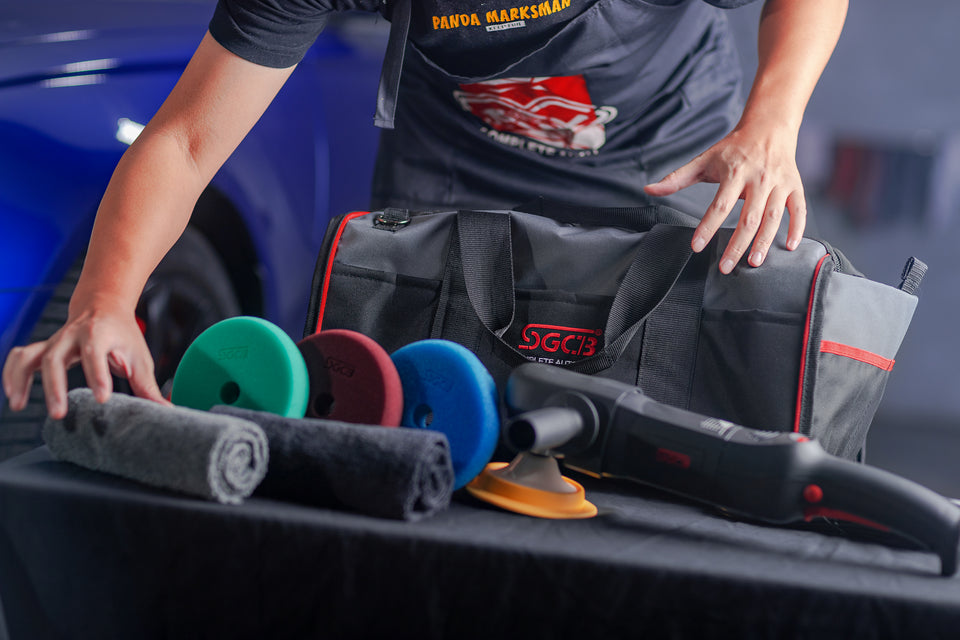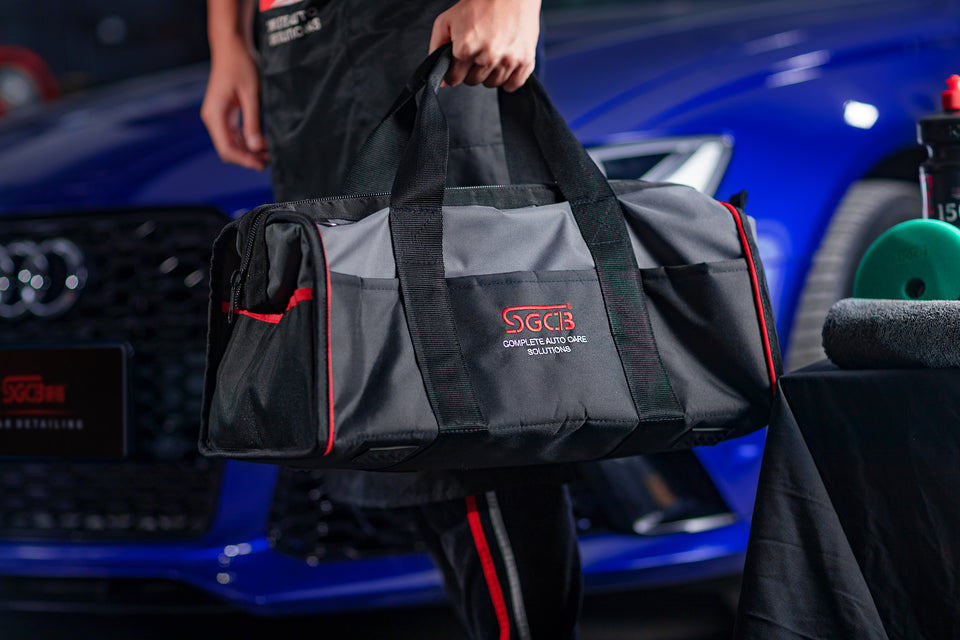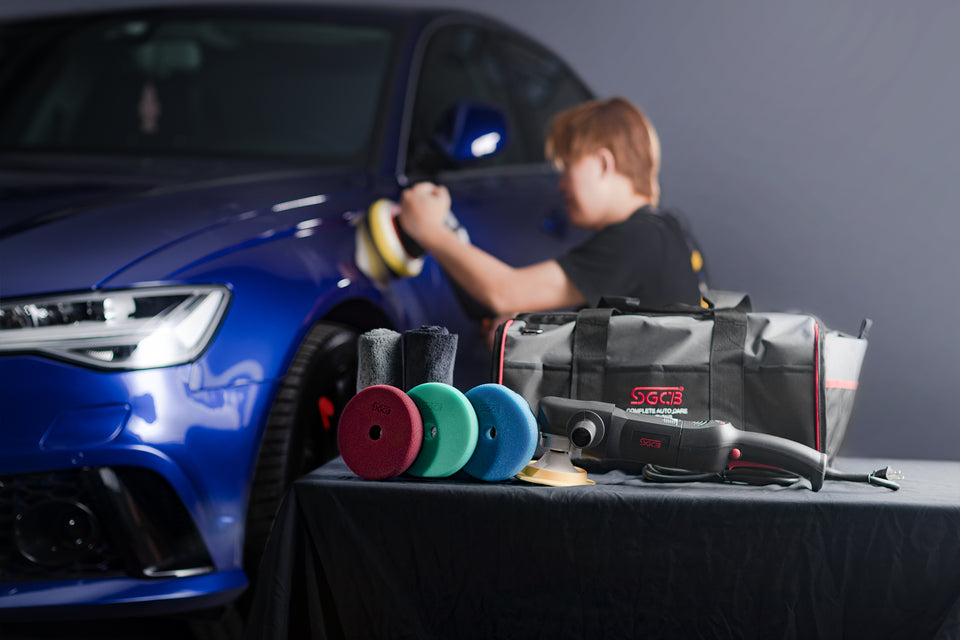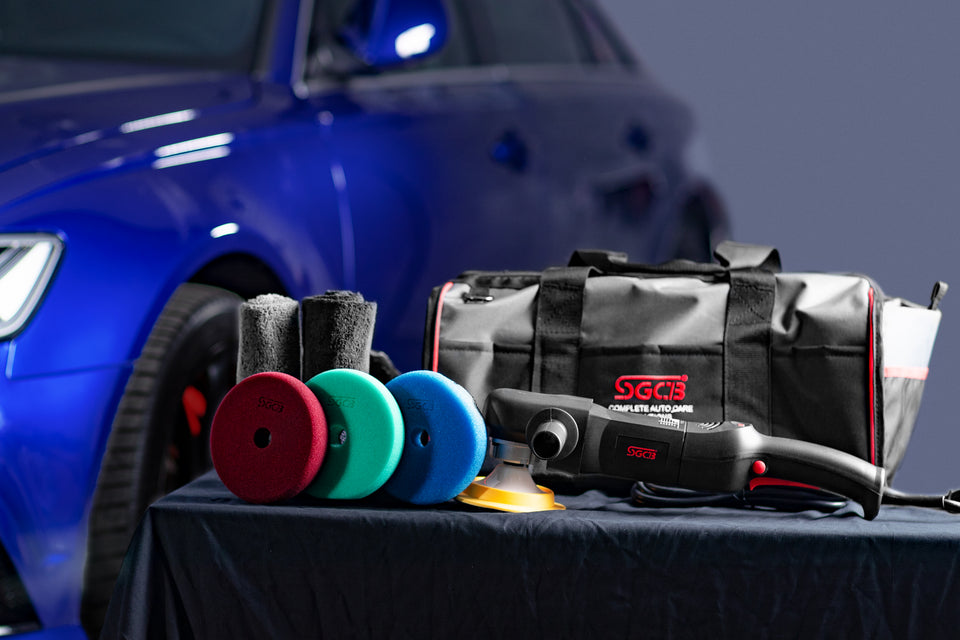 SGCB 5" RO Rotary Polisher Kit for Car Paint Compouding
SGAZ004
Description
Specification
Package
READY-TO-HAND & HIGH EFFICIENCY DELIVERING
Forceful motor engine --- Input power: 800w-1200w, the output rotary speed of our SGCB polisher ranges from 0-700 rpm to 0-2500 rpm! With timely adjusting and powerful torque force output, it can always produce and maintain constant speed! The simple speed diagram can enable you to learn it immediately, very easy to understand and operate! Fatigue, tireness and pain relieving and avoid dropping the heavy polisher onto the car and causing any damages!

FAR MORE POWERFUL TORQUE OUTPUT
Double speed reduction gears system --- Adopting 2-level speed reduction gears is one of the most prominent features of SGCB polisher! Unlike the ordinary ones driven by motor directly, the double gears delivery the driving force from the powered shaft to backing plate, largely transferring the rotary speed into the torque especially in lower speed gear! Even forceful polishing strength delivering than other ones do and never stop or break off in the polishing.

EASY, COMFORTABLE WORKING EXPERIENCES: ERGONOMIC DESIGN
Adopted by premium & hard plastic, well crafted in ergonomic shape according to the features of human hands, the machine body feels smooth holding sense and comfortable in work! Furthermore, the interior of sgcb polisher is extra compact so it can greatly decrease the vibration and noise, very practical design for use and prolong lifespan and service!

SAFE AND PRECIOUS JOBS OFFERING
Variable speed available with steady control --- 6 gears of variable speed dial available for your choices, you can select one speed option as required on the polishing work, then our polisher will deliver the specific speed exactly for you! Besides, the speed fixation switch near the trigger can help you fix the speed, so you can just hold the polisher to do the jobs but never have to push the trigger all the time!

PACKAGE INCLUDES
5" RO Rotary Polisher, 3 pcs 5" Polishing pad ( blue / green - heavy cut; wine - medium cut), 2 pcs microfiber towel (professionally used for compound removing in auto grinding and polishing with the short plush side), organizer bag (well manufactured by premium oxford fabric cloth of 600d, adopted by subtle stitching and weaving techniques, this tool bag is extra compacter and tougher.)
Product Specification

Brand: SGCB
Output Thread: 5/8"
Weight: 2.2kg Approx.
Total Length: 470mm
Name: SGCB RO Polisher
Input Power: Rated 800W, Max 1,200W
Output Rotary Speed: 700-2,500 r/ Min
Speed Reducing System: Two Level Gears
Voltage & Frequency: 100-127V ~50/60Hz
Heavy duty Cable Length: 16.7Ft/ 5.1meter
Package Includes

1 x Organizer bag
1 x 5" RO Rotary Polisher
2 x Microfiber towel
3 x 5" Polishing pad ( blue / green - heavy cut; wine - medium cut)