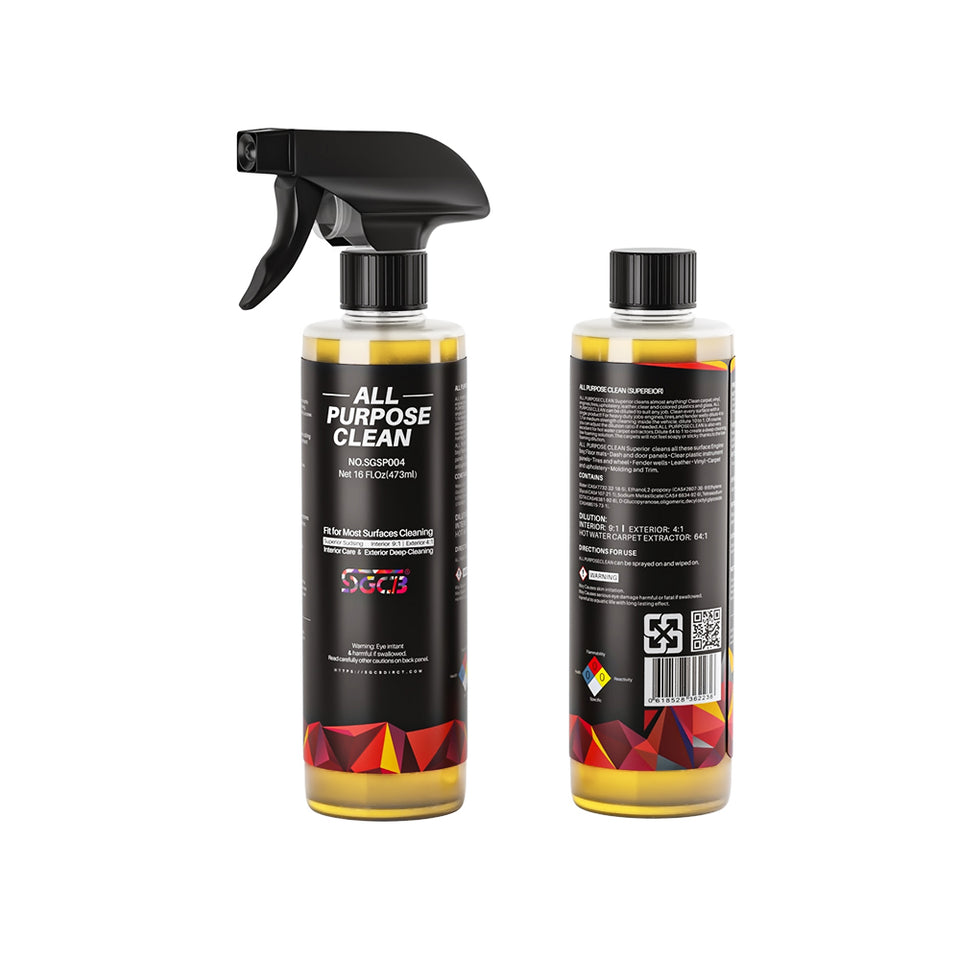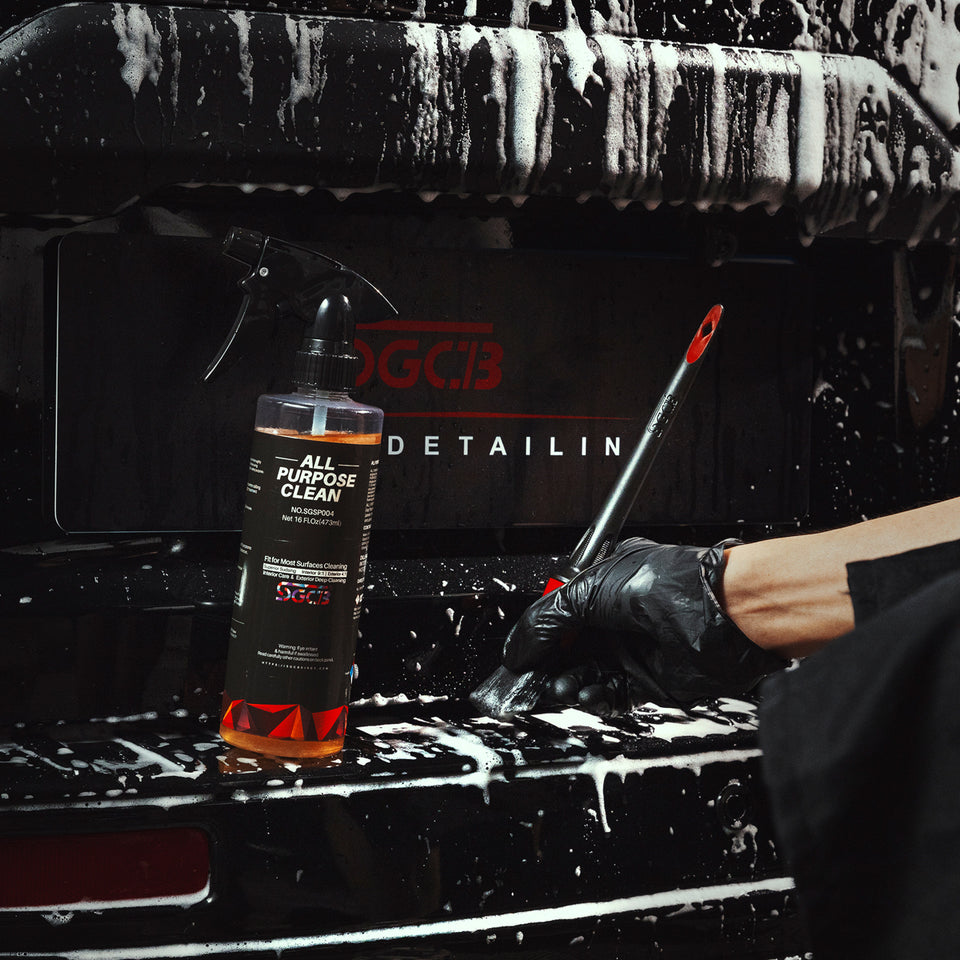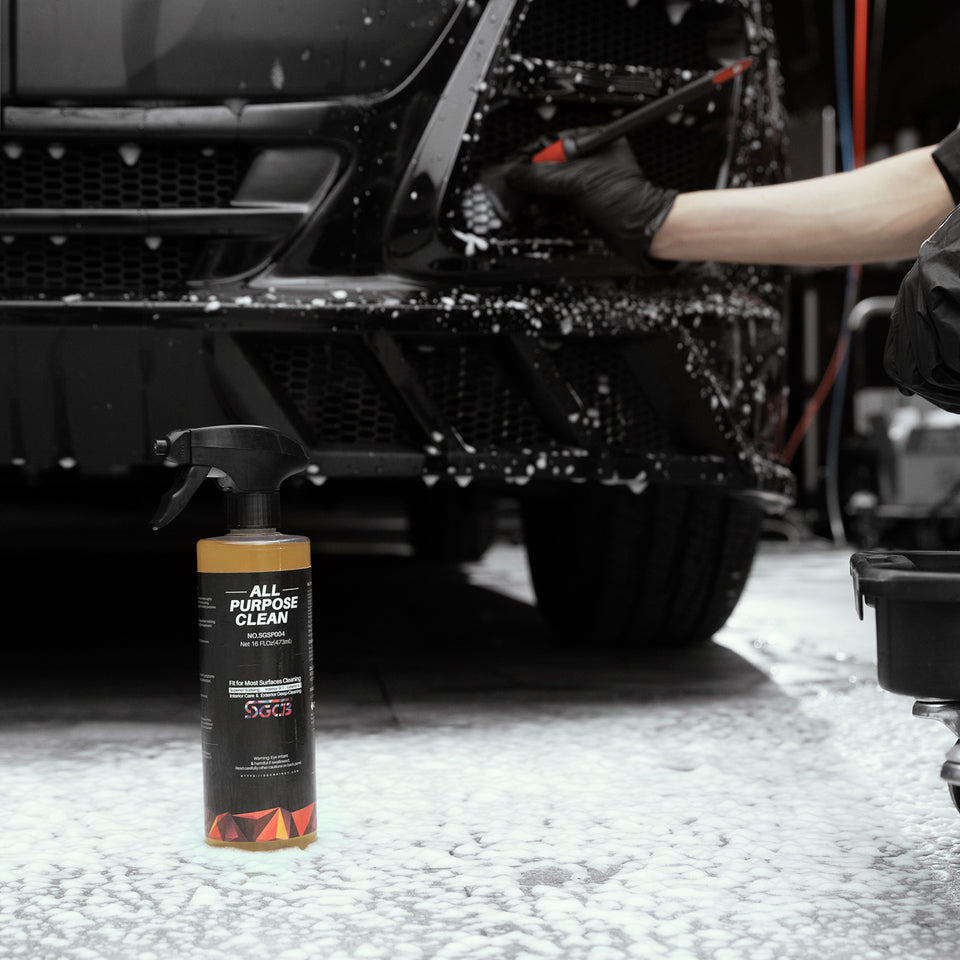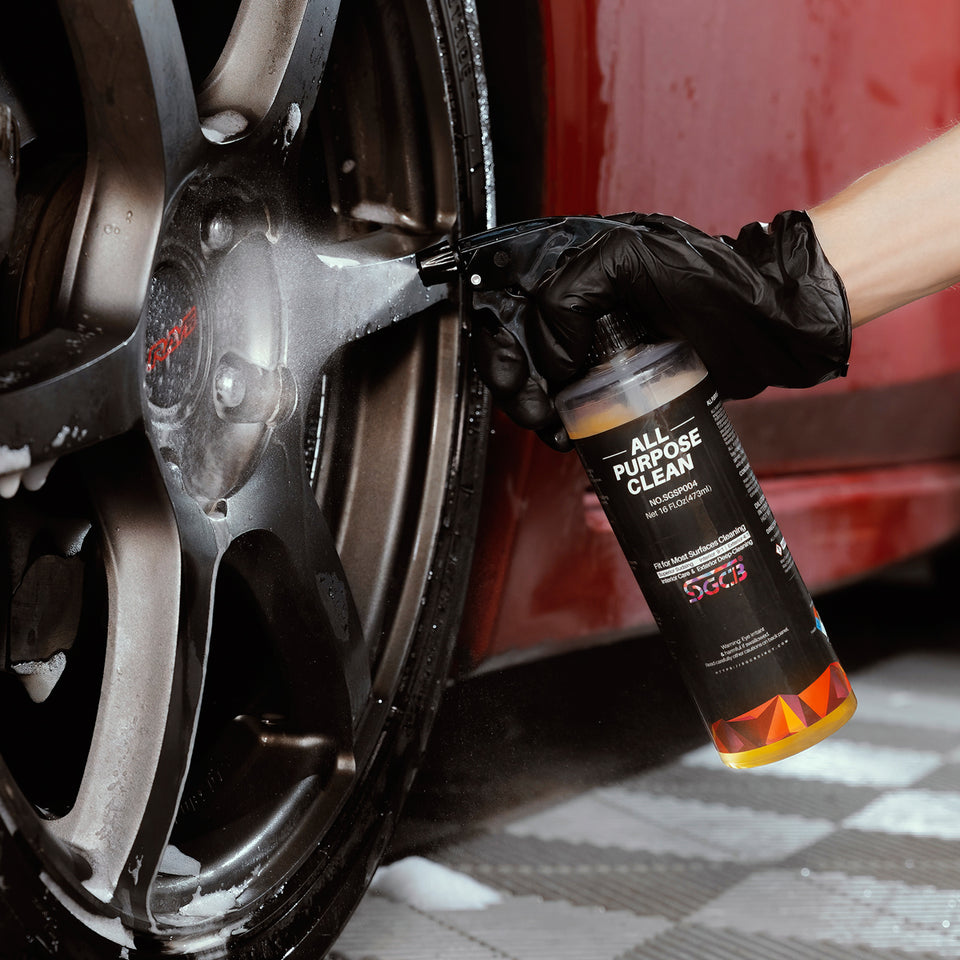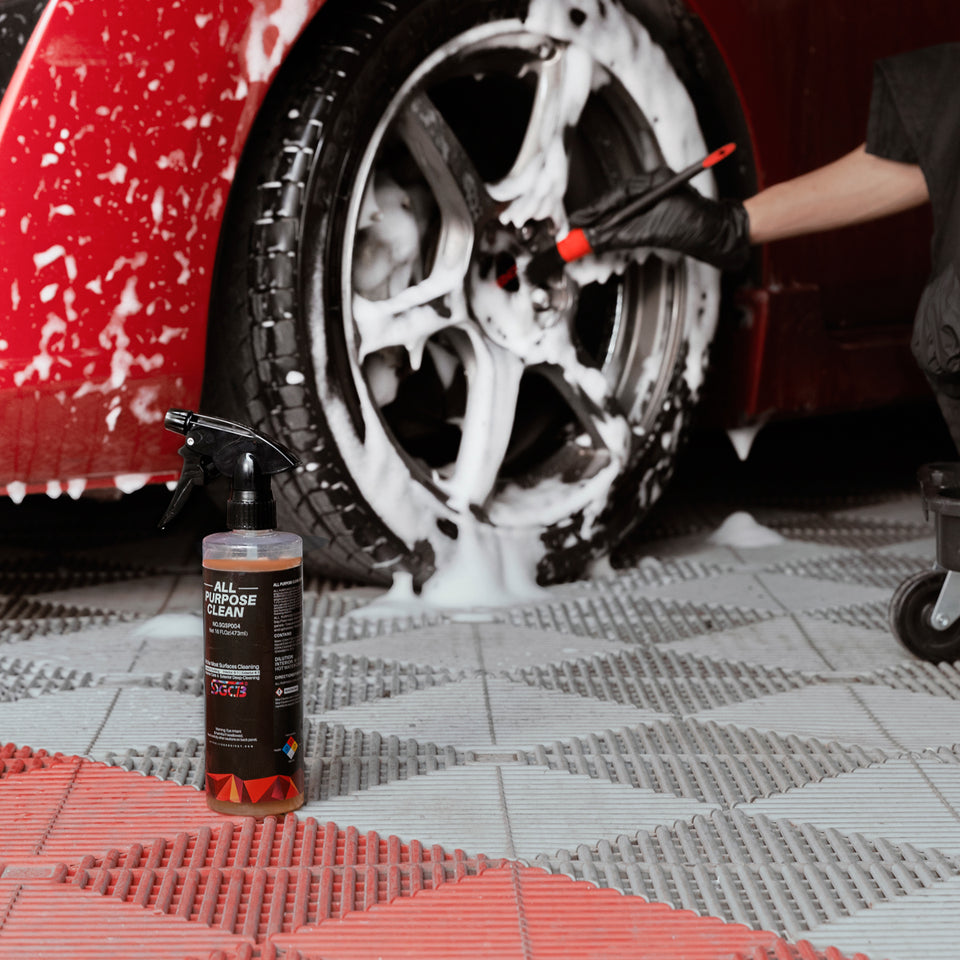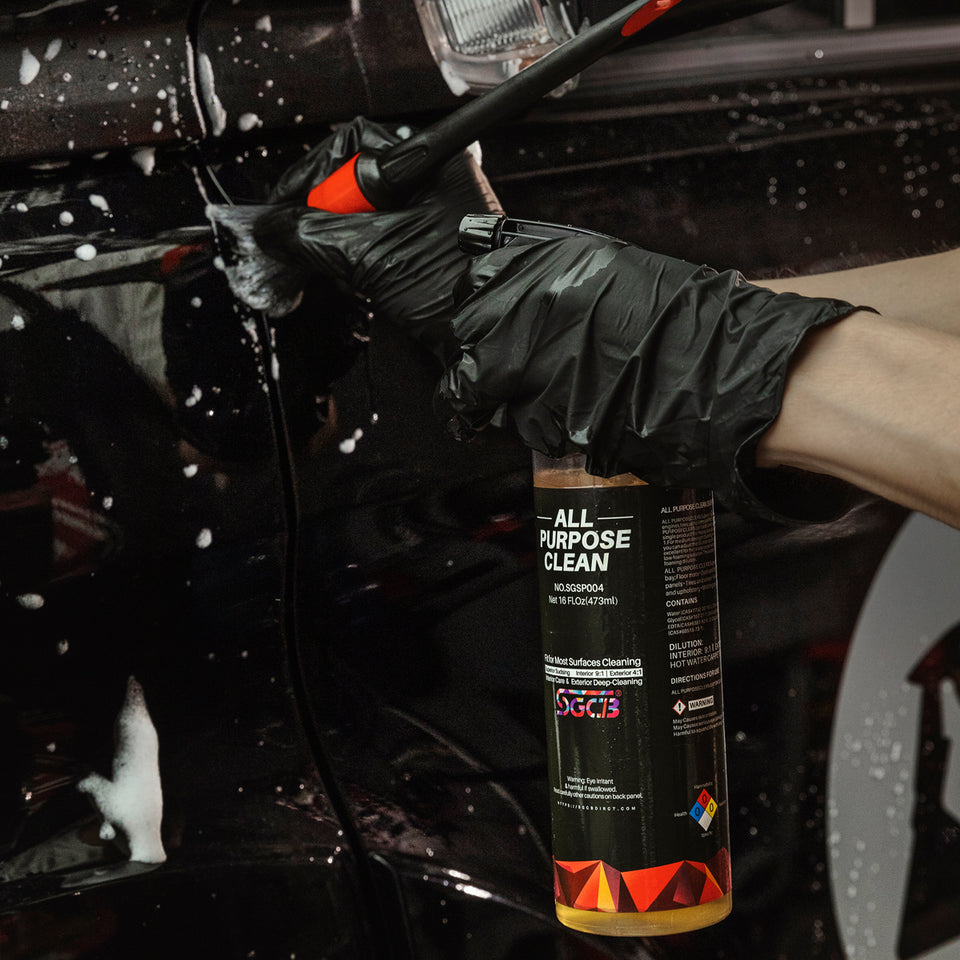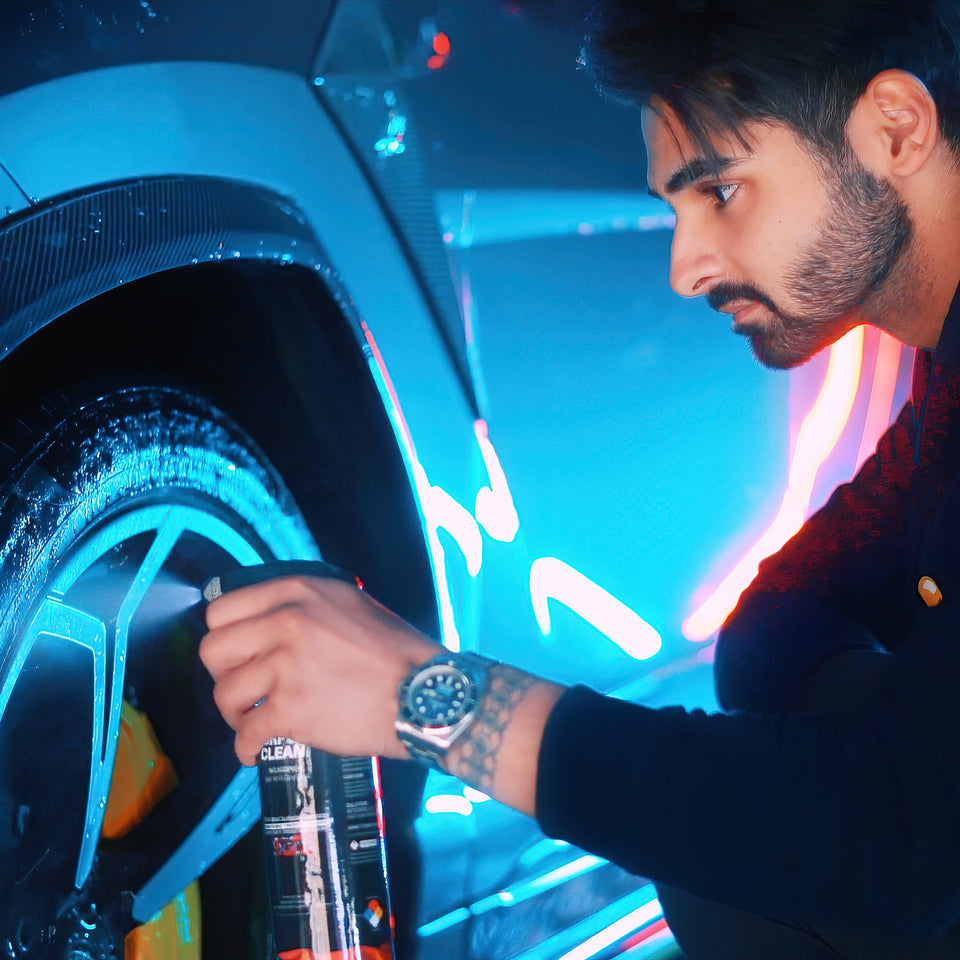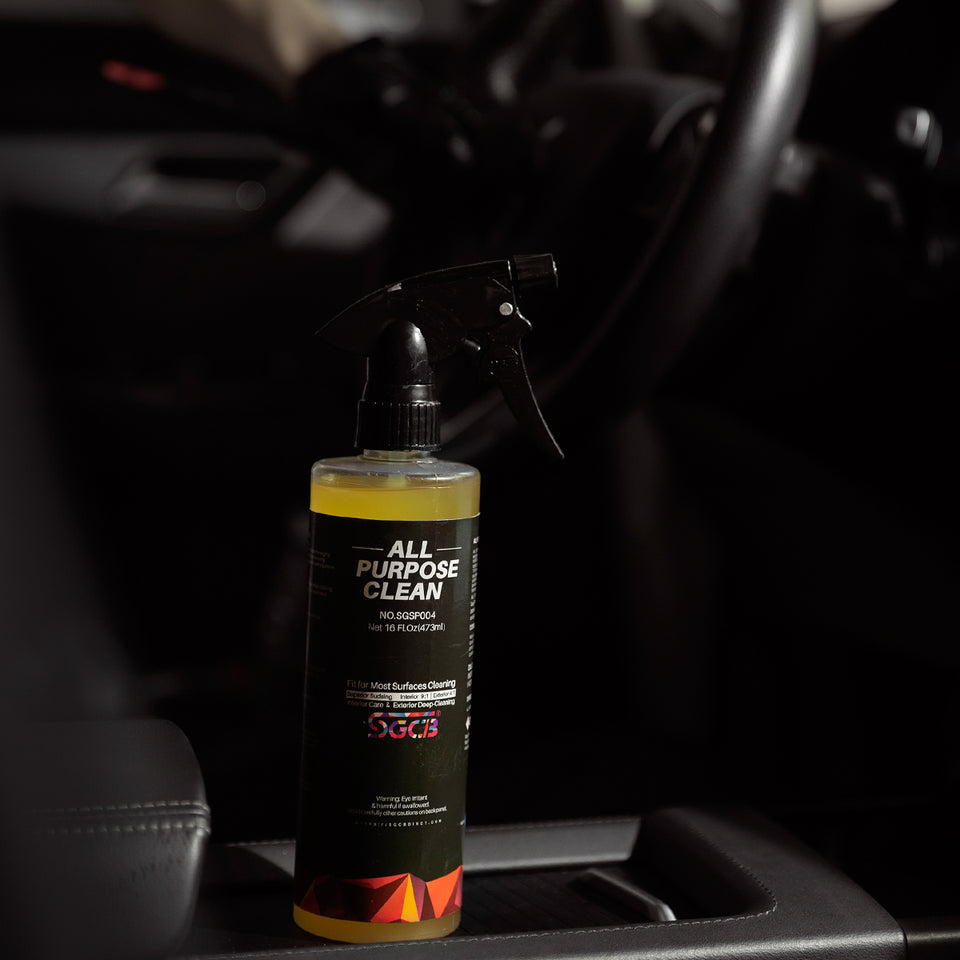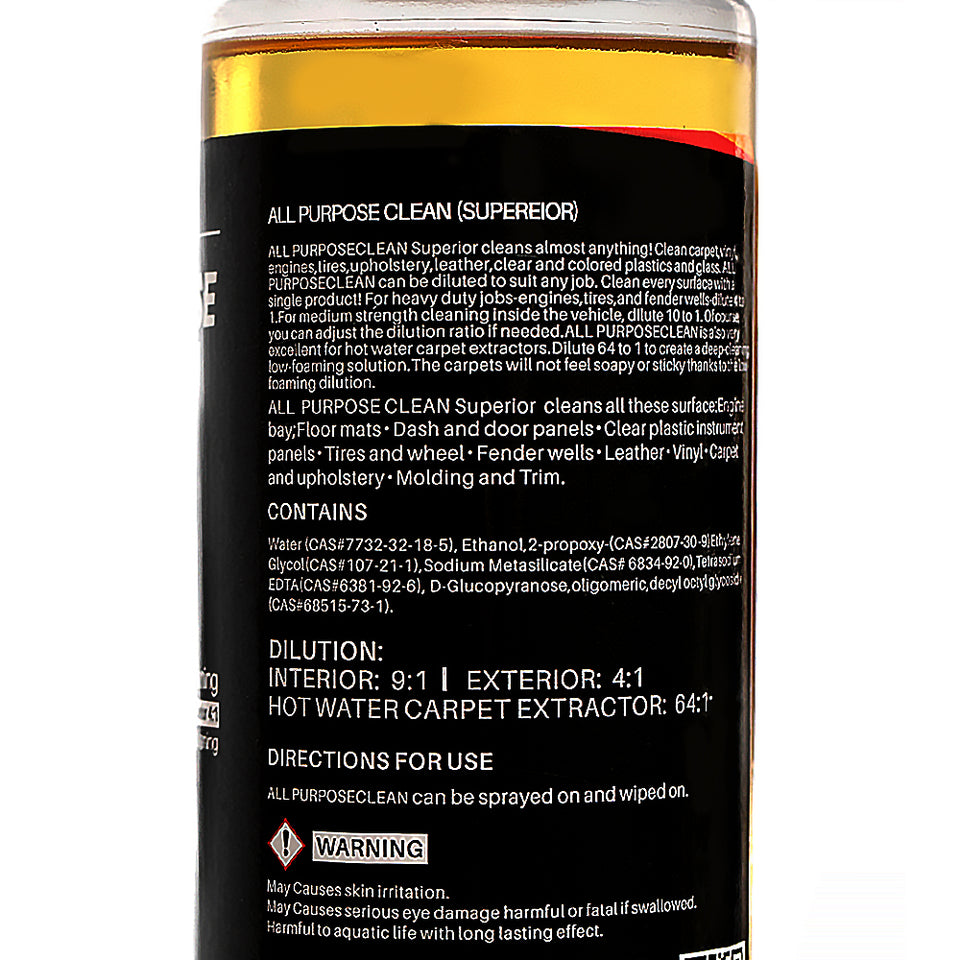 SGCB All Purpose Clean 16OZ
SGSP004
by SGCB
Description
Specification
Package
Made In USA & Effective And Powerful Formula
SGCB All Purpose Clean is made in USA for car lovers and detailers. This cleaner is a fast acting, biodegradable, multi-purpose, Ultra highly dilutable but gentle enough, with a thicker and long dwelling foam that dissolve dirt and oil with ease. So this product is able to make cleaning more efficient rather than use separately different kinds of cleaners!

One Do It All Solution
Cleaning car is difficult because there are too many surfaces but this all purpose clean is a all in one cleaning solution - powerful enough for the heavy duty jobs. For effective use on all-over cleaning such as leather, vinyl, baffles, plastic, carpet, upholstery, polishing pad, engine bay, dashboard, seats, floor mats, wheels, tires, fender wells, exhaust pipe, steering wheel and much more!

Easy To Use
You can choose the appropriate dilution ratio according to the dirt, just shake it before use, and then spray / wipe the cleaner on the soiled areas with detailing tools such as a soft microfiber, and finally wipe / rinse to remove the stains. The superior foaming action gently lifts the dirt away and leaves surfaces brand new.

Perfect Match Detailing Tool
SGCB All Purpose Clean will compliment different detailing tools such as cleaning brush gun, spray bottle, detailing brush, microfiber towel to ensure efficient cleaning. Restore your car's original shine at any time. Besides, SGCB All Purpose Clean also works well in any two bucket wash step, such as washing car emblem, very professional for any detailing needs.

Recommended Dilutions
For heavy cleaning engines, tires and fender wells-dilute - 4:1. For interiors medium cleaning leather, vinyl, plastic, carpet wells-dilute - 9:1. Ratio are clearly marked on the bottle so you can mix the perfect solution for any grimy surface. Of course, you can adjust the dilution ratio if needed. Please note we highly recommend that you test on an unnoticeable area of any material before use.
Product Specification:

Brand: SGCB
Capacity: 16 oz
Color: Light yellow
Advantage: Biodegradable, Multi-Purpose, Highly Dilutable, Efficient
Package Includes

1x 16oz SGCB All Purpose Clean