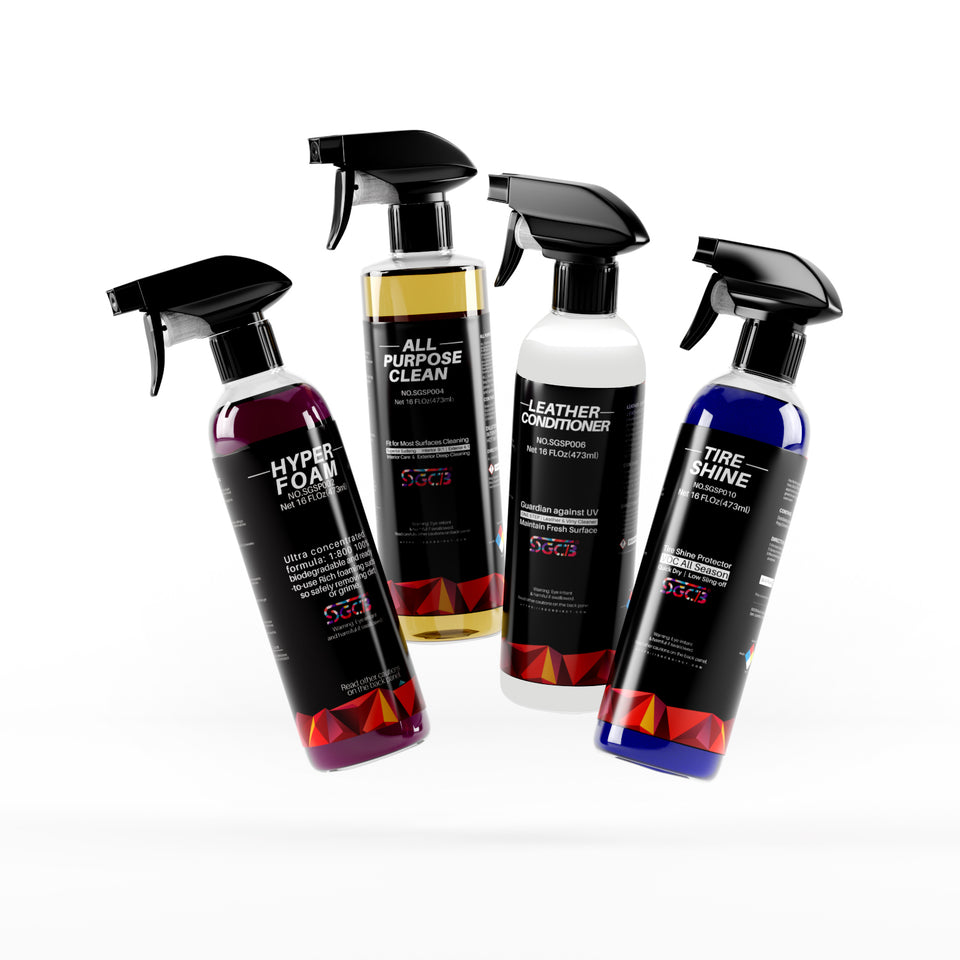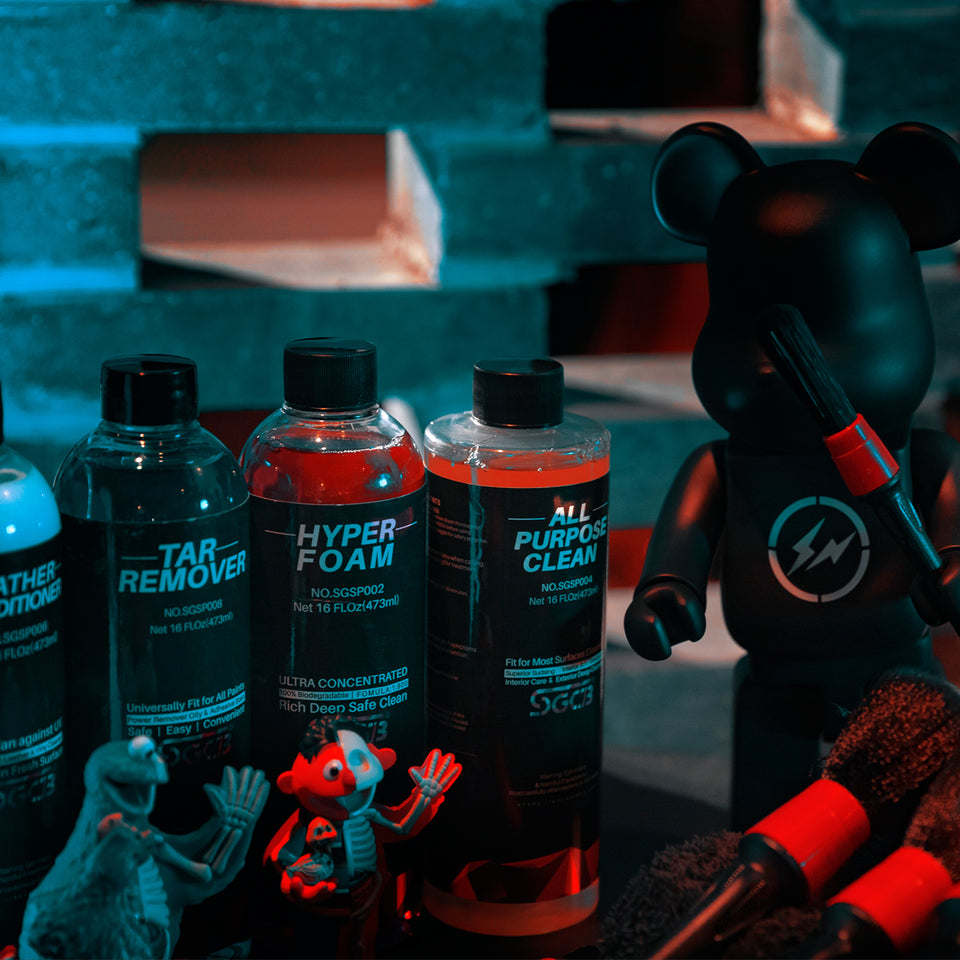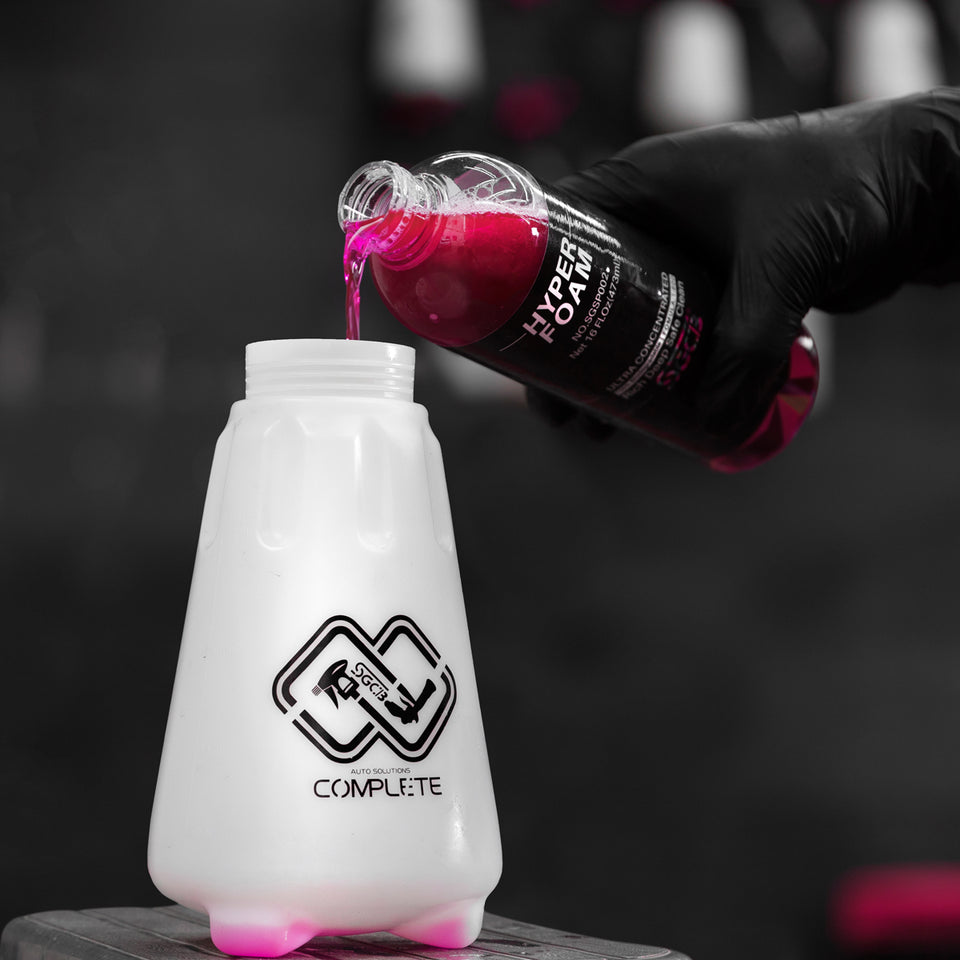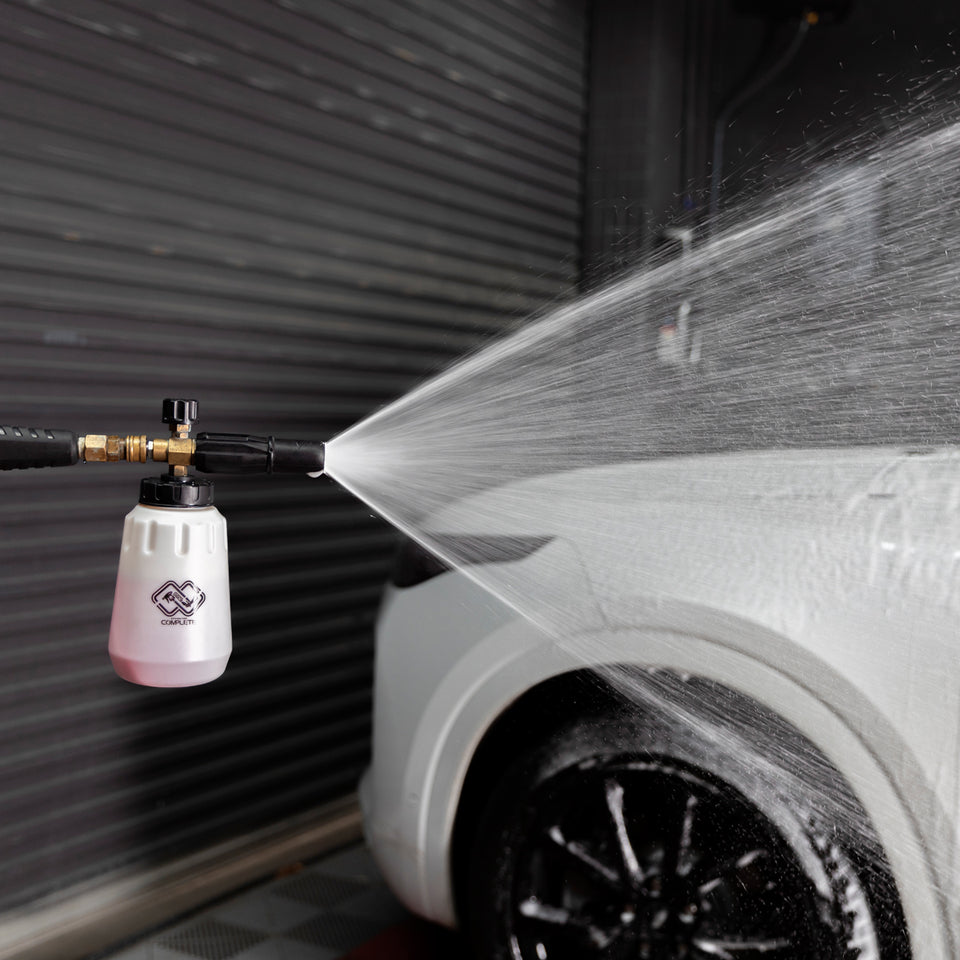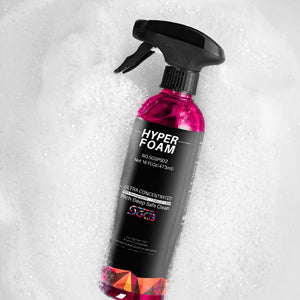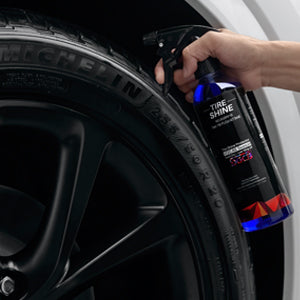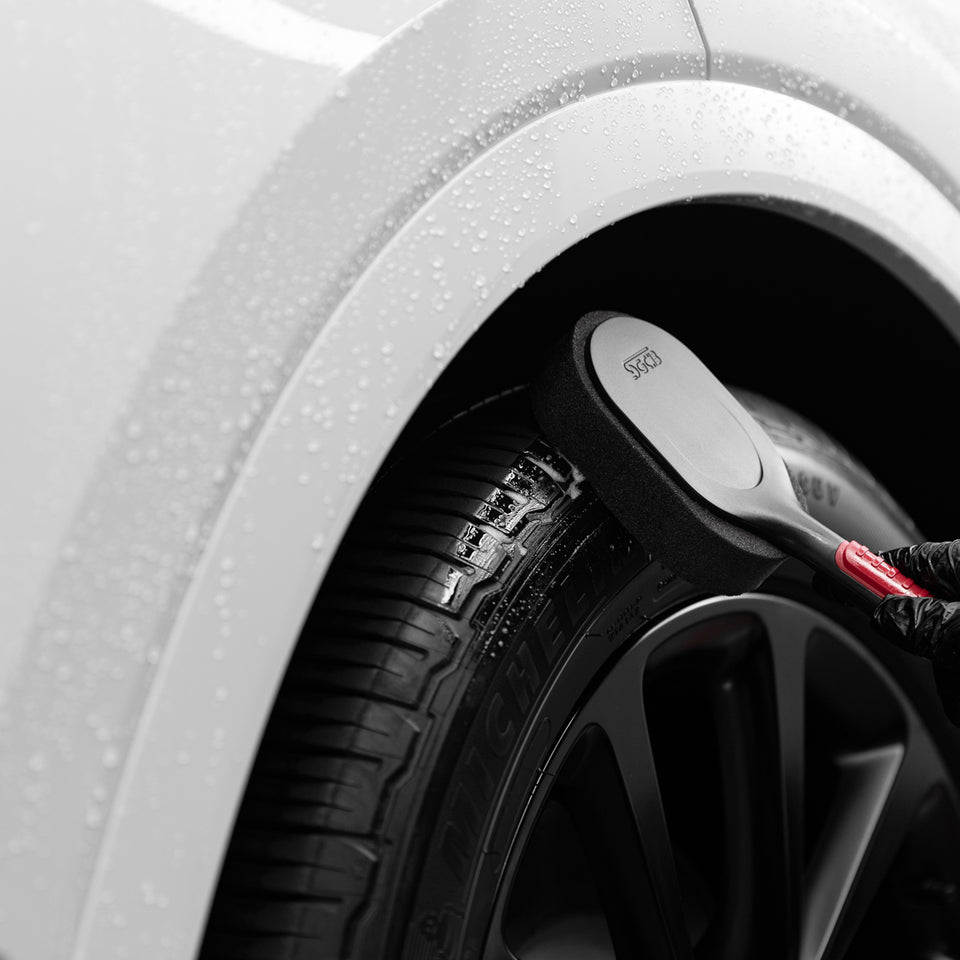 SGCB Auto Cleaner Detailing Kit
SGKT001
by SGCB
Description
Specification
Package
SGCB CAR DETAILING CLEANER & CONDITIONER IN ONE KIT
Include Hyper Foam. All Purpose Cleaner, Leather Conditioner, and Tire Shine. With this SGCB pro cleaner detailing kit, you can detail your whole car, interior & exterior, perfectly. Great value for the kit and also a great choice as a gift.

HYPER FOAM
PH Neutral! 800:1 dilution ratio, high concentrated formula. SGCB Hyper Foam has a mild and gentle formula, and it generates soft, slick and smooth foam suds, which can lift the grime away and lubricate the debris and the car paint, lowering the chance of scratching to the minimum! Furthermore, it will preserve the wax, ceramic coating and sealants existing on the paint but leave no harm! Rest assure that it is pretty safe to wash the car with it!

ALL PURPOSE CLEANER
Cleaning car is difficult because there are too many surfaces but this all purpose clean is an all in one cleaning solution - powerful enough for the heavy duty jobs. For the interior ratio: 9:1;For the interior ratio: 4:1. For effective use on all-over cleaning such as leather, vinyl, baffles, plastic, carpet, upholstery, polishing pad, engine bay, dashboard, seats, floor mats, wheels, tires, fender wells, exhaust pipe, steering wheel and much more!

LEATHER PLASTIC CONDITIONER
PH balanced. It protects leather from sun damage, oxidizing, drying, cracking. It can effectively prevent the leather from fading and aging. And it can form a protective barrier on the leather surface, which can isolate the leather and stains to prevent stains from penetrating into the leather, making it difficult to remove in the future. It contains the finest natural oils. Not only leather, but also plastic, trim and upholstery can also use this conditioner.

TIRE SHINE
After applied silicone based formula, it creates a barrier of protection against the harmful elements and UV damage, without making any surfaces sticky. Achieve the highest gloss shine, the tire will not attract ash or dust! Besides, it can extend the life of tires. Improve tire cleaning efficiency and restore clarity of your tires.

PRODUCT SPECIFICATION

Brand: SGCB

Volume

:

16oz/ 500ml per bottle
Package Includes
Hyper Foam*1
All Purpose*1
Leather Conditioner*1
Tire Shine*1