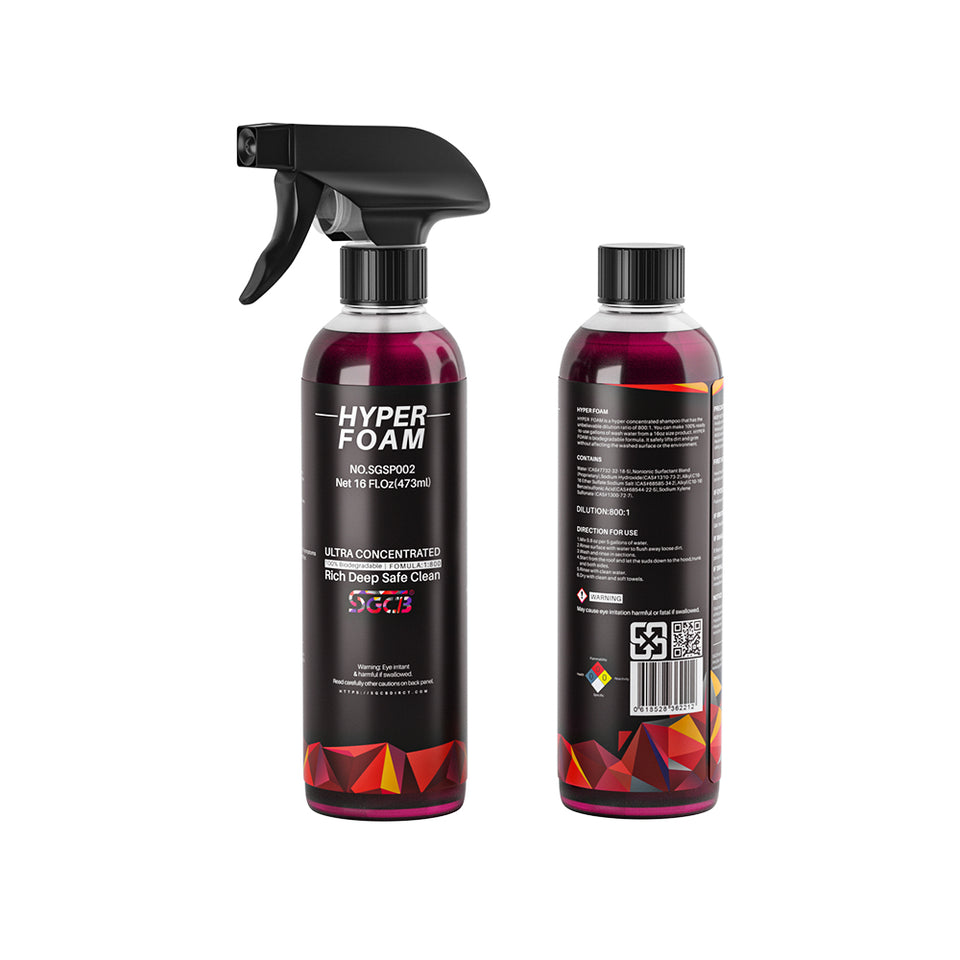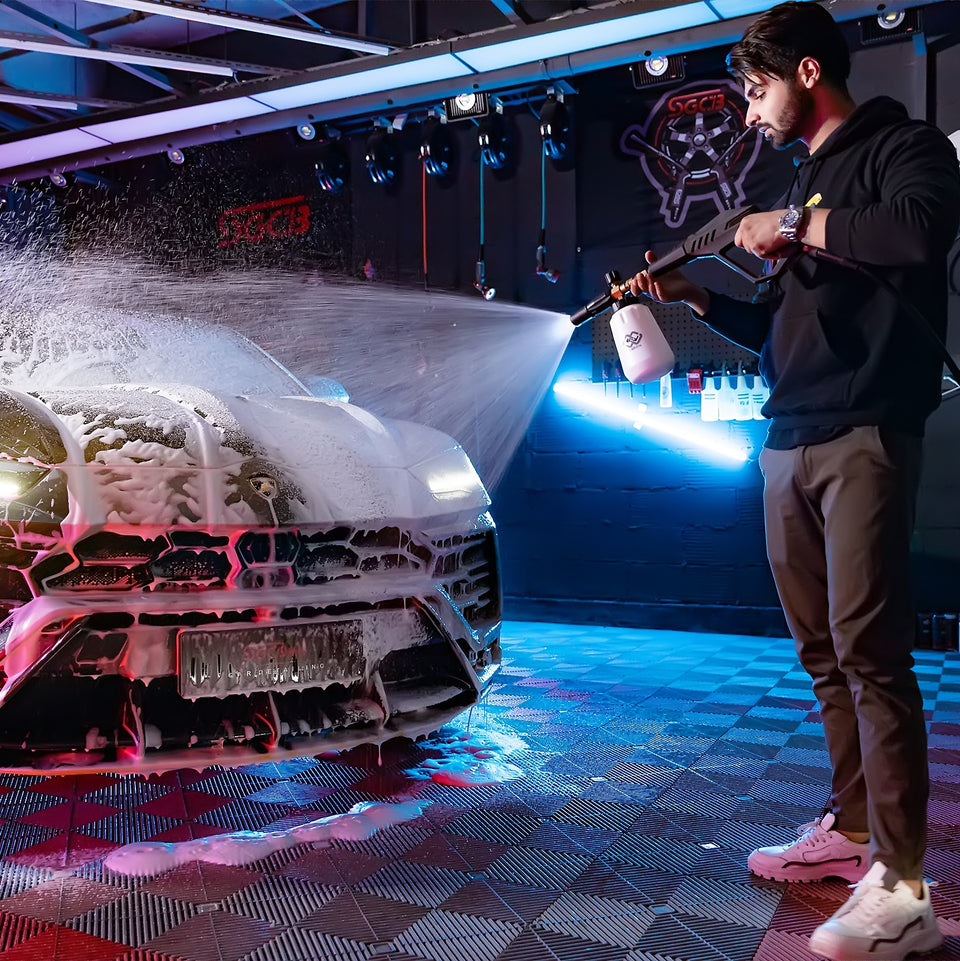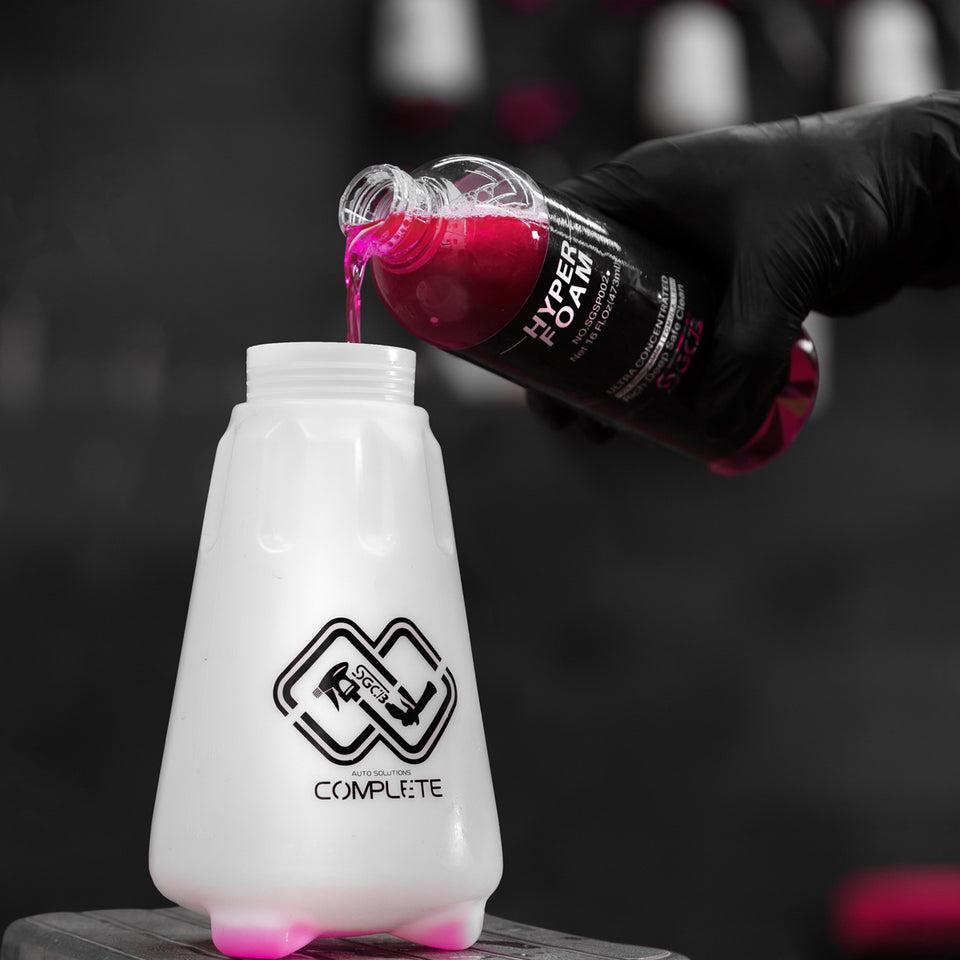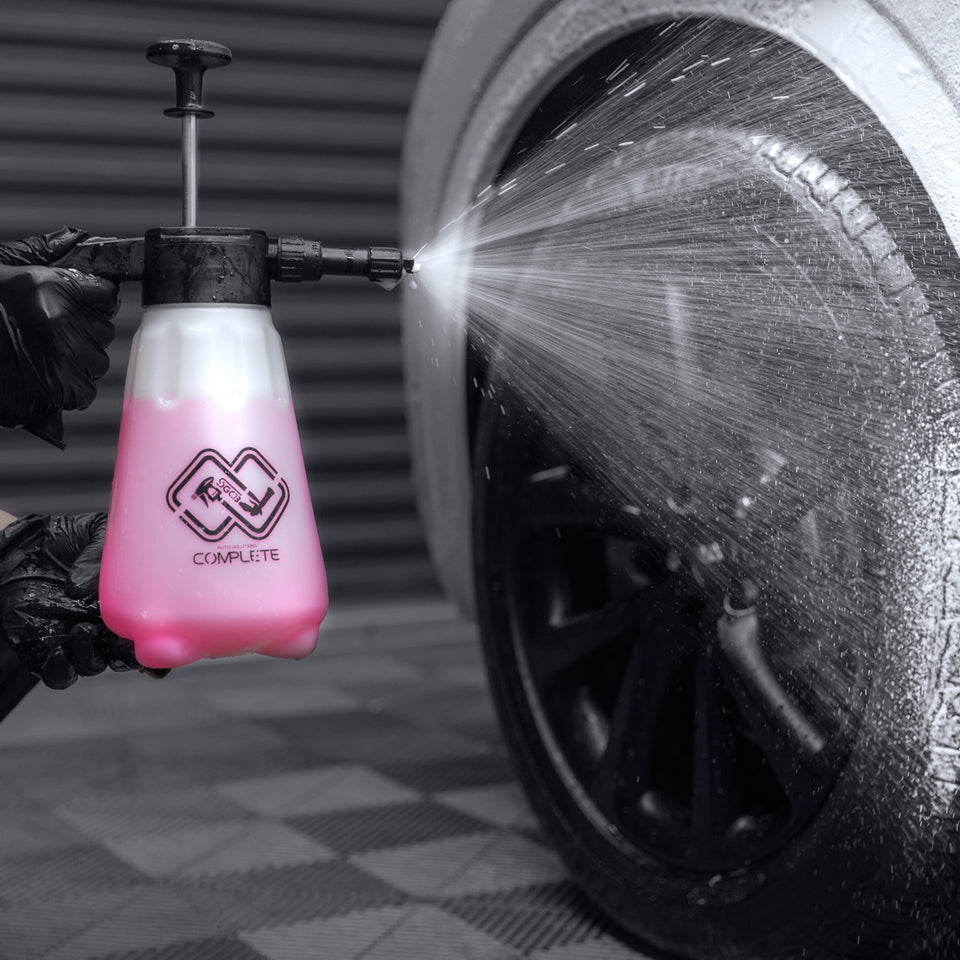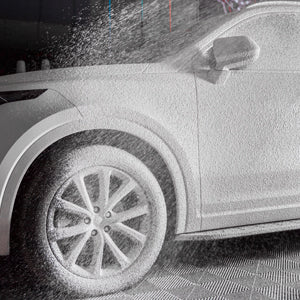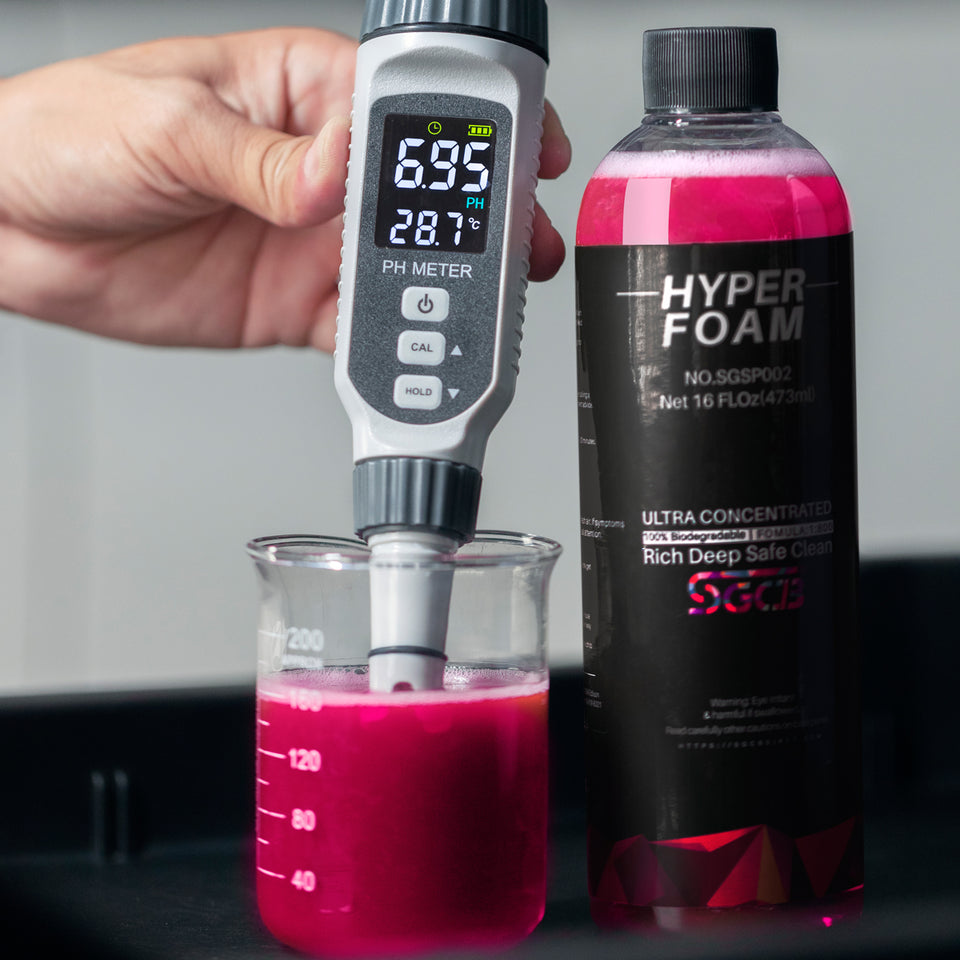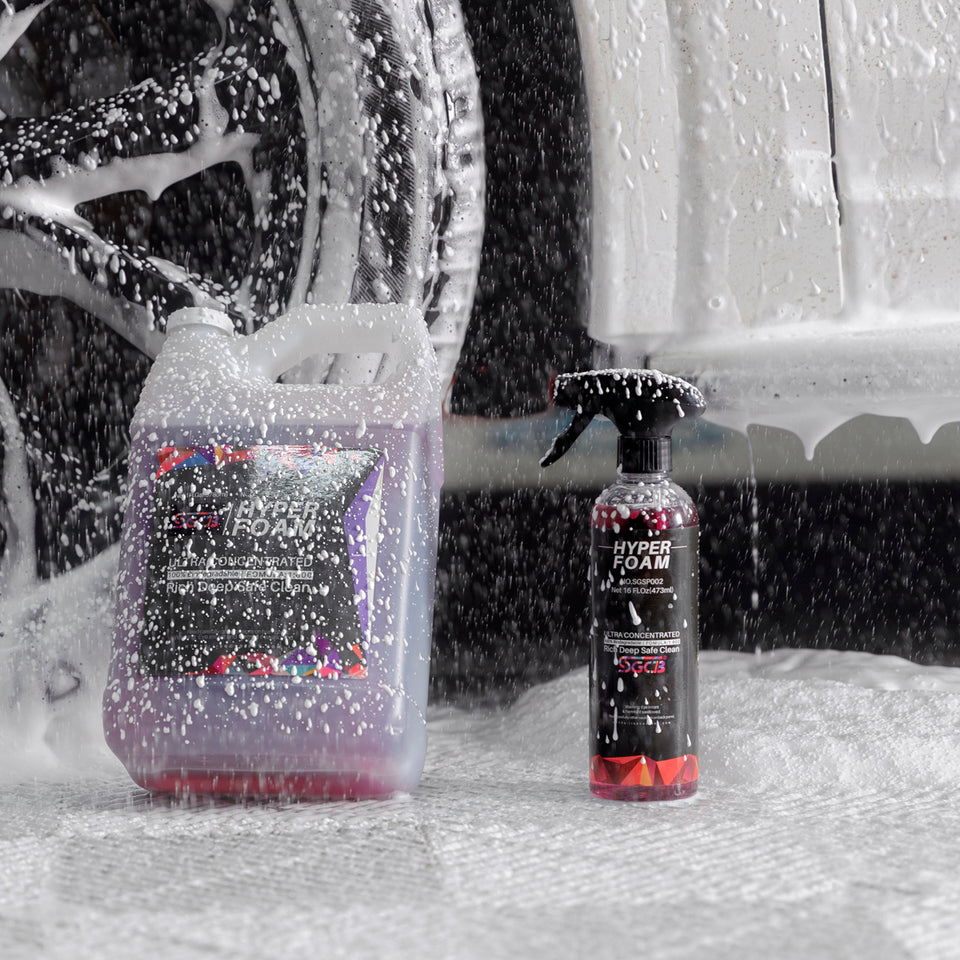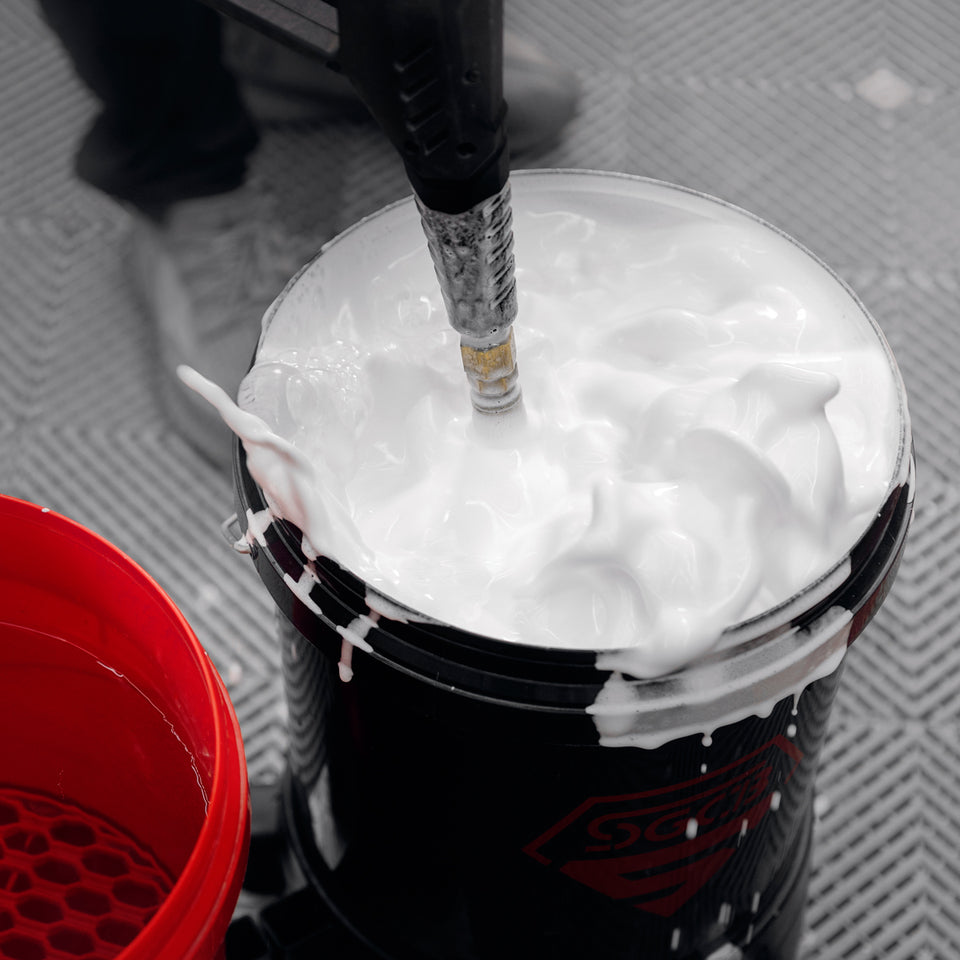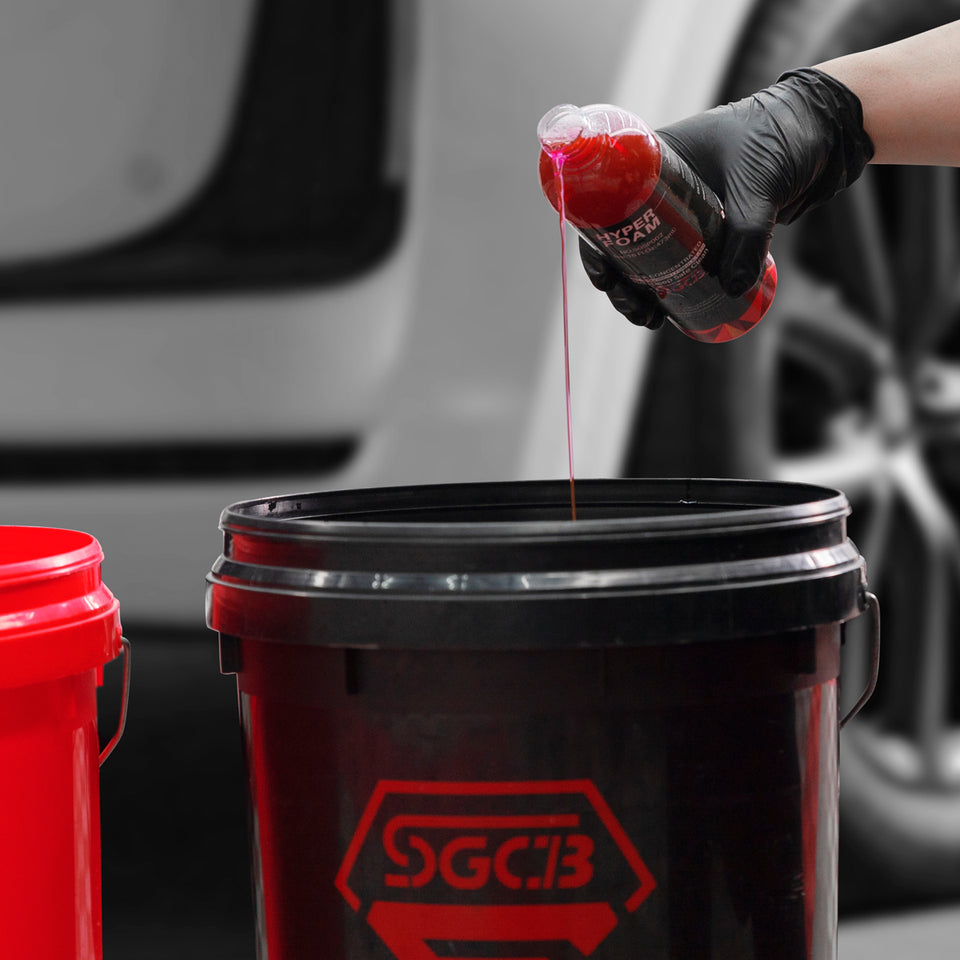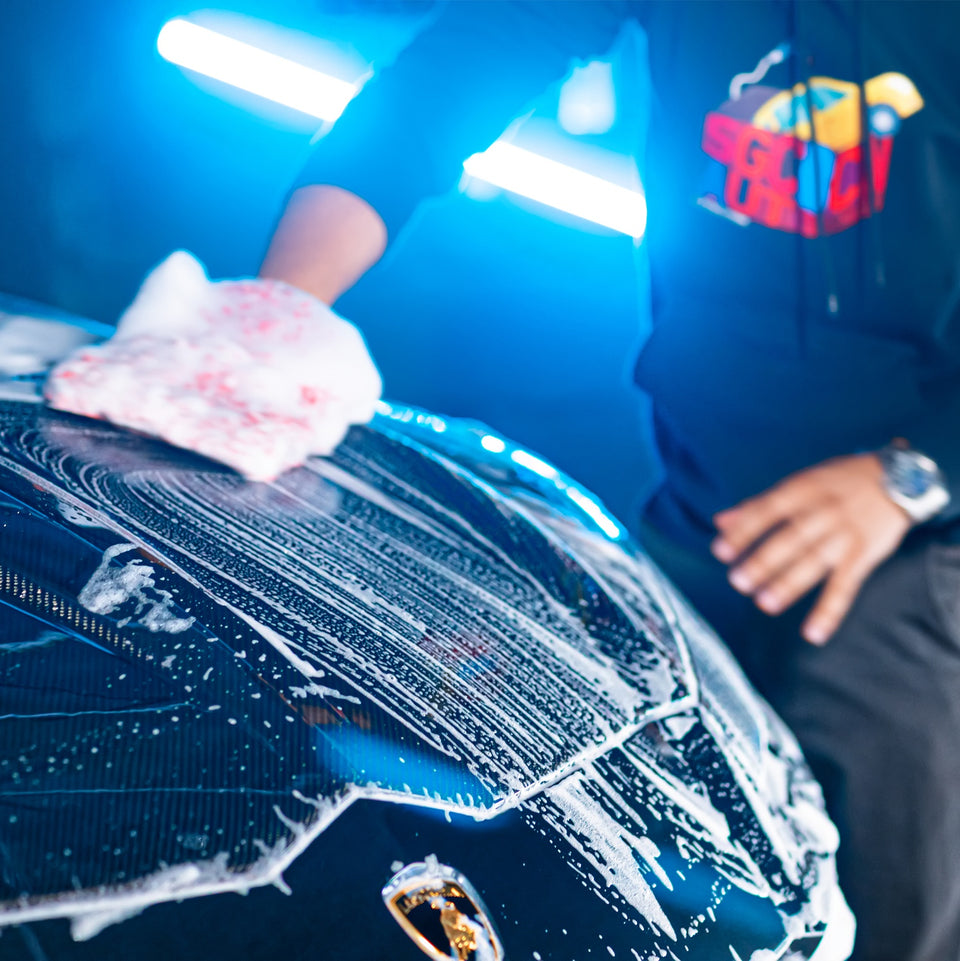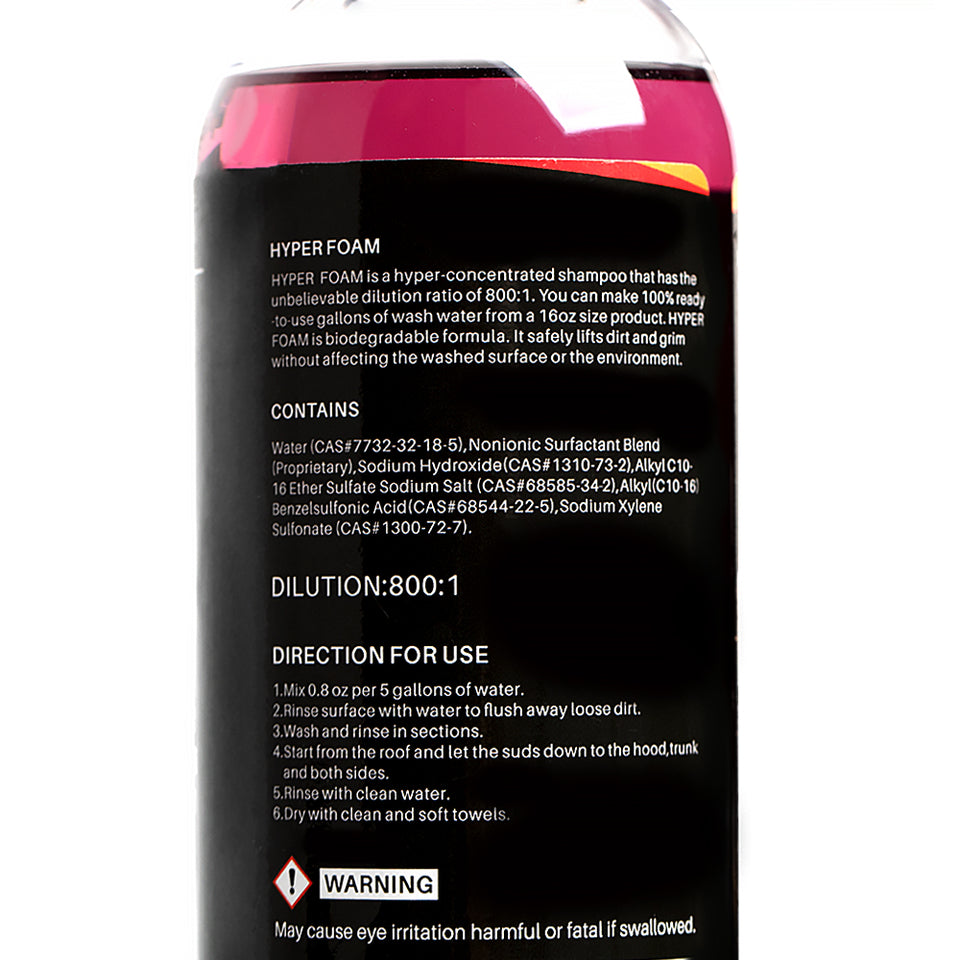 SGCB Hyper Foam 16OZ
SGSP002
by SGCB
Description
Specification
Package
800:1, HIGHLY SOPHISTICATED FOAMING TECHNOLOGY FOR ADVANCED FORMULA
Made in USA! Adopted by the most advanced concentrated formulation, SGCB Hyper Foam has an amazing dilution ratio of 800:1, which means 16 oz can create 100gal car wash foam! So normally it just requires 0.8 oz for every 5gal water to achieve your car wash each time! Just one purchase to escort and care your car for a very long time!

EASY TO USE, MULTIPLE METHODS WITH SGCB DETAILING TOOLS
It can work perfectly with two bucket method, foam cannon/ gun, foam pump sprayer, etc. All are available on SGCB store, offering the complete but professional solution for your car detailing! Blend 0.8 oz with per 5 gallons of water, flush the car surface to remove the loose dirt, then use the foam liquid to wash the car in order, rinse the whole car with clean water, finally dry it with soft microfiber towel. Just choose the method according to your tools and preference!

AN INDISPENSABLE CLEANSER FOR WHOLE CAR WASH
Since the car washing is the common and daily action for auto care, the SGCB Hyper Foam, therefore, is available for most parts on the car exterior. Universally suitable for the most cars and applicable for paint, rubber, vinyl, glass, plastic, roof, hood, trunk and sides, etc. A perfect foam cleanser can satisfy you for the car mass wash! Smells raspberry, the Fresh and natural scent will accompany your whole car wash, providing a cheerful experience for you!

HIGH PERFORMANCE WITH NO SECONDARY JOBS
Devoting a long time tremendously to bring this product out, SGCB has remedied many limitations of other competitors` and improved the performance largely! Remove and sweep away the dust, dirt and grease, pollen, soot, lift up the adhesive dirt sticked to to the surface, carry all the grime away like a powerful storm! Leaving no streak, it will never introduce the extra annoyances which require you to clean up again. Save your labor and time!

GREAT QUALITY FOAMING, SAFE GRADE TO YOU AND YOUR CAR
PH Neutral! SGCB Hyper Foam has a mild and gentle formula, and it generates soft, slick and smooth foam suds, which can lift the grime away and lubricate the debris and the car paint, lowering the chance of scratching to the minimum! Furthermore, it will preserve the wax, ceramic coating and sealants existing on the paint but leave no harm! Rest assure that it is pretty safe to wash the car with it!
PRODUCT SPECIFICATION
| | |
| --- | --- |
| Brand | SGCB |
| PH | Neutral |
| Color | Purple |
| Scent | Raspberry |
| Dilution Ratio | 800:1 |
| Country of Origin | Made In USA |
Package Includes
1x 16oz SGCB Hyper Foam