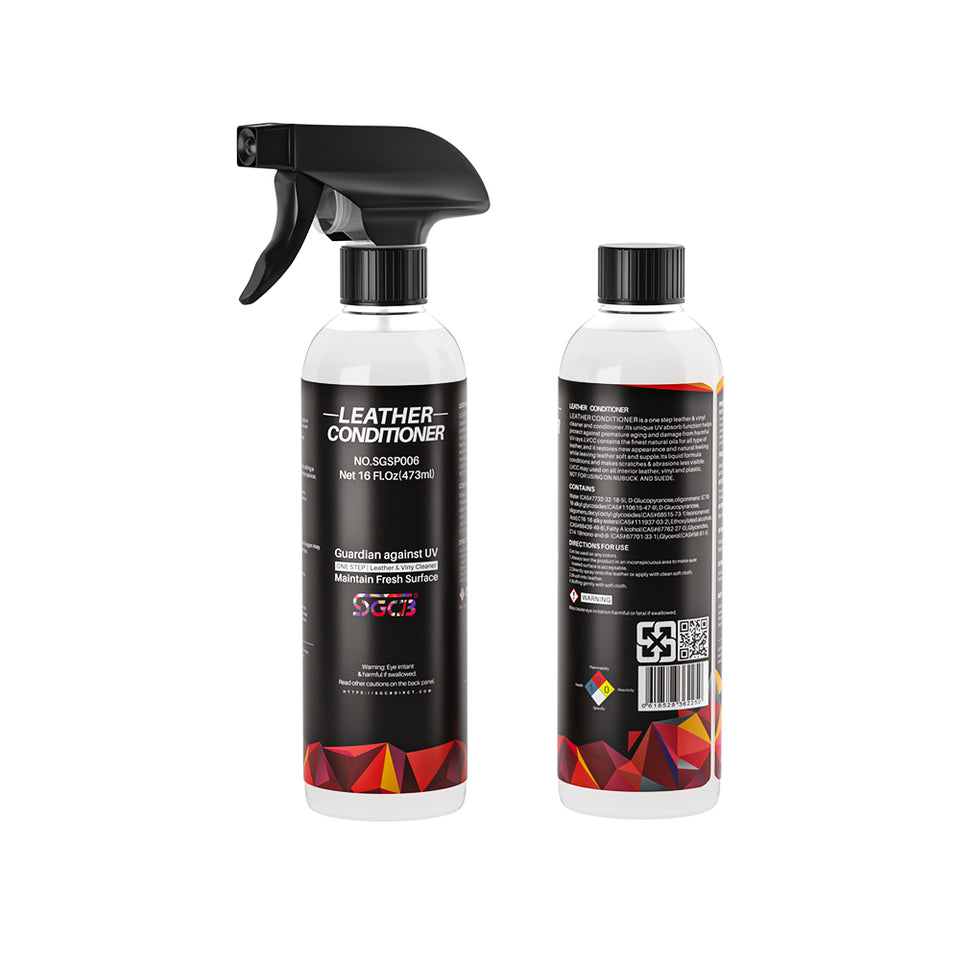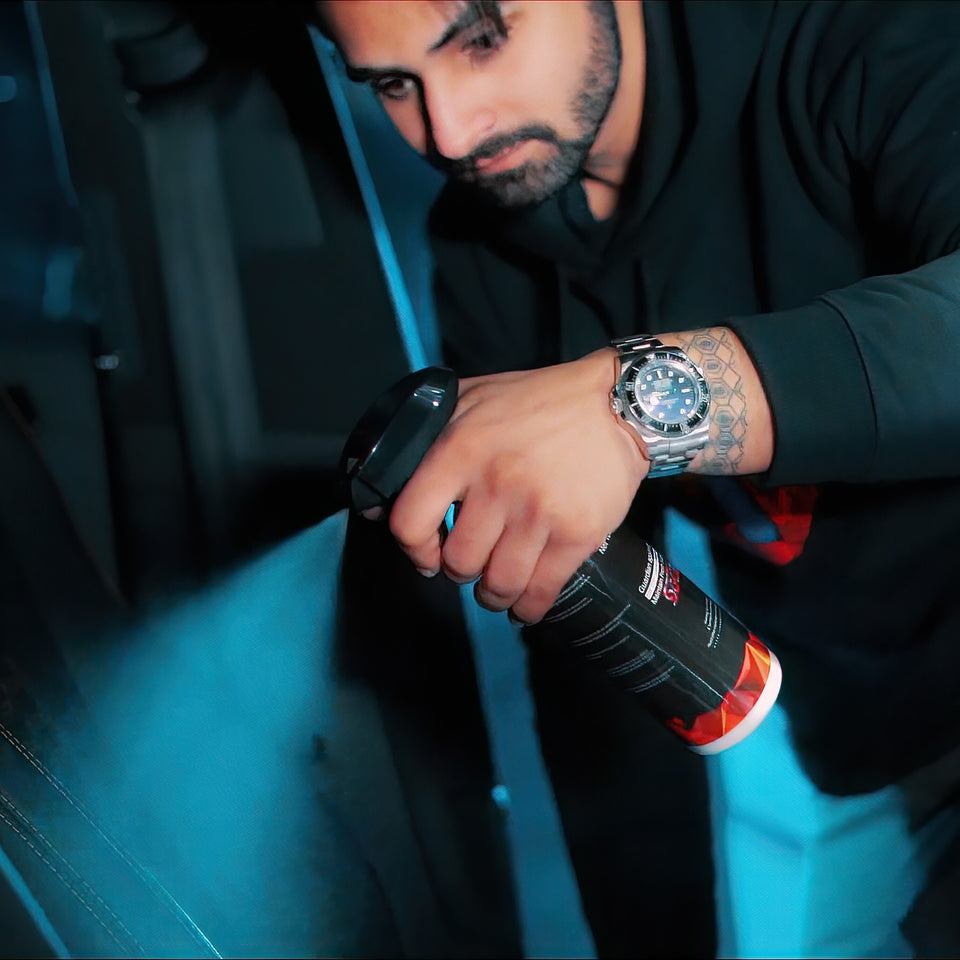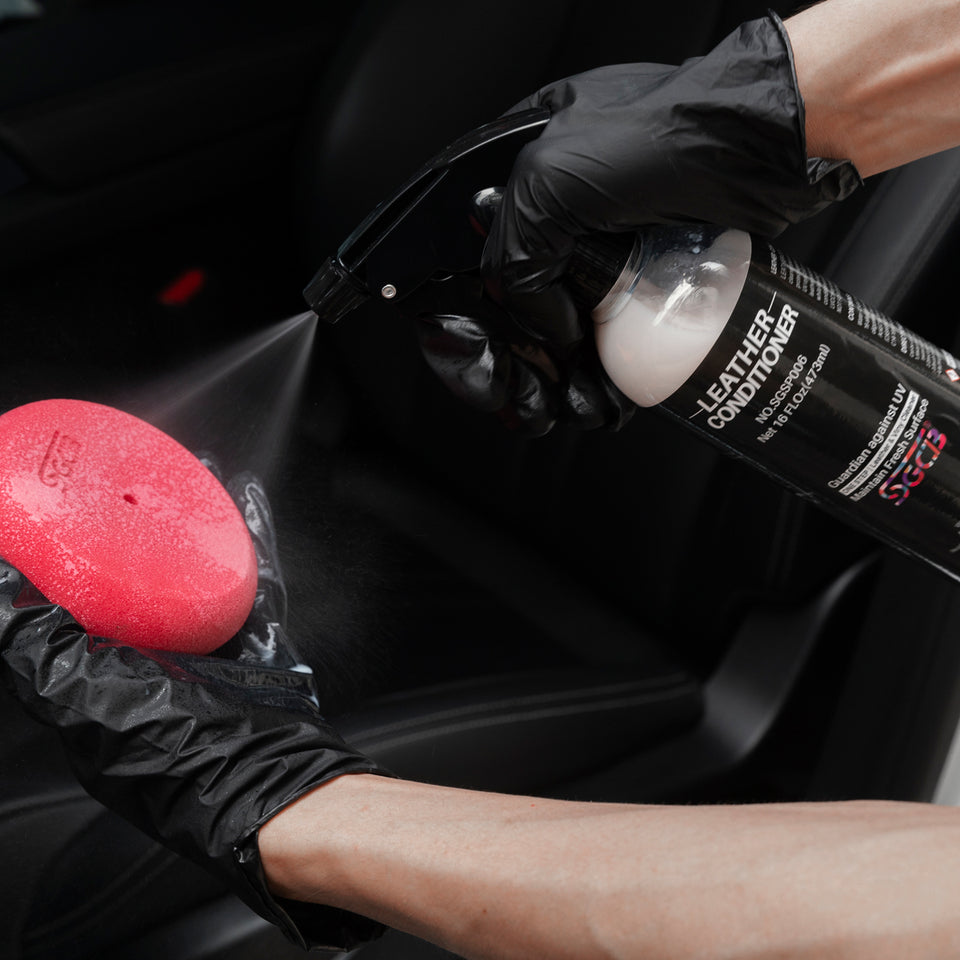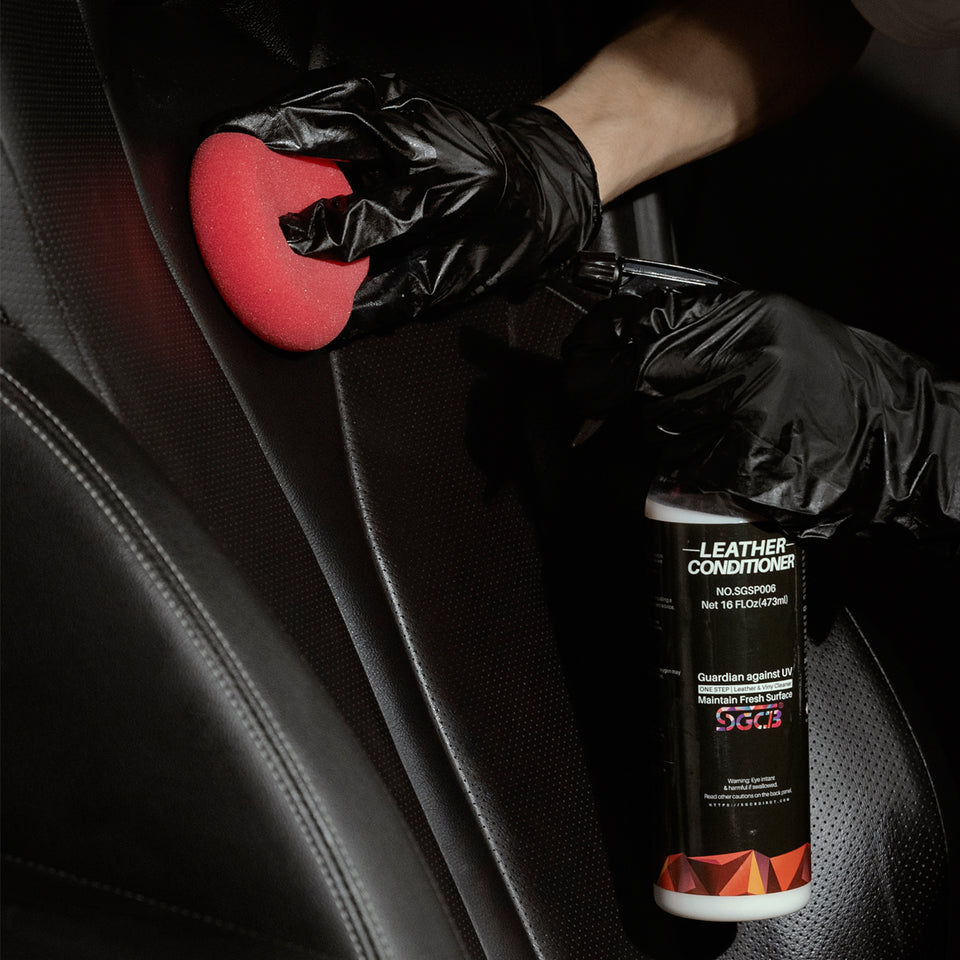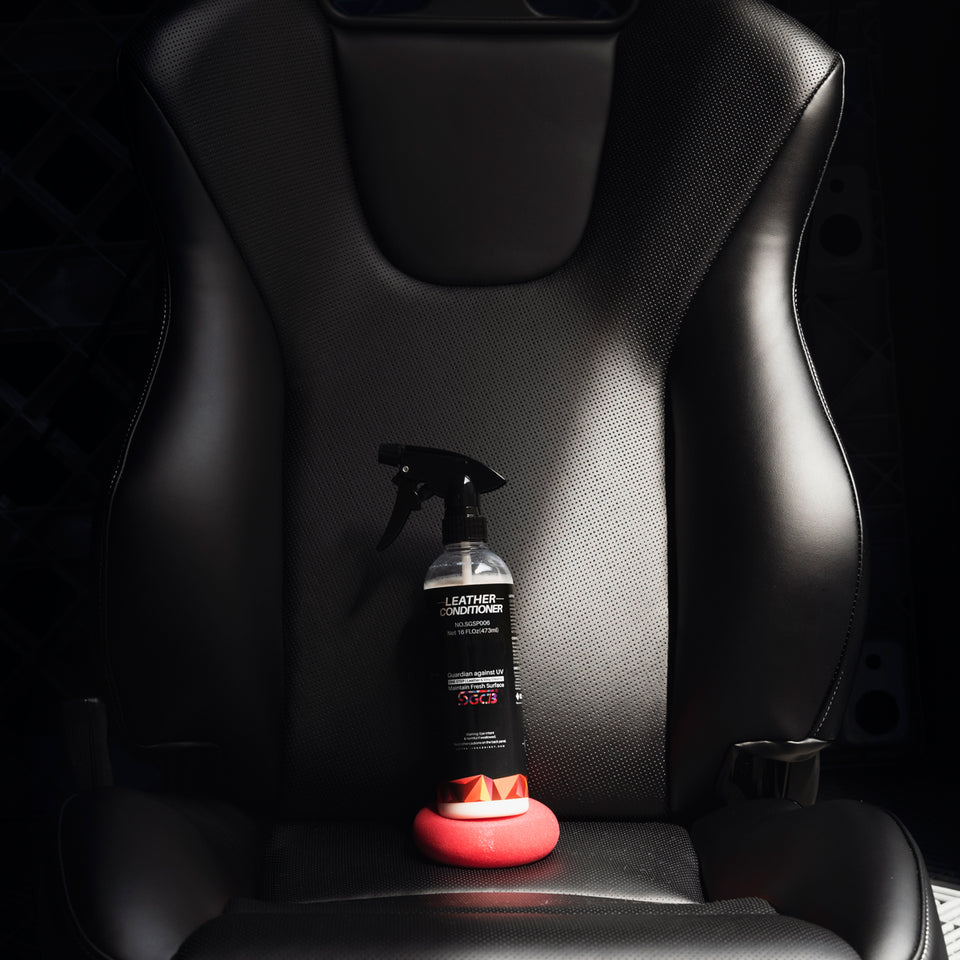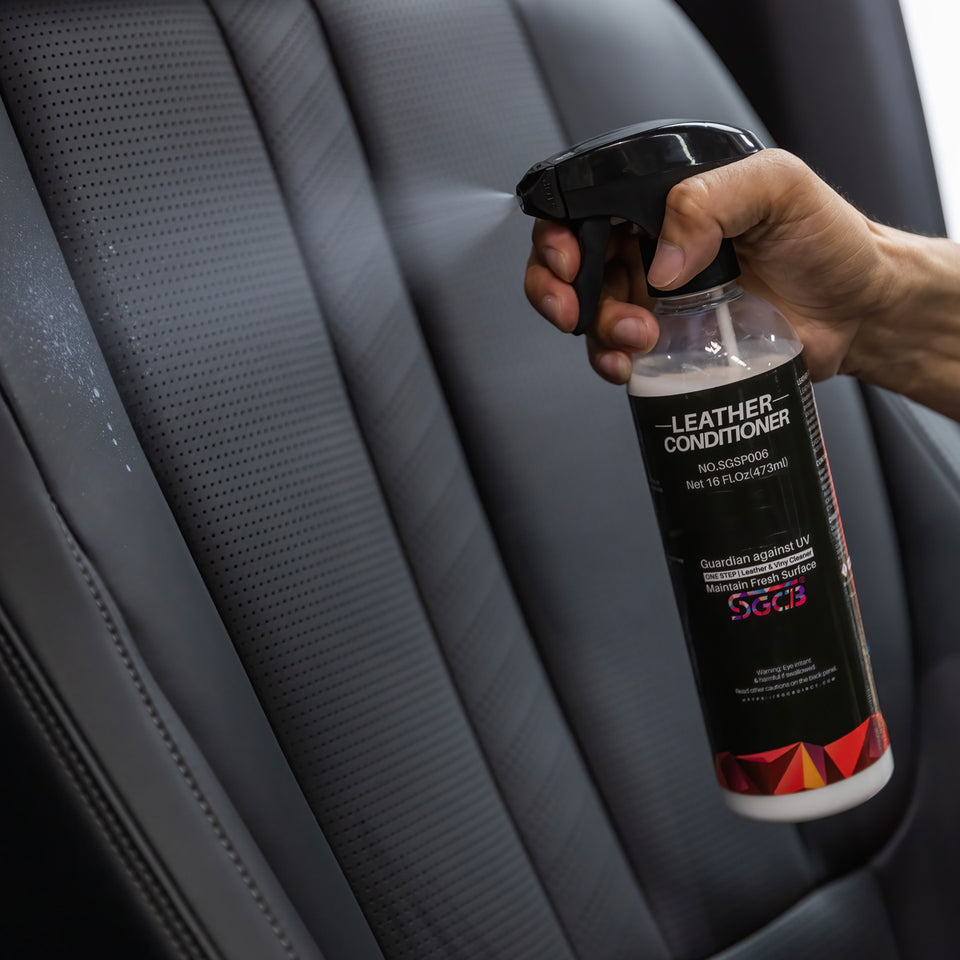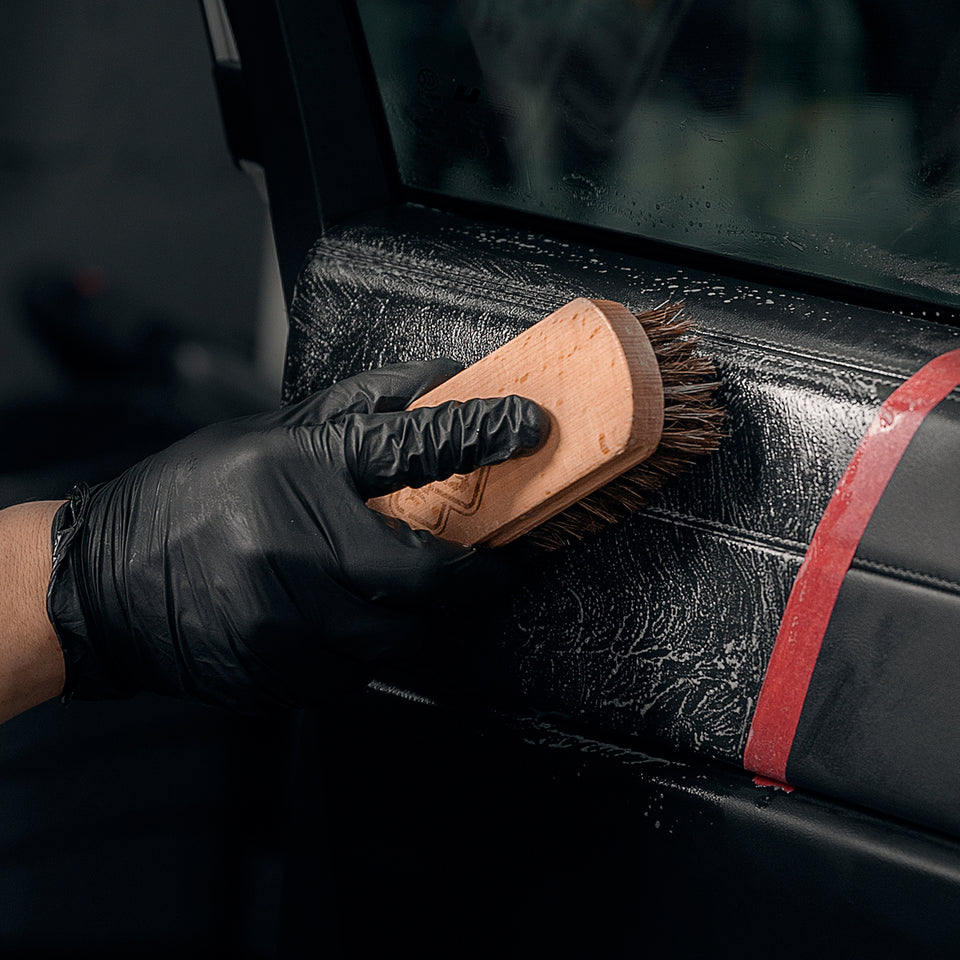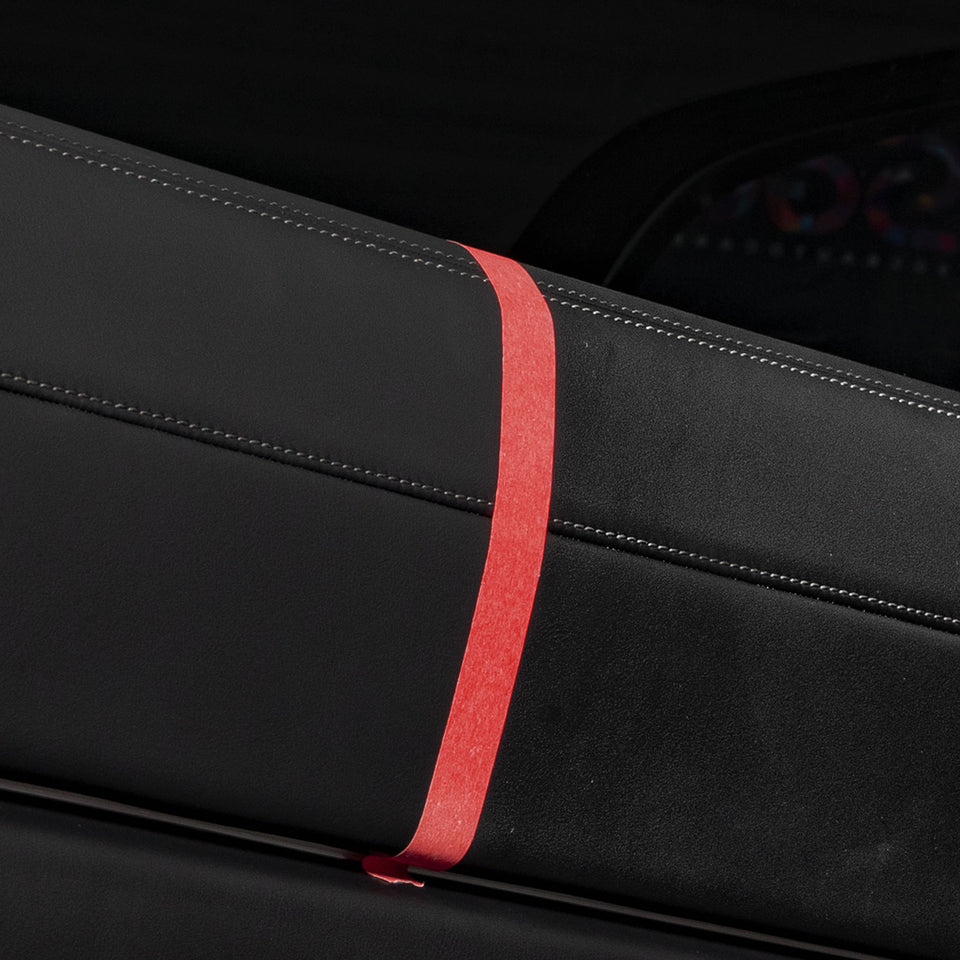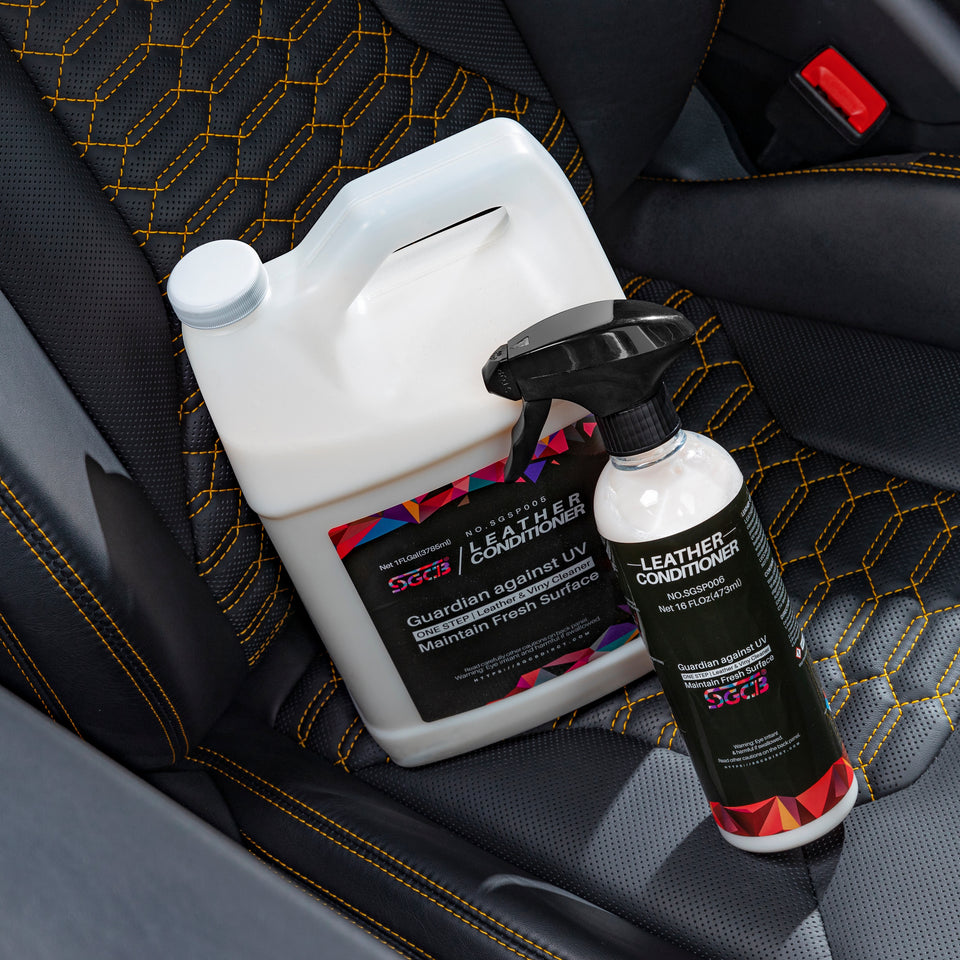 SGCB Leather Conditioner 16oz
SGSP006
by SGCB
Description
Specification
Package
Made In USA & Extend the Life of Your Leather
How to have a brand new leather seat? Here is key! SGCB Car Leather Plastic Conditioner is made in the USA for car lovers and detailers. Correct leather cleaning and nursing can keep the leather smooth and shine. SGCB Car Leather Plastic Conditioner is designed to deliver high quality results, suitable for all colors of leather and will not contribute to fiber deterioration.

UV Protection
This conditioner protects all things leather from sun damage, oxidizing, drying, cracking. It can effectively prevent the leather from fading and aging. This conditioner can form a protective barrier on the leather surface, which can isolate the leather and stains to prevent stains from penetrating into the leather, making it difficult to remove in the future.

PH Balanced & Smelling New
SGCB Car Leather Plastic Conditioner is PH balanced for the ideal cleaning. It gently removes fingerprint or stains and preserves leather's rich, soft, shine look and touch! This conditioner has a subtle leather scent that can nourish your leather without leaving dirt attraction residue. Does not damage the leather, leaving your leather brand new.
Premium formula & Multipurpose Use
This conditioner contains the finest natural oils. Not only leather, but also plastic, trim and upholstery can also use this conditioner. Besides, perfect works on all types leather, seats, sofas, handbags, jackets, shoes, boots, and much more. Everyone has something leather in their home. Save you a lot of costs!
Easy To Use
You just only spray SGCB Car Leather Plastic Conditioner on a soft microfiber and even apply to the leather or plastic surface, then wipe the residue conditioner with dry microfiber and finish it. Expectedly 3-6 months of protection per application! Leather nursing is not a burden!
Product Specification

Brand: SGCB
Color: Wight
Capacity: 16 oz
Name: SGCB Leather Plastic Conditioner
Advantage: Multi-Purpose, Efficient,Professional, Cost-saving
Package Includes

1x 16oz SGCB Leather Conditioner