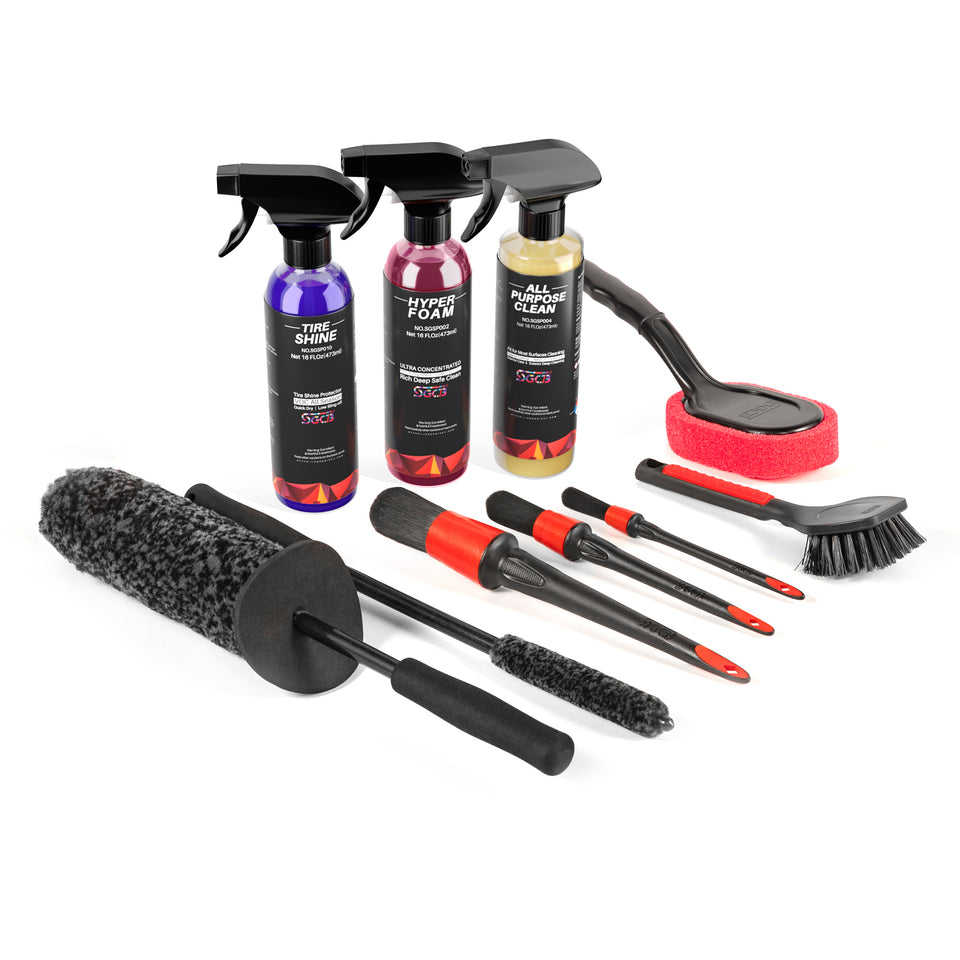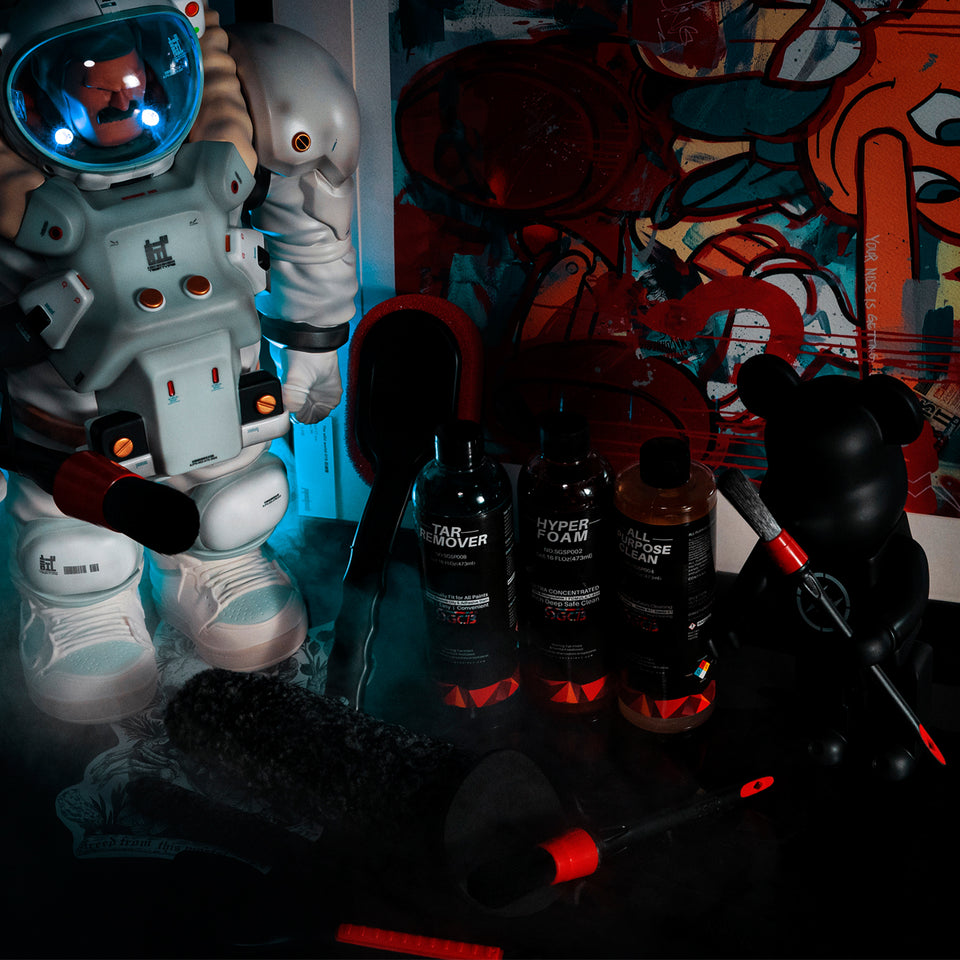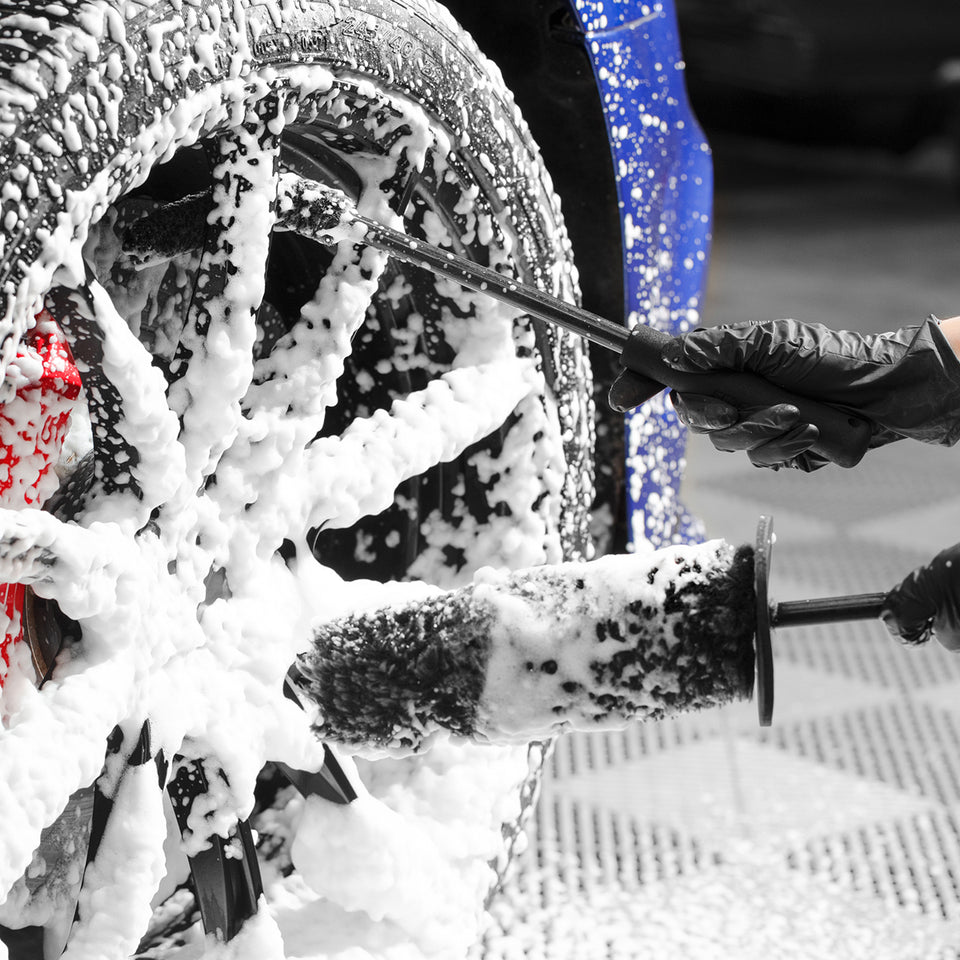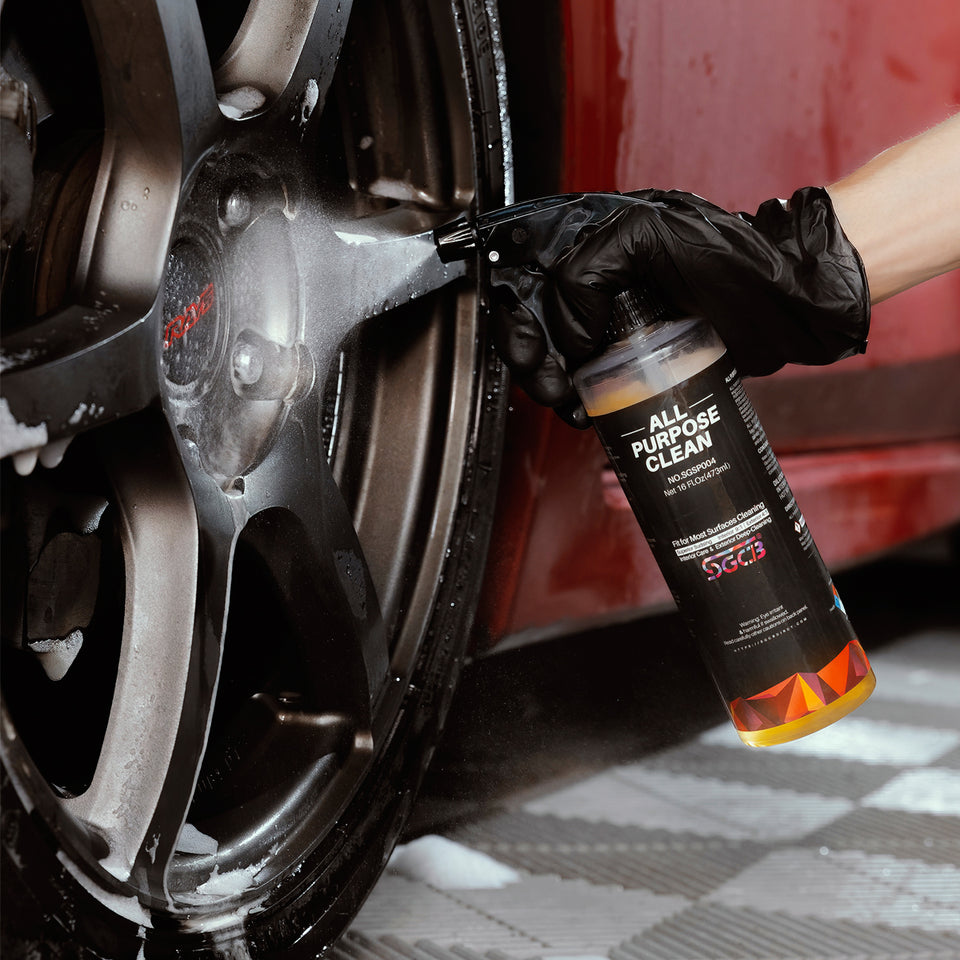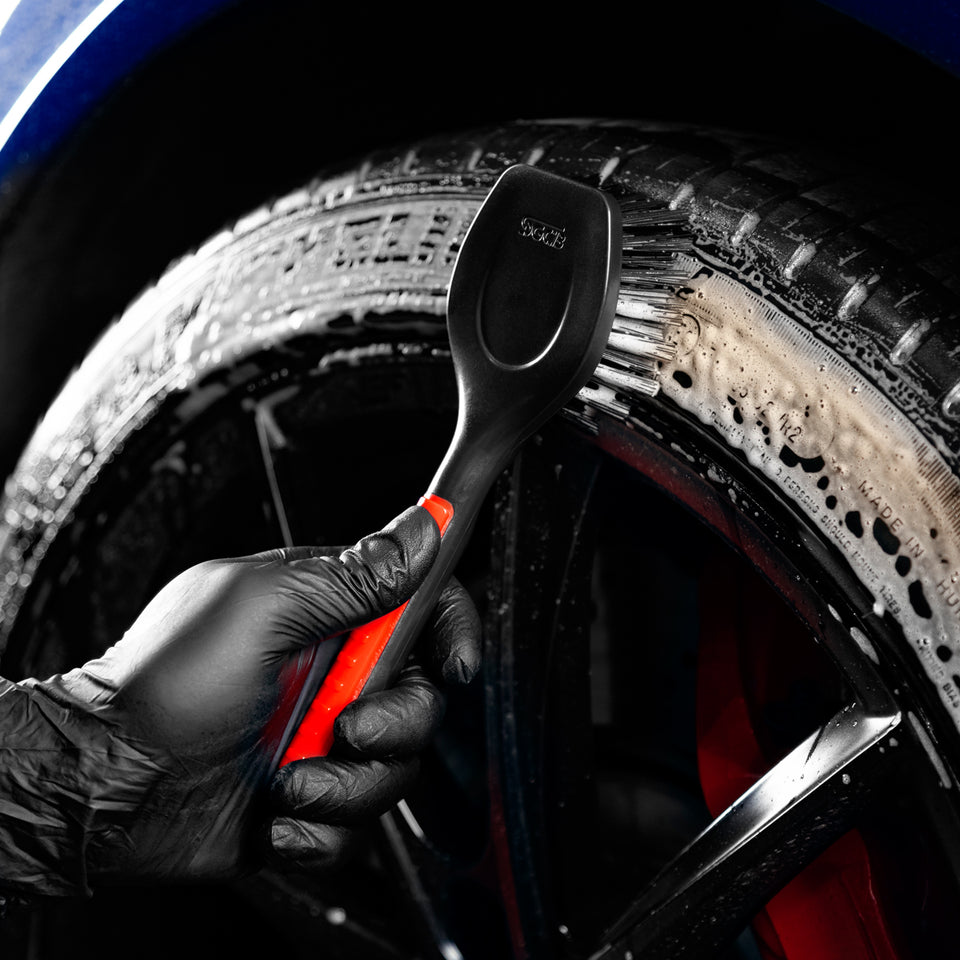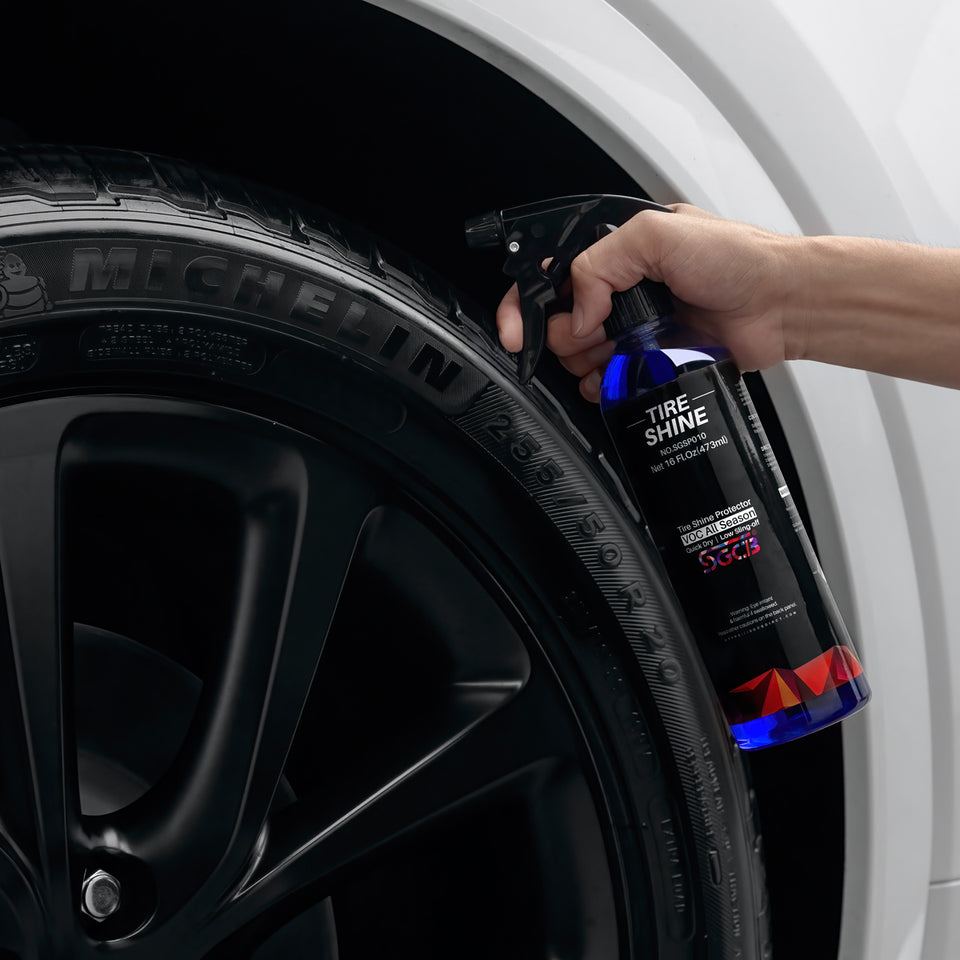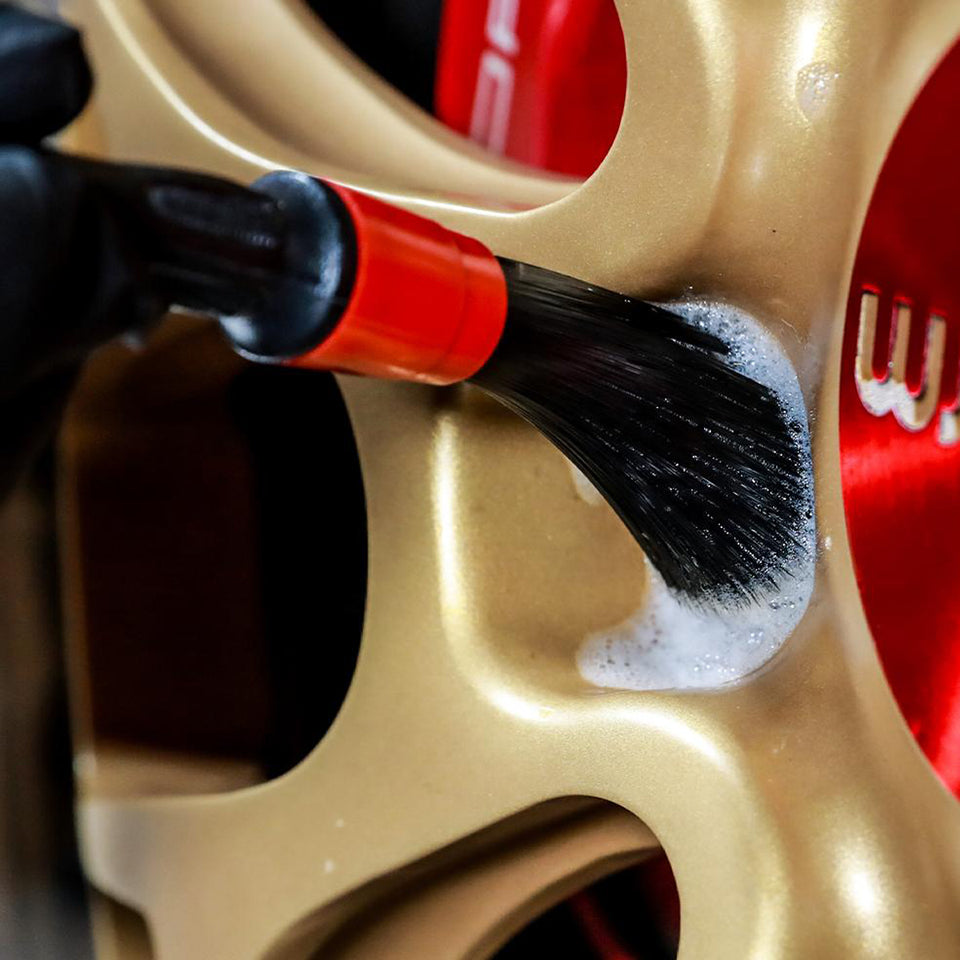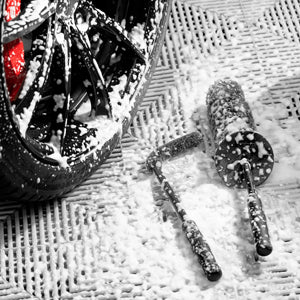 SGCB Pro Auto Wheel & Tire Care Kit
SGKT002
by SGCB
Description
Specification
Package
SGCB PRO WHEEL & TIRE CARE TOOLS IN ONE KIT
Include Tire Shine, Hyper Foam, All Purpose Cleaner, Microfiber Rim Brush Set, Tire Brush, Tire Shine Applicator Brush and Detail Brush Set. With this kit, you will have all tools you need to clean and protect your wheels & tires perfectly. Great value for the kit and also a great choice as a gift.

TIRE SHINE & CLEANER
Tire Shine: Create a barrier of protection against the harmful elements and UV damage. Extend the life of tires and improve tire cleaning efficiency and restore clarity of tires. Hyper Foam: PH neutral, mild and gentle formula, soft slick and smooth foam suds, easy to clean dirt and grime without hurting your car. All Purpose Cleaner: powerful enough for the heavy jobs, fit for many surfaces.

TIRE BRUSH & TIRE SHINE APPLICATOR BRUSH
Resilient bristle tire brush can scrub and remove dirt grime and dust from rubber tire easily without scratch. The bristles are ultra-dense, and its hardness is moderate that would not be deformed easily which ensures a long lifespan. Tire shine applicator brush is absorbent, no waste, no leakage. Help to apply tire shine evenly.

2PCS MICROFIBER WHEEL RIM BRUSH SET
Made of synthetic wool fiber which will not collapse like ordinary materials after wet water. Safe on your car and will not leave streaks, scuffs, scratches, or other damage to your rims even if they are painted. It's bendable design that allows you to easily scrub the inner centers of wheels, hub surface,, spoke surface, and other areas of your car that are difficult to reach!

3PCS DETAILING BRUSH SET
Well crafted with premium, nature and high quality microfiber polyester. Corrosion and chemical resistant. Soft & gentle, ultra fine for scratch free. The long boar hair can remove the dirt, grime and dust quickly and thoroughly. 3 sizes can assist you in detailing cars and cleaning different areas either wide or narrow, which will satisfy your requirements perfectly!

PRODUCT SPECIFICATION

Brand: SGCB
Volumn: 

Hyper Foam:16oz; All Purpose Cleaner: 16oz; Tire Shine: 16oz

Purpose: To clean wheels & tires clean, and apply tire shine to keep tires new and protect from discoloring, aging or cracking.
Package Includes

Hyper Foam *1
All Purpose Cleaner *1
Tire Shine *1
Tire Brush *1
Tire Shine Applicator Sponge Brush *1
Detailing Brush *3 (3 sizes)
Microfiber Rim Brush *2 (2 sizes)