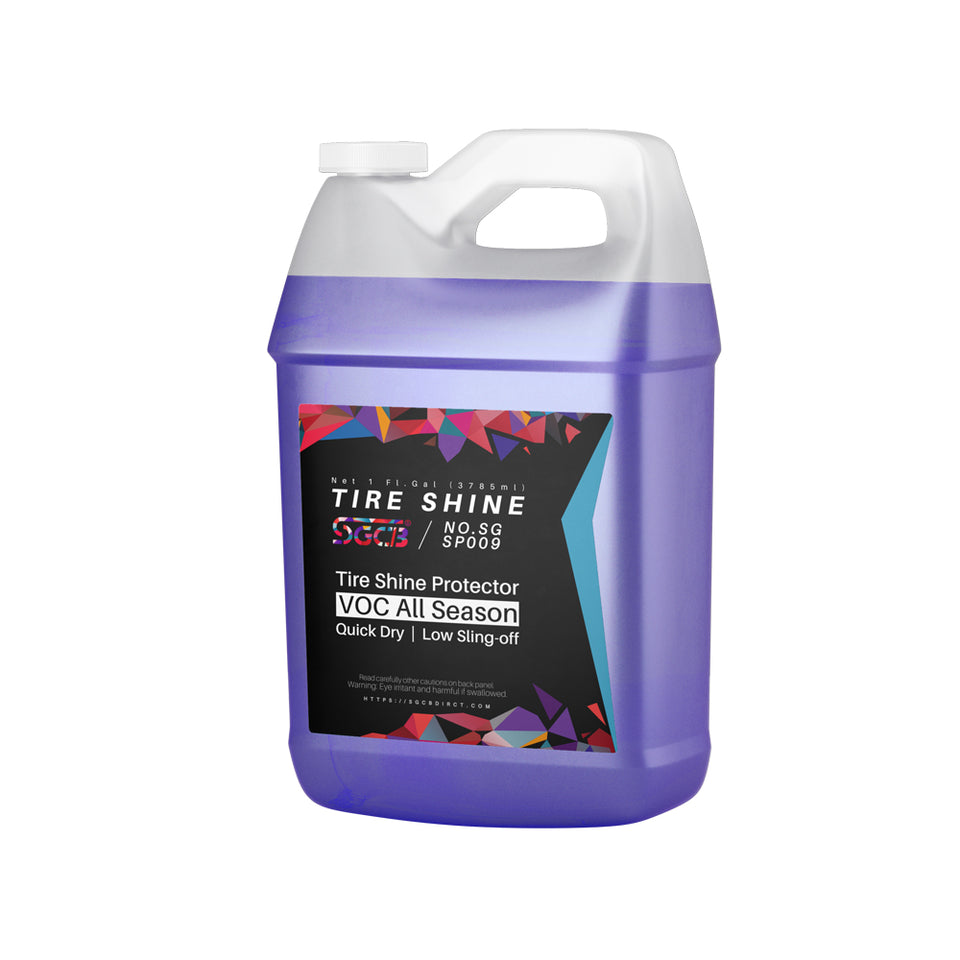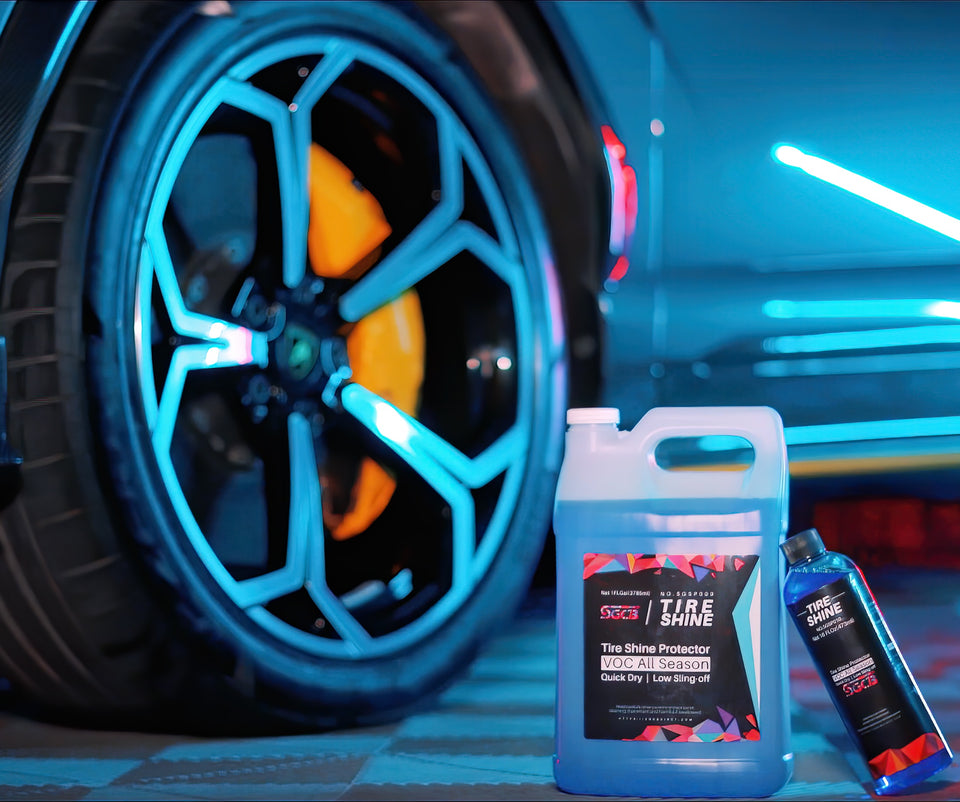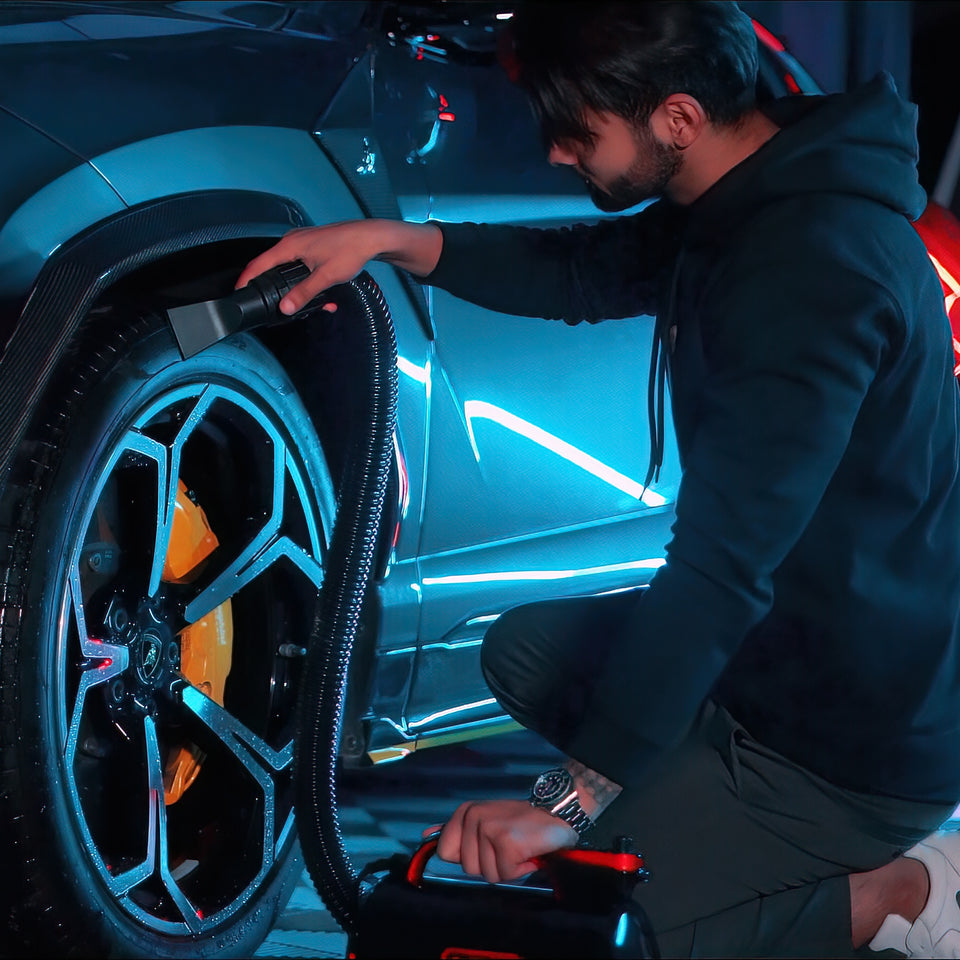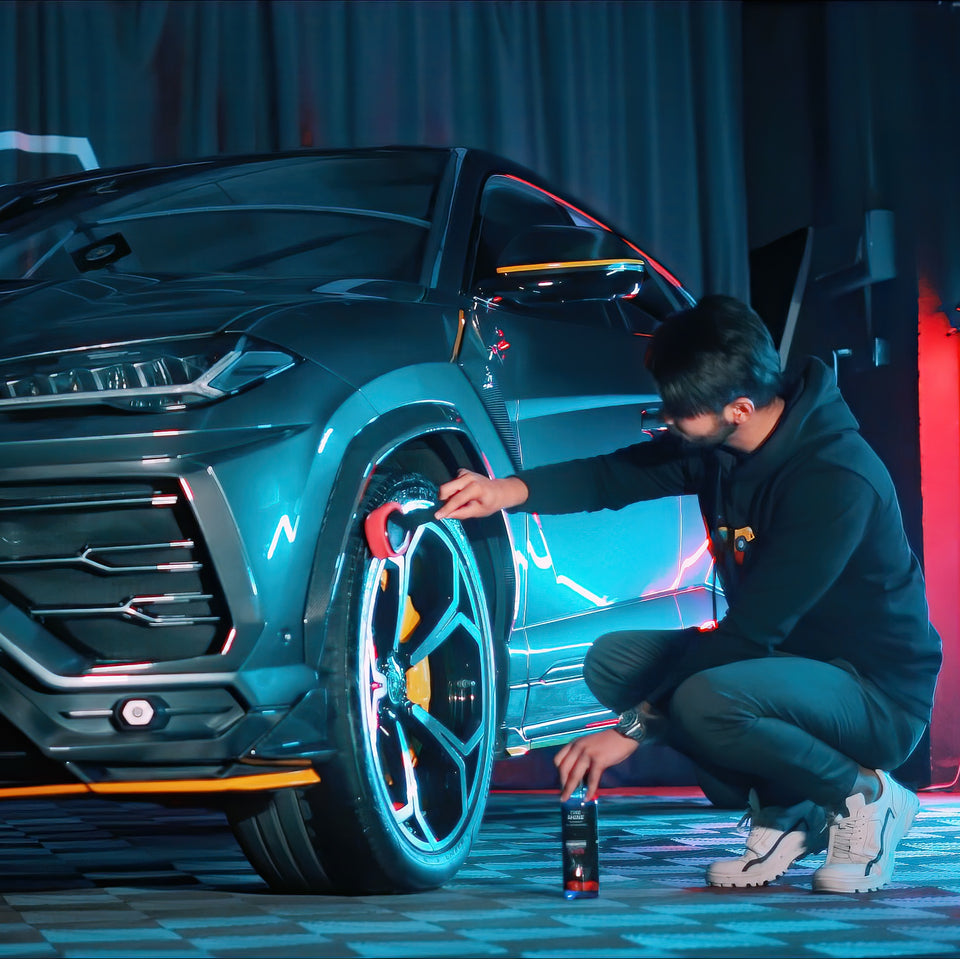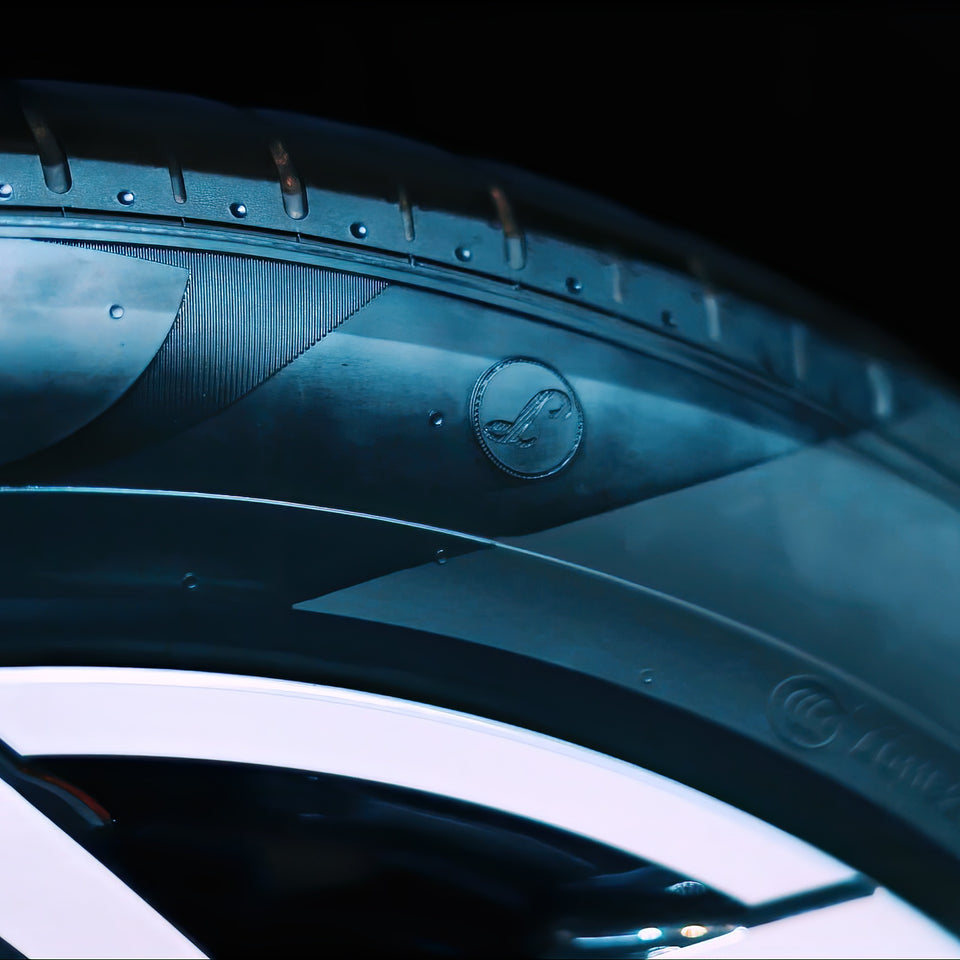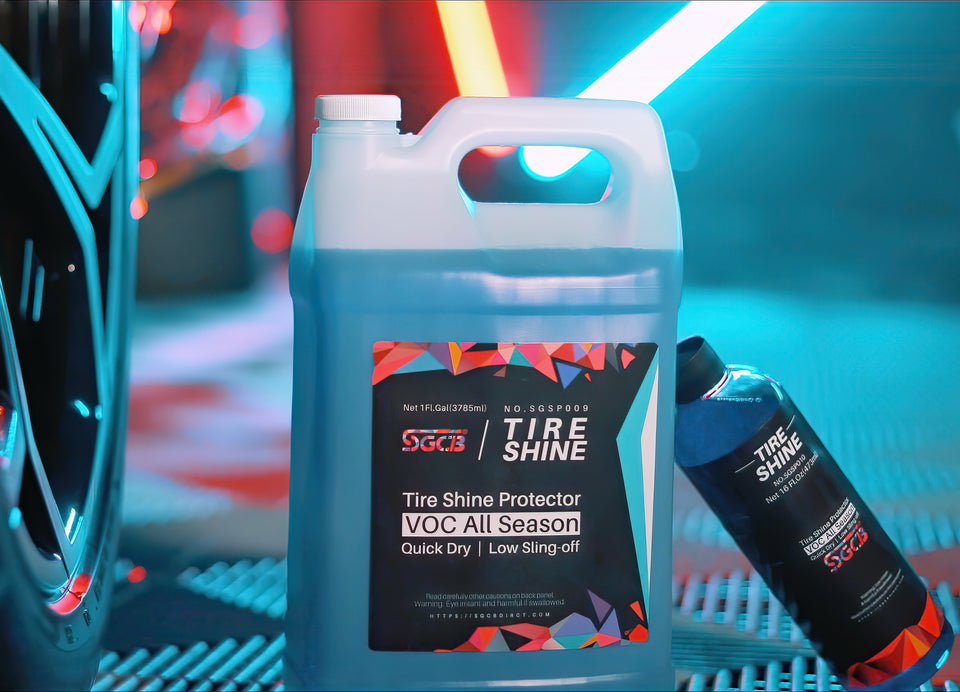 SGCB Tire Shine 1Gal
SGSP009
by SGCB
Description
Specification
Package
Restore & Maintain Shine Of Your Tires
It's known that car tires, rubber, even plastic pieces will turn chalky and discolor from daily use. So now it's time to tackle the shine of your tires! SGCB Tire Shine penetrates deep into the pores of tires to restore and protect the surface brand new one. Expectedly 1-2 weeks of protection per application!

Silicone-Based
After applied silicone based formula, it creates a barrier of protection against the harmful elements, without making any surfaces sticky. Achieve the highest gloss shine, the tire will not attract ash or dust! Besides, professional silicone based formula can extend the life of tires. Improve tire cleaning efficiency and restore clarity of your tires.

UV Protection & Fresh Grape Scent
SGCB Tire Shine restores and protects tires, rubber and plastic against UV damage and from becoming faded and cracked. Just like sunscreen, it can effectively eliminate harmful solar rays and prevent the tire from oxidizing and aging. Most tire conditioner and cleaners have a chemical smell! While SGCB Tire Shine gives you a fresh grape scent. Make washing fun and easy!

Easy To Use & Multipurpose
You just need to spray your tires and rub Tire Shine with a brush or sponge application, recommend SGCB Tire Shine Applicator Brush. Then leave your tires alone and you' re left with a deep wet, dark, rich shine look! Fast and simple application, no sling, no mess. Not only tires, but also bumpers, trims, and moldings can also use SGCB Tire Shine. Save you a lot of costs!
Made In USA & 100% Satisfaction
SGCB Tire Shine is made in the USA for car lovers and detailers. We promise to provide you with an absolutely satisfying buying experience! If you have any problems on our problem, please feel free to contact us and we will reply you as soon as possible!
Product Specification

Brand: SGCB
Color: Purple
Capacity: 16 oz
Advantage: Professional, Efficient, Safe, Multi-Purpose
Package Includes
1x 16oz SGCB Tire Shine