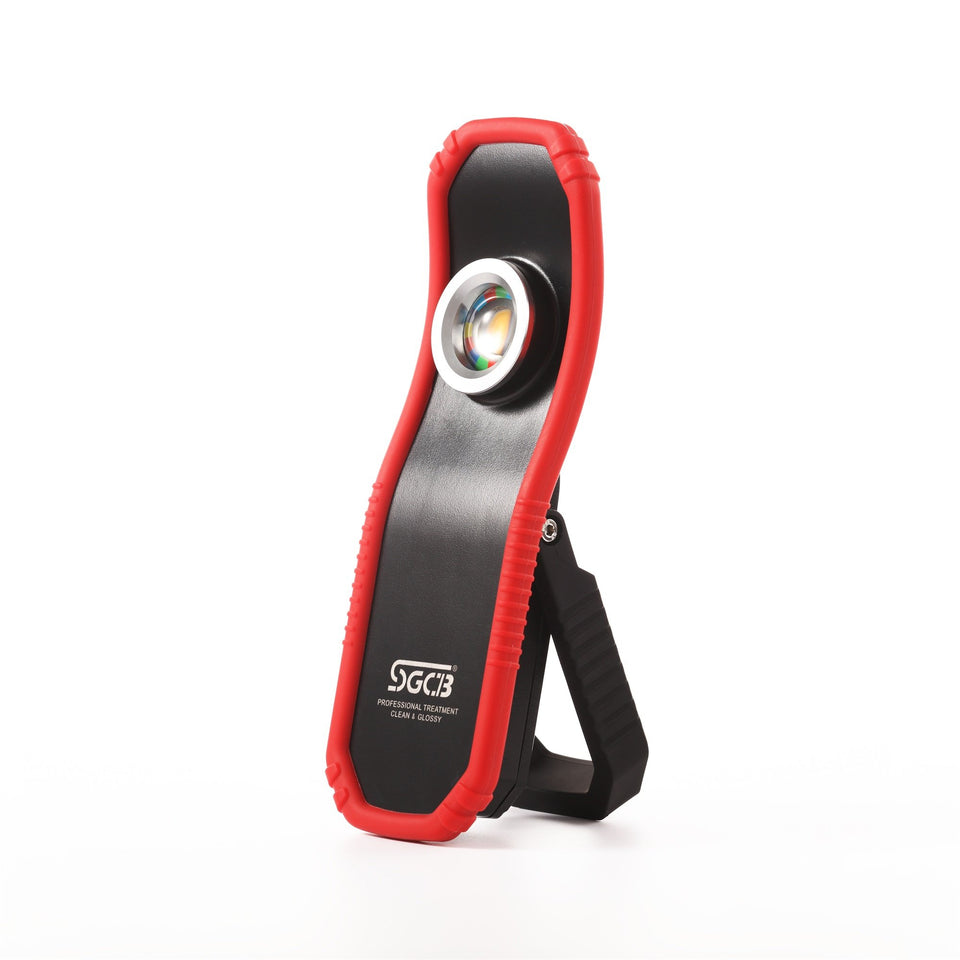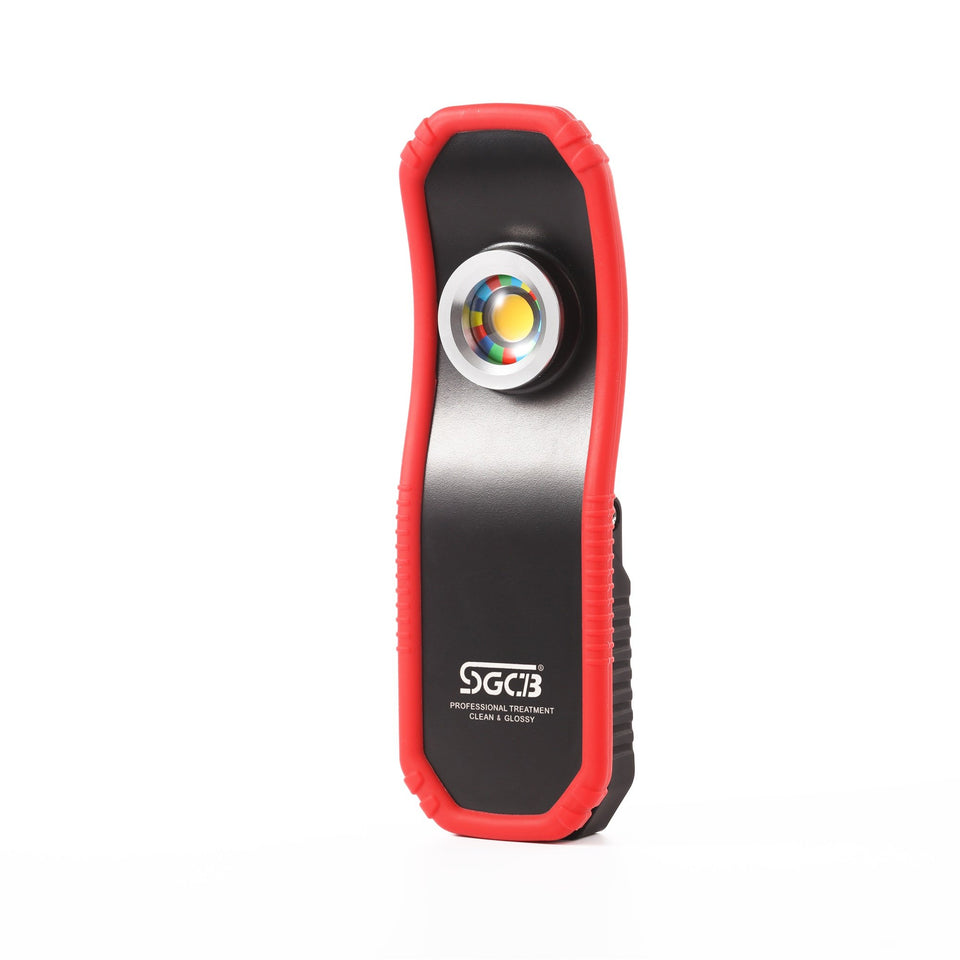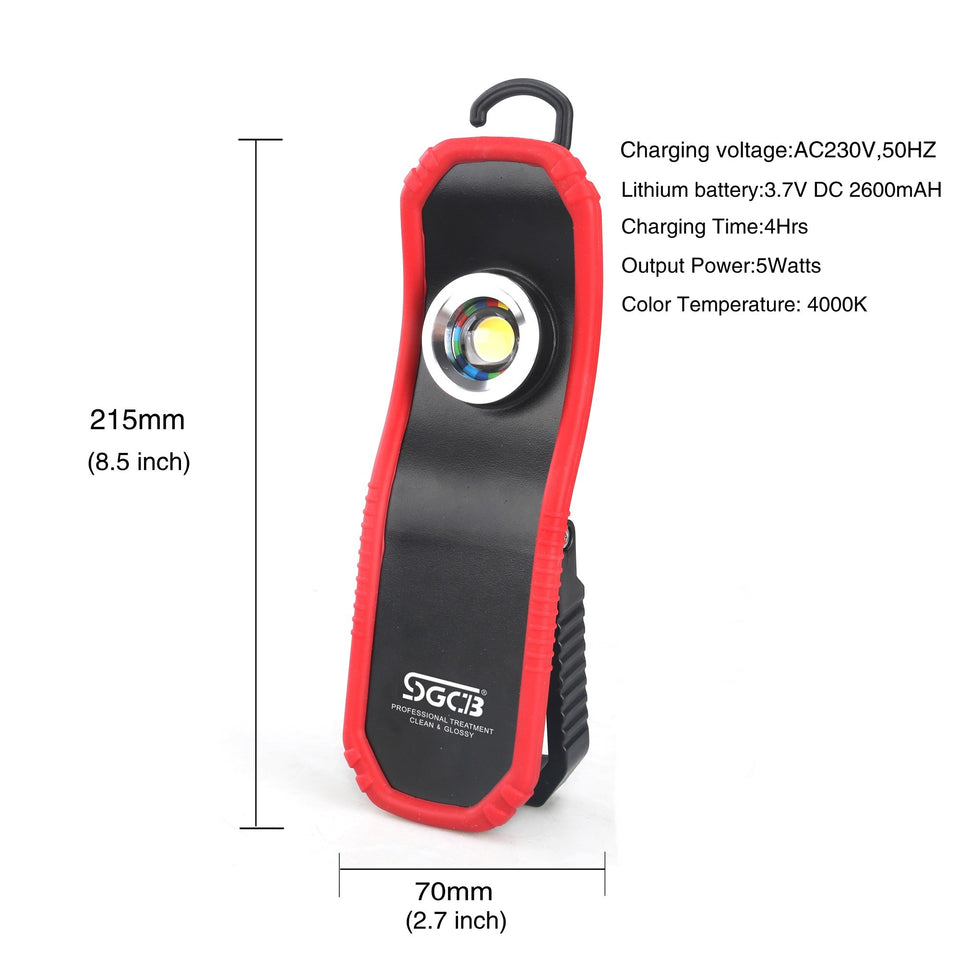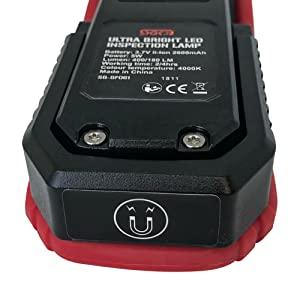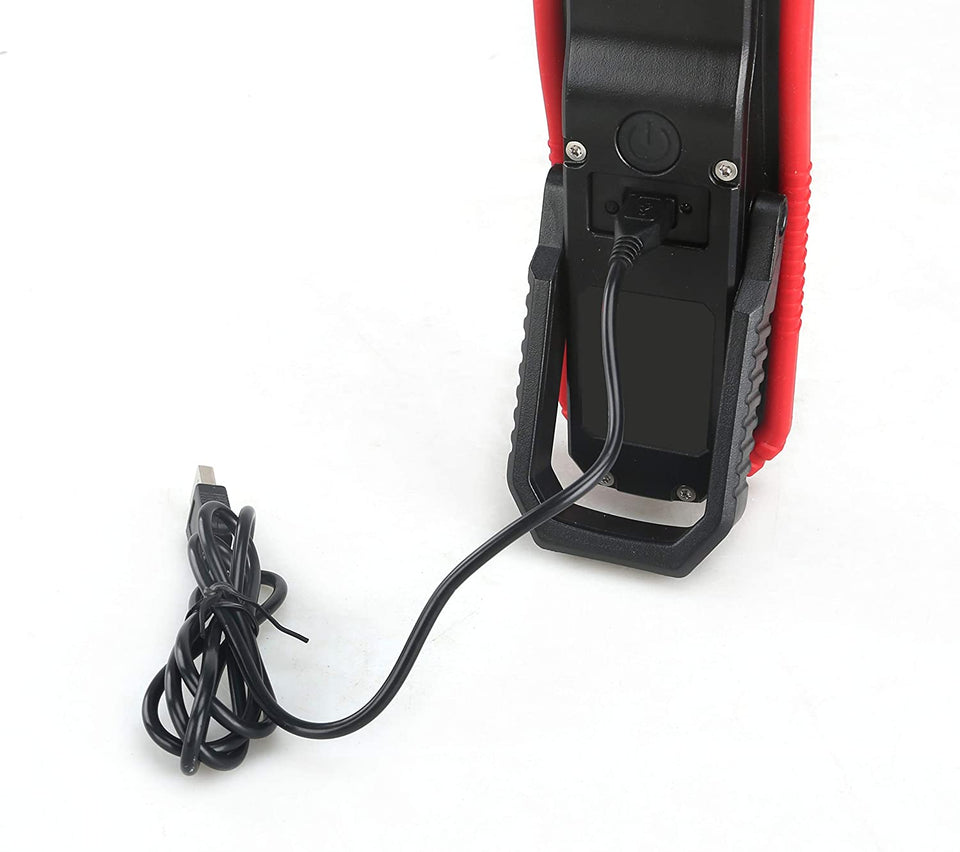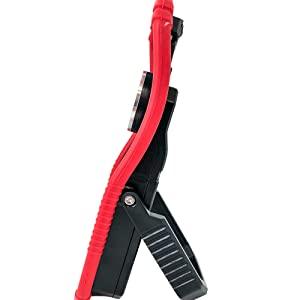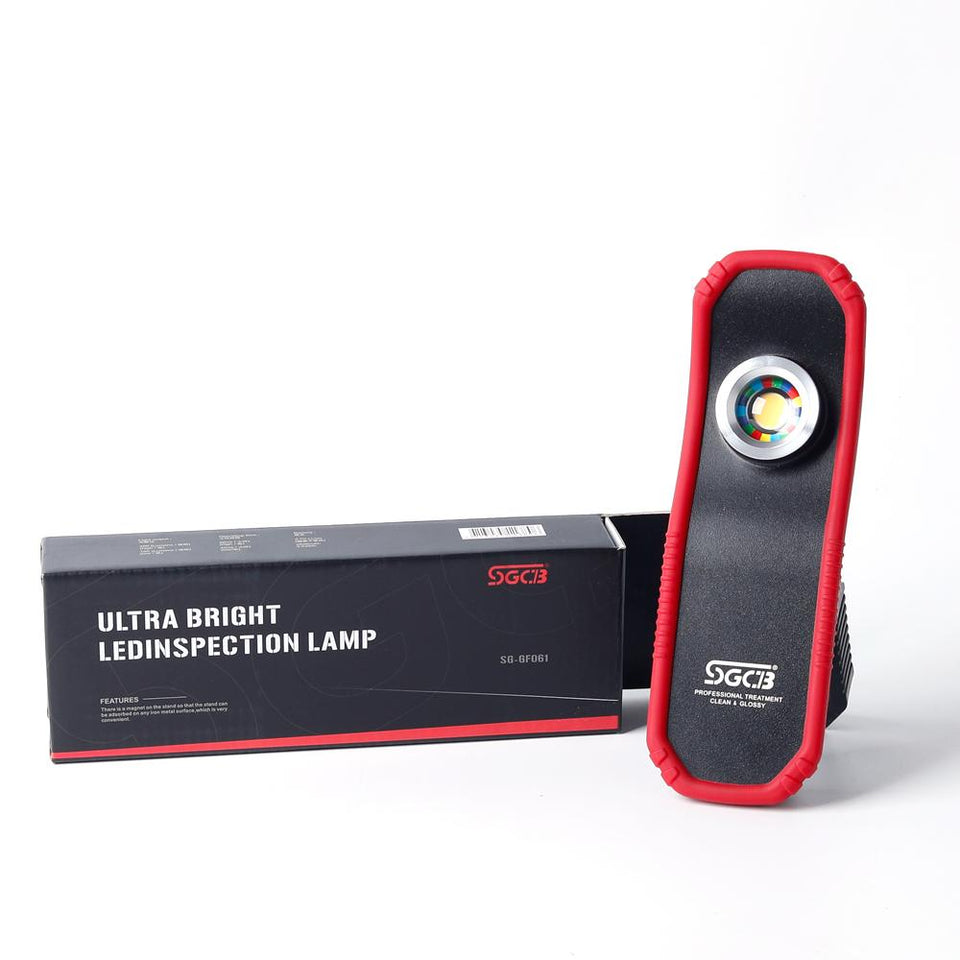 Deluxe Car Repairing LED Inspection Color Match Worklight
SGGF061
by SGCB
Description
Specification
Package
HIGH QUALITY FOR DURABLE SERVICE
Adopted By Premium And Elastic ABS Plastic And Rubber Protection For Strong And Broken-Resistant. The Bezel Rim Is Made Of Full Aluminum For Ensuring Anti Rust & Corrosion, Long Lifespan And Offering You Durable Service!

CONVENIENT FOR CARRY OR HANDS-FREE FIXATION
The Smart Handle/ Base Stand Can Enable You To Hold And Carry It Anywhere In You Hand, Or You Can Also Unfold It And Place The Lamp On Suitable Places Such As On Desk Or Shelf, Bringing Extra Conveniences For Your Daily Life Or Professional Work!

LARGE RANGE OF LIGHT SHINING AND HIGH EFFICIENCY
Size: 8.3 x 2.9 Inch, Brightness: Min. 180LM and Max. 400LM, Large Shining Range. Besides, You Can Adjust Angle Of The Handle So The Bright Light Can Reach Far, Large And Tiny Area And Help You Finish The Jobs Perfectly And Efficiently, Especially Color Match And Car Caring & Detailing!

UNIVERSAL VERSION FOR MULTIPURPOSE APPLICATION
Widely Loved And Popular With Different People, Mainly Used For Car, Truck Repairing And Detailing, Art Studios, Photography, Camping, Hiking, Exploring And More Outdoor Activities. Besides, It Can Work In Amphibians And Reptiles Pets Terrarium And As a Growth Light For Indoor Plants.
PRODUCT SPECIFICATION


Brand: SGCB
Weight: 13.6 oz
Size: 8.3 x 2.9 inch
Operation time: 2 to 4 hours
Battery: 7.4V Li-ion, 1,300mAh/ 9.62Wh
Light output: Max. 400 Lumens, Min. 180 Lumens
Package Includes


1x Inspection LED Worklight
1x USB Charging Wire